---
On the 72nd death anniversary of its founder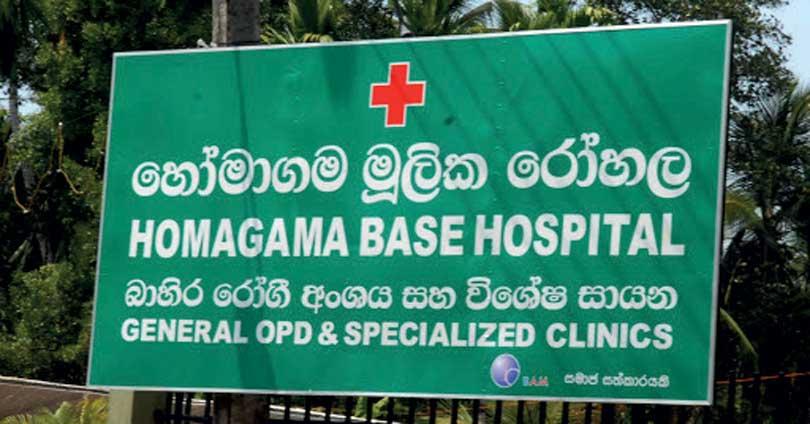 The founder of Homagama Base Hospital (HBH), B. A. Semaneris Appuhamy built this hospital on his own five-acre land and donated it to the Government of Sri Lanka (Ceylon) on February 16, 1946, in the presence of the Head of State, the Governor-General Sir Henry Monk Mason Moore together with other prominent personalities of Sri Lanka including D.S. Senanayake, S.W.R.D. Bandaranaike, Sir John Kotelawala and C.W.W. Kannangara. All the villagers helped him to construct the hospital by providing free labour.

In 1981, on the request of the Health Minister, the family of the founder donated two acres of land adjacent to the hospital for the expansion of the Hospital, while the main street facing the hospital was renamed as B. A. Semaneris Appuhamy Mawatha. Also, a statue of the founder was erected at the hospital premises while the part of the cost was borne by Mr. Gamini Jayasuriya - Health Minister utilising his own funds and the rest were from the people of the area.

In 2005, Bamunu Arachchi Foundation (BAF) was formed under the leadership of the founders' youngest son B. A. Mahipala to further develop this hospital according to a master plan prepared in consultation with the Health Ministry while the CECB did the initial planning. As a result, a new 30,000 sq. ft OPD building costing over Rs 150 million was built to facilitate treatment up to 1,000 patients at a time was constructed and handed over to the government of Sri Lanka on February 16, 2009, under the patronage of the President Mahinda Rajapaksa.
Thereafter, the new building with 35,000 sq.ft. consisting 300 hospital beds including paediatric and medical wards were constructed at a cost of Rs 200 million. This unit too was handed over to the government on the February 02, 2012. It was declared open by Dr. H. S. Perera, a thoracic surgeon (a member of the BAF and the son-in-law of the founder of (HBH) in the presence of a large distinguished gathering including cabinet ministers while the foundation stone was laid to construct an operating theatre complex comprising four theatre rooms together with four HDU beds, 10 ICU beds and CSSD.

This operating theatre complex too is ready to be handed over to the government and the date fixed as April 9, 2020. But due to the prevailing situation in the country we cannot proceed with the handing over.

We feel that with all construction work done and developments made at the hospital by us, the government could easily convert HBH to a coronavirus treatment unit without any major financial involvement, the foundation said.