---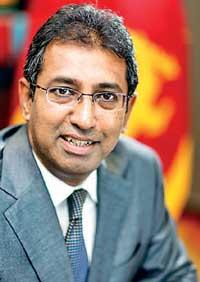 By Yohan Perera
The Asian Development Bank ( ADB) had claimed that Sri Lanka's current GDP growth is -6.1 percent (minus 6.1). The Department of Census and Statistics should clarify this and reveal the real growth" Samagi Jana Balawegaya ( SJB) yesterday urged the Department of Census and Statistics.

Speaking to journalists after meeting an official from the Department, former Minister and SJB candidate Dr Harsha De Silva said he had requested the department to reveal the real GDP figures before the general election.

"It has also been revealed that Sri Lanka's budget deficit is said to be 11 percent of GDP this year while the total debt services is said to be Rs 994 billion during the first quarter of this year, while the total revenue had been only Rs 408 billion.," he said.

"The Sri Lankan government should come out with real facts and figures without hiding them for ulterior motives," he said.
The Sri Lankan government should come out with real facts and figures without hiding them for ulterior motives