---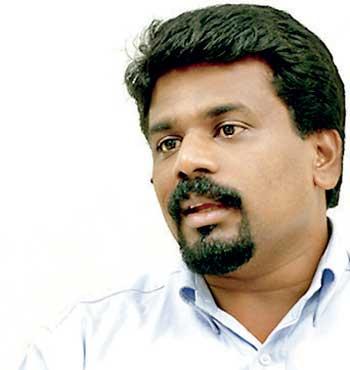 By Ajith Siriwardana
Acts and regulations alone would not ensure environment protection, National People's Power (NPP) presidential candidate Anura Kumara Dissanayake said yesterday a culture should be created where people protect the environment.

Speaking at the launching of environment policy of the NPP's election manifesto at Udawalawa, he stressed the need to review laws connected to environment protection and to educate the people on such laws.

"It is the responsibility of all the people to adhere to environmental justice. A culture - such as on education, arts and literature - should be created on environment protection as well," he said. Mr. Dissanayake said the responsibility on protecting the environment could not be entrusted on the environmental ministry alone and added that it was an interconnected process where environment policy was inter-related with agricultural policy, life style, food style and economic strategies as well.

He said environmental sector was the most affected and less focused when compared to other sectors.

"There is an acute drinking water issue in the country. Kidney disease is spreading fast. Clinical waste from all over the world is dumped here. Negombo coastal belt is eroded due to irregular development. National parks are being cleared and elephant resource is at risk. Catchment areas are also in danger. The damage caused due to environment pollution is worse than the destruction caused by the war," he said.
It is the responsibility of all the people to adhere to environmental justice. A culture - such as on education, arts and literature - should be created on environment protection as well