---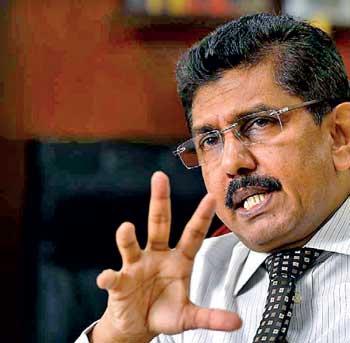 By Sandun A Jayasekera
Director General Health Services (DGHS) Dr. Anil Jasinghe yesterday expressed his displeasure and disappointment on the flocking of people in large numbers at taverns, super market liquor shops and other liquor outlets in complete ignorance of the health and security instructions and added that if this negative trend continues, the government will have no option but to tighten curfew and COVID-19 regulations and further delay the lifting of curfew in Colombo and Puttalam.

"The lifting of curfew in 24 Districts is not a license given to behave like this. The public asked us when they could resume normal life and hold weddings, parties, go on pilgrimages go to the club and trips etc. We intend issuing a set of guidelines on how people could attend to these functions. But all depends on the behaviour of the people. If they don't help us by taking the COVID -19 threat seriously and behave accordingly, we would not be in a position to advice the government to relax the curfew," Dr. Jasinghe stressed.

Meanwhile, the detection of more COVID 19 infections among Navy personnel continued on Wednesday with the detection of another 26 Navy personnel bringing the toll to 915. The Health Ministry has also extended the Polymerase Chain Reaction (PCR) tests to the entire country with main focus on Colombo and Puttalam Districts, Director General, Health Services, Dr. Anil Jasinghe said yesterday.

"The infections among the Navy men at the Welisara Naval detachment are a bit worrisome. We continue to subject all vulnerable groups to PCR tests with the main attention on Colombo and Puttalam and also carry out random tests country wide. Only relief is that there are no further infections from among the society," Dr. Jasinghe stressed.

"As expected there has been a rapid increase of passengers in the public transport after the Transport Ministry permitted accommodation of passengers to the seating capacity in trains, SLTB and private buses. The public and private sector employees must be extremely careful when they use public transport and follow health and security instructions and guidelines because public transport is one of the main modes of transmission of the viral infection," Dr. Jasinghe noted. There were no new admissions of COVID 19 patients to the National Institute of Infectious Diseases (NIID) yesterday but 4 patients were released after full recovery bringing the number of patients fully recovered to 445 and the total number of confirmed hospitalizations to 46.

District wise, there were 150 patients with viral infections in hospitals in the District of Colombo yesterday, 36 in Gampaha, 35 in Puttalam, 34 in Kalutara, 13 in Kandy, 11 in Kurunegala, 7 in Jaffna, 5 in Ratnapura, 4 each in Kegalle and Monaragala, 2 each in Anuradhapura, Matale and Kalmunai one each at Badulla Matara, Galle and Batticaloa.