---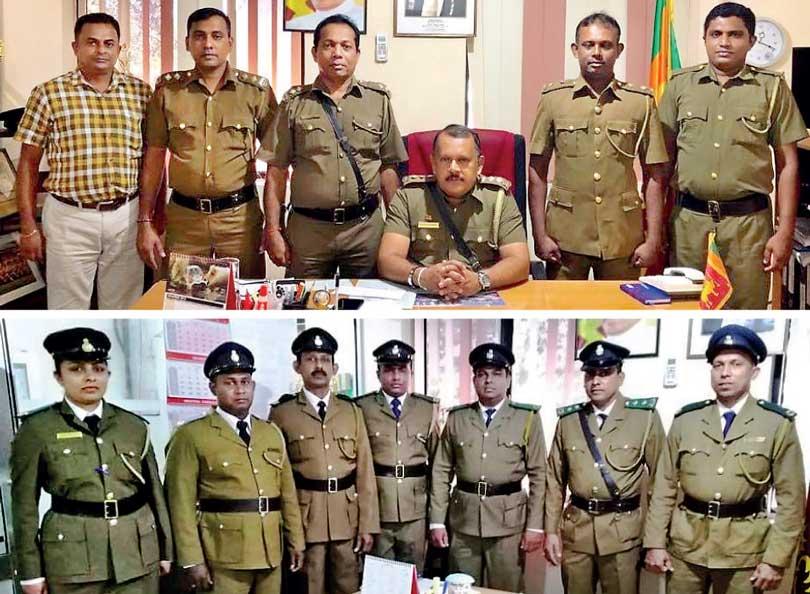 By Kurulu Koojana Kariyakarawana
Colombo City Excise Station (CCES) officials have earned a record sum of Rs.1.7 million as revenue to the government from fines imposed on raids and detection carried out during the first six months of the year.

From the raids and detection carried out from January 1 to June 30 this year, a total of 541 suspects had been taken into custody in connection with the instances of violation of law as per the Excise Ordinance and Poisonous, Opium and Dangerous Drugs Ordinance.

The break-down of the figure was as 513 male suspects with 28 females. Out of this, 210 suspects were arrested under the Excise Ordinance and the remaining 330 under the Poisonous, Opium and Dangerous Drugs Ordinance.

Amidst the series of detections, the one at a high-end domestic bar carried out by a French hotelier in his Colombo 7 residence, that had unlicenced and imported booze worth over Rs.500,000 was prominent.

The Colombo City Excise Station had seized both local and foreign liquor worth over Rs.1.4 million and various narcotic drugs including heroin, ice (crystal meth) and ganja worth over Rs.1.1 million. Meanwhile, they have taken action against 109 licenced outlets selling liquor for its Technical Crime Reports (TCR).

These detections were conducted by the OIC - Colombo City Excise Station Chief Inspector Chanaka Nanayakkara with his team including Excise Inspectors V. P. Gamini, Ajantha Gallage, Sanjaya Nishantha, Sunil Jayasinghe and Lakmal Senanayake with Excise Sergeant Maj. Ruwan Kumanayake and Excise Guards Dhananjaya Pushpakumara, K .W. L. Indika, Ravindra Perera, Krishantha Silva, Nalin Priyankara, Anurasiri Peiris, Nilantha Rajapaksha, Rachitha Hewapanna and Lahiru Kodagodage on the instructions and supervision of Assistant Excise Commissioner (Western Province 1) K. M. G. Bandara and Excise Superintendent (Colombo City 1) Vijitha Gamanayake.

The total sum of revenue earned form the fines were at Rs.1,788, 400, the Excise sources said.