---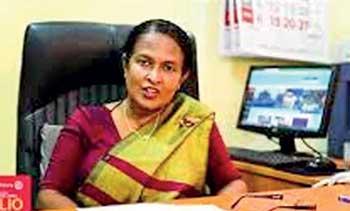 By Sandun A Jayasekera
The Chief Epidemiologist and Deputy Director General (DDHS) Dr. Paba Palihawadana said the drop of the number of sailors testing positive for COVID-19 was indeed encouraging however we must not be over jubilant because the threat is still very much present.

"Yes, narrowing of infections down only to the Welisara Navy detachment, no more clusters of viral infections, no one tested positive from the community are very positive signs. But, we must not lower our vigilance as it is possible that an infection could be detected at any time from any quarter," Dr. Palihawadana stressed.
She said Sri Lanka could claim to have fully controlled the COVID-19 viral infection only if not a single infection is detected at least for 14 days.

Reports from the GULF have revealed that five Sri Lankans employed at the Sri Lankan embassy in Abu Dhabi had been infected resulting in the embassy being closed down for a week.

Meanwhile, the Presidential Task Force at the National Operation Centre for Prevention of COVID-19 Outbreak (NOCPCO) has discussed the possibilities of legalizing health rules introduced to prevent the spread of COVID-19 pandemic.

The NOCPCO, led by Chief of Defence Staff and Army commander Lieutenant General Shavendra Silva has evaluated updates and touched on the question of continued health safety for the general public.