---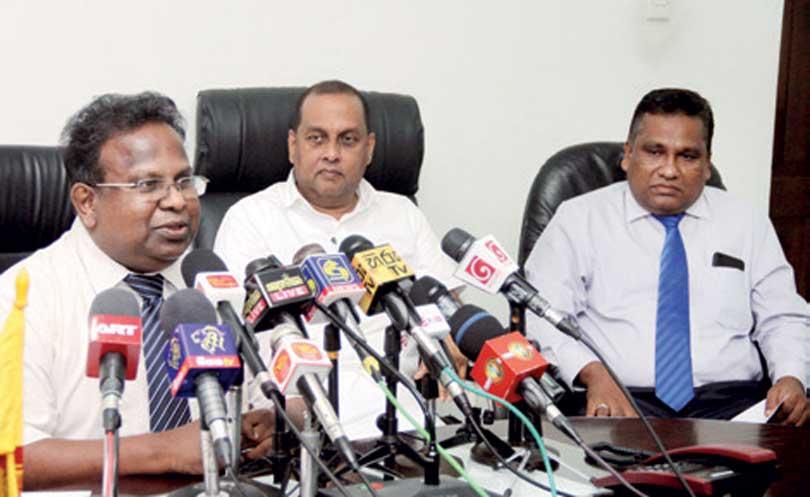 By Sandun A Jayasekera
The Ceylon Electricity Board (CEB) would discontinue power supply to any consumer if he or she continues to default payment of tariff hiding behind the difficulties created by Covid 19 pandemic, Power, Energy and Transport Minister Mahinda Amaraweera said.

Addressing the media at his office last afternoon, Minister Amaraweera said the CEB has given many facilities to consumers to pay the monthly electricity bill and if any consumer finds he or she has to pay an excessive amount of tariff, they could pay the average of the bills paid in previous months before Covid 19.

"Since the clamp down of the curfew in mid March, meter readers did not visit house holds and there were requests from consumers also not to visit their houses. But it is an established fact that during the curfew, there was heavy use of electricity at homes like watching the TV round the clock, making various foods and drinks using power, switching on of light etc. This means you had an excessive consumption in electricity during this time and you have to pay for that," Minister Amaraweera stressed. However, if a consumer has given a bill with a huge payment they can pay the amount they paid in January or February. If any consumer has paid excessively, it can be deducted from the next bill.

The CEB would not charge a fine or surcharge for late payments but would cut power supply if the consumer fails to pay the monthly bill continuously.

Minister Amaraweera pointed out that the collection of tariff by the CEB 65% in March, 50% in April and 90% in June. The CEB expects that the bill payment would return to 100% by July and added the CEB purchases a unit of power at Rs. 23.00 and sells at Rs. 16.00 incurring a loss of Rs. 7.00 per each and every unit sold and therefore it was a national duty to pay the monthly electricity bill promptly by every consumer.

Pic by Pradeep Dilruksahana