---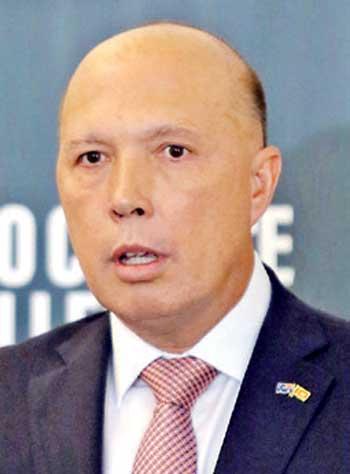 By Kelum Bandara
Australia yesterday reaffirmed its rigid border policy warning that Sri Lankans seeking to enter Australia unlawfully would have zero chance.

Visiting Australian Home Affairs Minister Peter Dutton told a news conference yesterday that his country remained firm and committed to protect its borders against human trafficking.
He made these remarks after the Commander of Sovereign Borders, Major General Craig Furni, launched the Australian Government's new campaign to save lives at sea - 'Zero Chance.' The minister said though the government had been re-elected in Australia, the border policy had not changed. Australia sent back 20 people to Sri Lanka on May 29 from a failed attempt at a dangerous maritime people smuggling venture targeting to reach Australia.

This follows the Sri Lanka Navy rescuing 41 people from a vessel in distress in the Indian Ocean which got into difficulty in trying to reach Australia.

The minister requested people not to be misled by propaganda made by smugglers that the borders were opened.

Pic by Chatura S. Kodikara