---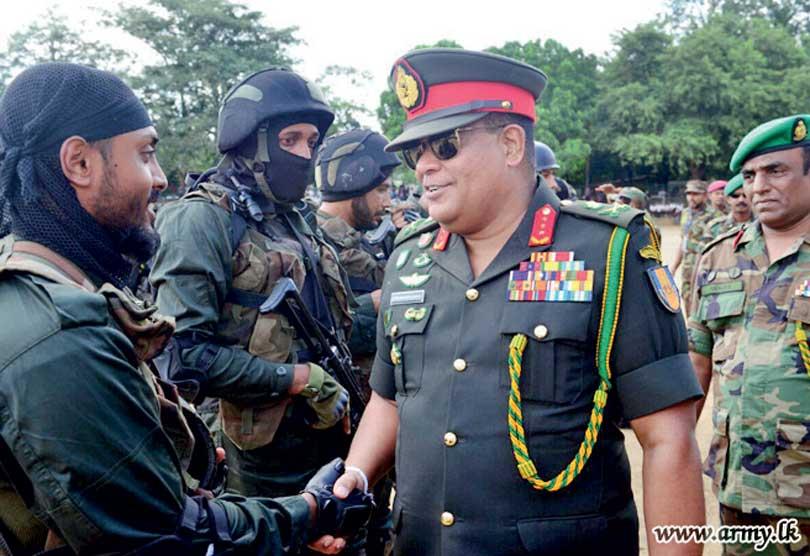 While vowing to safeguard the country and its territorial integrity, Army Commander Lieutenant General Shavendra Silva said that the Army was giving foremost priority to the concerns of national security.

He said the President had placed that trust in him, despite pressures exerted on him over his appointment as the Commander of the Army.

Speaking to the media after drill operations held at Getambe, in Kandy on Saturday as part of the Cormorant Strike - 2019' Field Training Exercise (FTX), the Commander said they needed to eradicate enemy networks and attempts to re-group for the best interests of national security.

Commenting on the importance of such operation and exercises, the Commander said 'Unlike, in the past, you cannot resolve issues single-handedly, and we have to work collectively with those ready to join with us and eager to share our warfare fighting modules and experiences.

Combined Groups of Army and Air Force trainees, Nepal and Bangladesh soldiers participating in the ongoing Cormorant Strike - 2019' Field Training Exercise (FTX) rehearsed their skills in storming a terrorist hide-out and capturing a terrorist leader and his aides unharmed on Saturday.
He said the President had placed that trust in him, despite pressures exerted on him over his appointment as the Commander
of the Army