---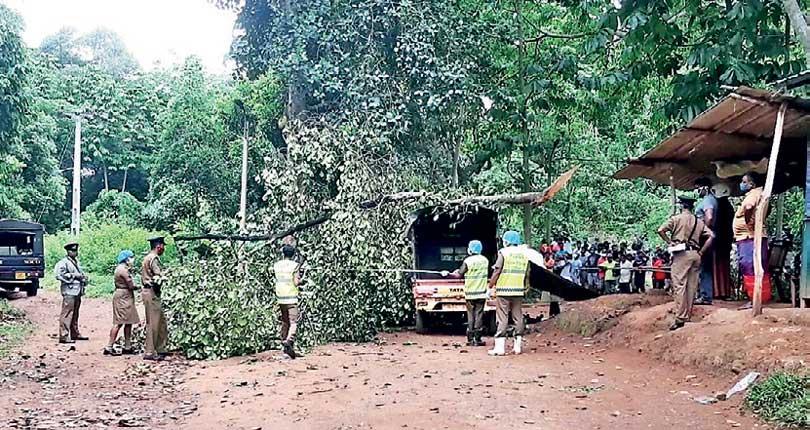 By Indika Aruna Kumara and Mahesh Kirthiratne
A huge branch of a jak tree which had fallen on to a live high-tension power line and then collapsed on a lorry had caused the death of two individuals.

Police said that three men who parked a lorry under a jak tree in Ankanda Estate, were preparing to pluck jak fruit when a branch of the tree, had fallen on to the high tension line and then fallen on the lorry electrocuting two of them.

The victims Randil Pumantha Jayasiri (24) and Sajith Priyantha Jayawardene (23) were residents of Selagama in Matale.

The watcher of the estate had said that the lorry had caught fire while the driver was trapped inside the lorry, and an individual who attempted to rescue the driver had also been electrocuted. The other individual had run away and escape unhurt.

The Mahawela police are conducting investigations with the assistance of the Matale
SOCO Unit.