---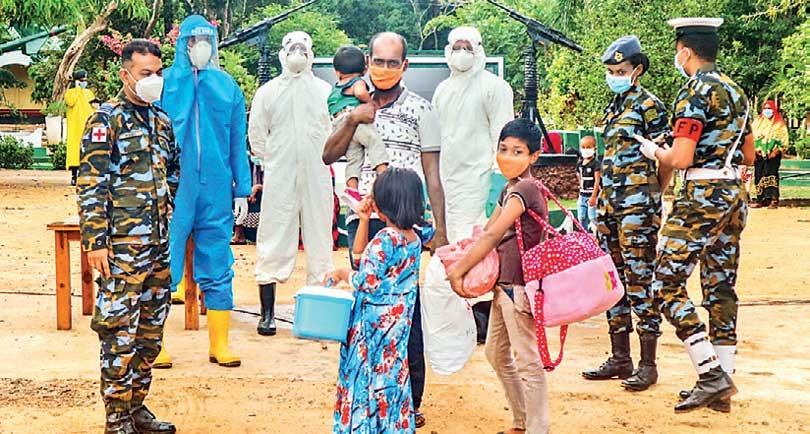 A total of 185 persons who were quarantined at quarantine centres operated by the Sri Lanka Air Force and the Navy left for their homes yesterday.

Accordingly, 175 people who were quarantined at the SLAF Quarantine Centre in Iranamadu were released yesterday, the SLAF said.

The civilians quarantined at the Iranamadu Centre who were from Bandaranayake Mawatha in Colombo, Keselwatta, Kotahena and Dematagoda had arrived at the quarantine centre on April 22.
The SLAF said that 91 of them were females.

Thie Iranamadu Quarantine Centre operated by the Sri Lanka Air Force had been established on the instructions of the Commander of the Air Force, Air Marshal Sumangala Dias in order to support the government's efforts in controlling the spread of the COVID-19 pandemic in Sri Lanka

Meanwhile, another 10 persons left the quarantine centre established at the Boossa Naval Base on completion of their quarantine process.

These persons were sent to their homes following the healthcare guidelines of the government they were also awarded Quarantine Certificates.

The Navy said that as of yesterday, a total of 139 persons have left the Boossa Naval quarantine centre after successfully completing their quarantine periods.

Meanwhile, 54 more Sri Lankans are currently undergoing quarantine at this centre.