---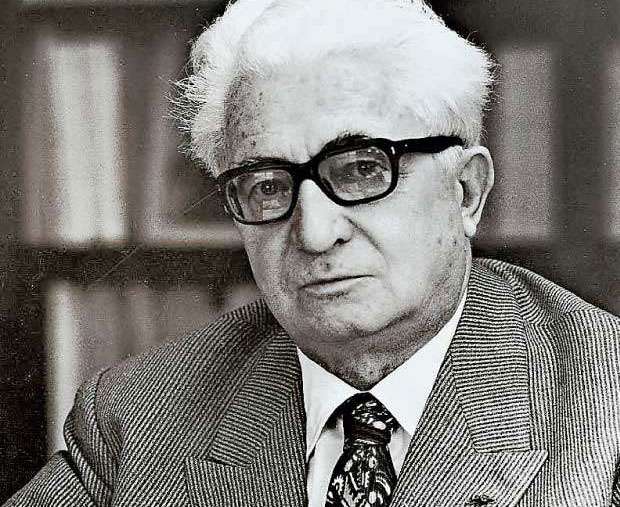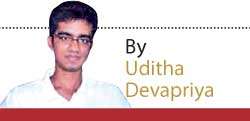 Fernand Braudel (1902-1985), the greatest historian of his generation, was possibly the greatest historian of the preceding century. His methods, profound as they were, have influenced historians, anthropologists, and ethnologists the world over. By the time of his death, his approach had been affirmed and imbibed by institutions everywhere. No one who has read his accounts of the Mediterranean, of the rise of capitalism in Europe (which was destined, as he surmised, to be the bedrock of the free market), and indeed of the rise of civilisations in general, can quite contend with his broad sweep. Regi Siriwardena, who wrote the obituary on the man in 1986, observed correctly that his perspective, supported by a wealth of local and specific detail, seemed to "move constantly from the long panning shot to the zoom into close-up." Isaac Deutscher once compared Trotsky's History of the Russian Revolution, with its technique of moving between long shots of mass action and individual close-ups, to Eisenstein's influential film Battleship Potemkin. Braudel was a little like that, except that not being a committed leftist or Marxist, he was concerned with the political only insofar as it significantly influenced the evolution of a society.
This is not a tribute to Fernand Braudel or for that matter Leon Trotsky. This is an attempt at collecting some thoughts on the way history is disseminated among a population. More specifically, our population. These thoughts are a sum total of conversations with students I've had, research I've conducted, and inferences I've made with regard to the curriculum we are taught regardless of their limitations.
To inculcate such an interest, what is needed is not myth after legend paraded and taught in the name of a superior culture, but a method of teaching which provides enough information
A friend of mine, a keen practitioner of history and historiography, once wrote somewhere that even at the time of the British, we were taught about our kings and heritage. Ceylon history, according to this friend, was transformed into a hotchpotch called social studies during the Sirimavo Bandaranaike regime and this despite the seemingly Sinhala Buddhist credentials of the State. The results, he then observed, were to make themselves felt over the next two decades, as they ended up depriving our society of the cultural identity a civilisation needs if it is to anchor its future in its past. Given this, the fact that many students are growing up without any proper knowledge of our culture, traditional values, and heritage was to be expected. The conversations I've had with students bear this out: only around two or three of 10 I've talked to have a clear, sustained interest in the subject. Worrying, don't you think?
We can debate over the reasons for this tragedy. We can indict policymakers and educationists for reducing the value of history as a subject. But there are more ways than one of looking at a problem. The "transformation" of history into social studies, for instance, while spelling out adverse effects much later on, was not an arbitrary decision taken on the whims of the State. The sole purpose of it was to effect a change on the way students thought about the subject. By collating history with geography and civic studies, it was felt at the time, links could be drawn between disciplines and these could be explained to children as part of an effort to educate them not on memorising dates, but on understanding how their societies and villages were formed in the past. Another friend of mine contended with the above viewpoint on the basis that this new curriculum, based on the renowned Reggio Emilia method pioneered in post-war Italy, facilitated relationships between the student, his or her teachers, and their surroundings. That it deteriorated in later decades to a shoddy mimesis of its former self was, according to him, the fault of the post-Bandaranaike administrations.
Discovery after discovery has been made of the civilisations that existed before Vijaya's arrival, the civilisations of the yakshas and the nagas
Social studies
Whether or not the curriculum shift was the reason behind the sorry state of affairs we have in the classroom today, it is clear that blaming that does and will not magically resolve the problems we are facing today. It is also clear that while social studies brought together seemingly disparate subjects, it did not, as is commonly assumed today, turn history into an achcharu-fied subject. On the contrary, being a student of social studies myself, I can testify to its value, both for unearthing the subtle links between geography and culture and for inculcating in us a love for discovering relationships between different subjects. Braudel, let's not forget, pioneered this method of historiography in his work. Social studies alone, thus, cannot be the reason. The real reasons exist elsewhere, and before I delve into them, I'll list them out here briefly: the choice of eras we are made to look into; the lack of receptivity among students; the ideology at the heart of our historical discourse; and the absence of motivation for those students to pursue it on their own, outside the classroom.
Isn't it a little strange that no attempt has been made at properly teaching our history from the Pre-Vijaya era? Discovery after discovery has been made of the civilisations that existed before Vijaya's arrival, the civilisations of the yakshas and the nagas. These are clans and cults which have been recorded by Indian texts, even the Mahabharatha. Instead they are relegated to the status of myths, and in the end, they remain just that: myths. One of the students I talked to, who was earnest about the subject, and about the Ramayana and its connection with Sri Lankan history, told me rather bluntly that none of the discoveries made in the recent past, and their historical implications, has been taught in the classroom. "To be quite frank, our history is not the history that flows from Vijaya's arrival. It is one which predates that event by 10,000 years," he argued. To ignore 10,000 years this way, I feel, is a crime.
Ceylon history, according to this friend, was transformed into a hotchpotch called social studies during the Sirimavo Bandaranaike regime
As for ideology, there are those who claim that our syllabus promotes a domineering mindset: Sinhala Buddhist. Such allegations are, at the end of the day, baseless, because a country that has been inhabited by a folk culture that is Sinhalese and a state religion that is Buddhist cannot be expected to censor its past to conform to outside paradigms. But promoting chauvinism has its side effects: it does not stimulate enough interest for one's past. To inculcate such an interest, what is needed is not myth after legend paraded and taught in the name of a superior culture, but a method of teaching which provides enough information for the ardent student to delve deeper on his own.
Later historic events
This is tied up with another problem: more often than not, the syllabus promotes the worst of both worlds: it is too heavy to leave room for further research, and it is also too small in that what needs to be remembered is a colossal series of dates and their corresponding events. That the Uva Wellassa Uprising and the Matale Rebellion happened over such and such a time, after all, is a point of fact that can be easily compounded with the reasons for those events and how they had an impact on later historic events. And yet, they are not compounded, only taught separately.
When French schools taught world history by dividing it between two periods - "1914 to 1939" and "1940 to the present" - Braudel contended that what it yielded was a "prodigious mass of dates and events" which would have to be studied "twice over." There's the problem in memorising dates and events and separating the one from the other: they end up separating space from time, cause from effect, one facet from another. "Why teach in bits and pieces a subject which is a whole?" Braudel asked in his preface to A History of Civilisations. A valid question, one must concede, considering that a similar crime is being committed in how English is taught here: literature is divorced from grammar to such an extent that textbooks, even with those colourful activities, induce boredom (not to mention those comprehension passages that stimulate nothing in one's mind). Connecting the one with the other would of course not be the only answer to the problem, but it would go a long, long way in encouraging the child to go deeper, to remember: memorising, effective though it may be in the short term, can only promote indifference and apathy in the longer term.
History cannot be reflected on properly if all our classrooms and schools are concerned about is making the child memorise particular events or incidents, the factors that led to such events, and the time periods in which they occurred. No. History, it must be ascertained once and for all, is ingrained in our consciousness in ways no other subject can really equal. As with literature and language, which are taught together in Sinhala and Tamil but are separated in English, dates and events have repercussions which exist beyond the confines of the classroom. That is where libraries matter. Where research and delving deeper into those little details which don't seem to cut much ice in the textbook matter. In this regard, one other reason why we are so poor when it comes to the subject is a fact which can explain why we are so poor when it comes to our schools and their systems of teaching and learning: because we are made to study so many dates and events, we are taught to remember them for their surface value. And because we are made to remember their surface value, we tend to let go of the need to question, to understand, in one word, to be interested.
That is a tragedy. A national tragedy. Fernand Braudel would have agreed, I'm sure.
UDAKDEV1@GMAIL.COM