---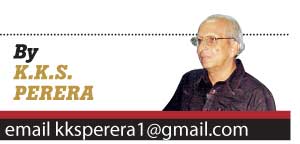 Bak Poya is important due to a number of significant events in the life of the Buddha. After attaining Enlightenment at 35, the Buddha's intention was to travel from place to place and preach the Dhamma, and to help people to be free from suffering. The Buddha was born not for the sake of a particular community but for all mankind — irrespective of their religion, race, caste, and creed. He treated all alike. He was a great teacher who showed the right path.
The Buddha visited this island on three occasions at Mahiyangana, Nagadeepa and Kelaniya. Buddha's second visit was on the Bak Full Moon Day. During the fifth year of his Enlightenment the Buddha saw with His divine eye that a dispute had arisen between two Naga kings Chulodara and Mahodara.
According to the Mahavamsa, Mahodara was a king in Nagadeepa. His younger sister, Thirachchika, was married to a Naga king. Chulodara was their son. Thirachchika's father gave her one of his most valuable jewels – a gem-studded throne prior to his death.
To settle the dispute between Chulodara and Mahodara who were uncle and nephew, the Buddha appeared in the sky under the shade of a kiripalu tree. They were fighting over the ownership of a gem-studded throne. Nagadeepa in Jaffna has become a common place of worship for devotees of all religions in Sri Lanka. Buddhist pilgrims visit Nagadeepa and Hindus too visit the Kovil in the vicinity. Chulodara and Mahodara built Nagadeepa Stupa stands magnificently even today at Nagadeepa, which is 30 kms from Jaffna. Nagadeepa Purana Rajamaha Viharaya stands at the very site where the Buddha preached his message of peace. This Viharaya has two shrine rooms constructed in the traditional Jaffna architectural style. The smaller shrine houses a Bronze Buddha statue gifted by the Burmese government, while the ancient Bodhi tree nearby spreads its branches in every direction. To protect from the salty sea breeze, the Stupa is painted in silver.
One country—one nation and one people; Sri Lankans.
Understanding Dhamma is a study of the mind: Suffering is a creation of the mind.
Suffering and pain are two different things. Pain is a natural fact of life and suffering is a creation of mind.
Using a simple example to demonstrate — you have headache and feeling of this pain is playing in the field of your consciousness. The mind looks at this sensation of ache and complains. The first, the reality of pain, is a natural part of life. Given the nature of the body, there will be pain. The next part, which is suffering, begins when the mind looks at "what is happening" (it is the feeling of pain in this example) and suffers. Suffering creates its own pain. Now you have double discomfort, one, of the pain and the second is that of the suffering.
Can the mind look at what is going on and not suffer? All pains go away after some time and if a painkiller needs to be taken, so be it. This is taking care of it, without going through it. If one could do that, there is no waste of energy in suffering it. Now life can take care of the fact with a smile and not suffer. As you observe your consciousness in action, when fear, irritation, anxiety, desire and frustration appear, how do you look at it? Is suffering also a natural fact? As you have been observing, your own mind in action and are now familiar with the common paths that thoughts take. There are fundamental forces that are universal in nature and they have given rise to the entire structure of human consciousness. They dictate the human world. These forces are not specific to your mind or my mind, they are universal and hide deep beneath the outer layers of the mind.
If you realize these facts, you would have realized the forces behind most human actions on this planet. The key is to not merely gain memory of knowledge, the key is to realize it within your self by observing the movement of your own mind. Keep observing your mind and use the teachings merely as a guide of where and how to look to make sense of what you see.
Green and Blue; Insanity
There lived a man who looked healthy and sane on the outside. One day, he had the strange idea that leaves of trees and plants should be blue in colour. Next morning he woke up, looked around and found that all leaves were green. His anger and irritation knew no limit, he picked up a bucket of blue paint and painted all leaves blue. He truly believed this was how the world should be. Next day when he woke up, he saw that new leaves had come up and they were green. Wherever he went, he was annoyed, irritated and angry. He wasted all his life energy fighting against a natural fact. Would you tell him, if he stopped fighting with the natural fact, just looked at the natural fact with a smile, whatever it was that it would end his sorrow?
What this story has to do with your sorrow and my sorrow?
As you observe your mind in action, does it trouble you to see that your thoughts never seem to stop racing? Is fear a natural fact? Is desire a natural fact? Are you really looking at what is naturally taking place inside you with a smile? Or is your mind busy with an endless internal fight to change something that is naturally going on? Stop fighting with it, just look at it with smile, all of your sorrow may be over.
Nibbana through Choiceless Observation
Automatic forces of mind create conflict inside and outside. At this stage, many seekers wonder if they can see the subconscious world inside, whether internal peace still remains out of reach. One may wonder where the freedom is in all this. Before moving forward, have you been able to observe the root source of conflict inside yourself yet? The moment you realize the source, all your conflicts are over that very instant. To reach there, you must drop all ideas of reaching some imaginary experience or state. In short, one needs to first learn to observe and experience the actual fact that is taking place in the moment. Several seekers have found these tools very effective. Slowly but surely, the root of mind and all the conflicts become visible during this choiceless observation. Awareness comes into being. Awareness is the foundation of peace and joy.
As a religious tradition dedicated to overcoming human suffering and achieving emancipation, Buddhism is relatively unassuming in terms of the scope of the discussion it offers on social composition, particularly on matters related to governance, economic production and resource distribution. In the age of a more globalized economy and modern state structure however, the established Buddhist belief that mindfulness and good intentions are a guide to both inner and outer peace is critically challenged.
Buddhist-majority societies that place the Buddhist viewpoint at the heart of nation-building must exercise a great degree of caution, because their religious beliefs can make it difficult for them to see how their well-intended actions could mistakenly harm others. To react to this challenge, there is a need to build structural awareness or educated consciousness that seeks to recognize both visible and invisible causal chains of action and inaction that transform structural roots of human suffering.
May all beings be happy!