---
The117th birth anniversary of renowned social worker S.T.Sinnadurai is commemorated today. He rendered a yeoman service to the Buddhist and Hindu religions and to protect the traditional Sri Lankan culture.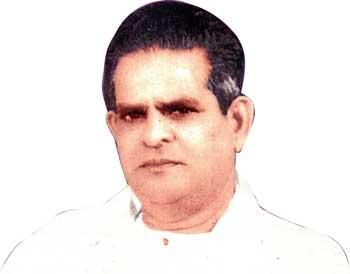 A devout Hindu the late Sinnadurai's services were not confined to his community or religion. He valued Buddhist customs while extending his patronage to
Hindu institutions.

Sinnadurai was born in Kankesanthurai. He studied in a missionary school in Jaffna. He studied both Tamil and English. In his youth he visited the South to see a sick relative. On this visit it occurred to him to live in the South as a minor trader.

Sinnadurai who was endearingly called as Leela Sinnadurai was a reputed entrepreneur of Pettah who became a legendary figure. Though being a Tamil he immensely helped Buddhist causes and contributed to nurture Sinhala culture. He supported Buddhist activities and erected places of Buddhist religious worship.

The Panchanga Pictorial calendar, that Sinnadurai introduced in 1950 marks an important landmark in
our culture.

It was the first time that such a calendar was produced. This calendar embodied a wealth of historical and astrological knowledge and information. Allow me to congratulate you warmly on the 117th birth anniversary of the S. T. Sinnadurai.
P.V.Sugatadasa