---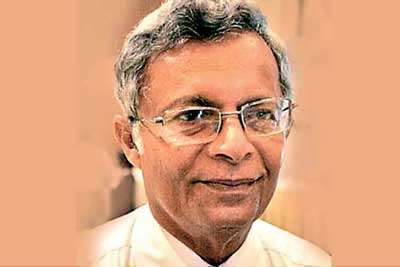 In life he shared a radiant smile and in death I saw him, without any exaggeration, retaining that smile, as I paid my last respects to SHIBLY AZIZ on October 8 at his residence in Lake Drive, Colombo. The residence was packed to capacity with mourners. They were from all walks of life, but with a noticeable representation from the legal fraternity. I was privileged to pay my respects in the company of former Chief Justice Asoka de Silva.

President's Counsel Aziz was the Leader of the Official Bar as the then Attorney General of Sri Lanka (1995 to 1996), but more importantly he became the only one in recent times to be also elected as the Leader of the Unofficial Bar when he was voted to office as President of the Bar Association of Sri Lanka (2010-2012). There is little doubt that he earned this unique recognition of the country's influential Bar not only because of his 50 years of contribution to the development of our legal system, but also because of his unwavering humility, a wonderful feature of a highly respected man the country just lost. He passed away in the early hours of Monday (October 8) and was laid to rest at the Jawatte Mosque Cemetery, the same evening amidst a very large gathering.

He was a member of the Constitutional Council of Sri Lanka representing the civil society, the last of several high positions that he held. He had also served as a member of the Law Commission of Sri Lanka and was also a member of the Council of Legal Education. He was widely recognised as the most knowledgeable authority in Sri Lanka on aviation and shipping law and was also a lecturer both at the Sri Lanka Law College in shipping and aviation law as well as at the University of Colombo.
Shibly Azeez PC was well-known as an eminent Legal Counsel. But he was not motivated by the craze to become a money making machine. I do remember a number of instances when he gave free advice and at times appeared for individuals who were in financial difficulty.

He also served as an active President of the Ahadiya Association, the Sunday School of religious education which is an islandwide network of schools. Ahadiya movement was founded by his late father Marhoom Advocate M H Abdul Aziz of Galle. It remains a great institution that has guided many. It continues to guide thousands of youth away from wrongful conduct and take the path of offering a beneficial service to others. He has left us leaving an endearing smile in our hearts. May the Almighty grant him Jennathul Firdouse.
(M.M. Zuhair)