---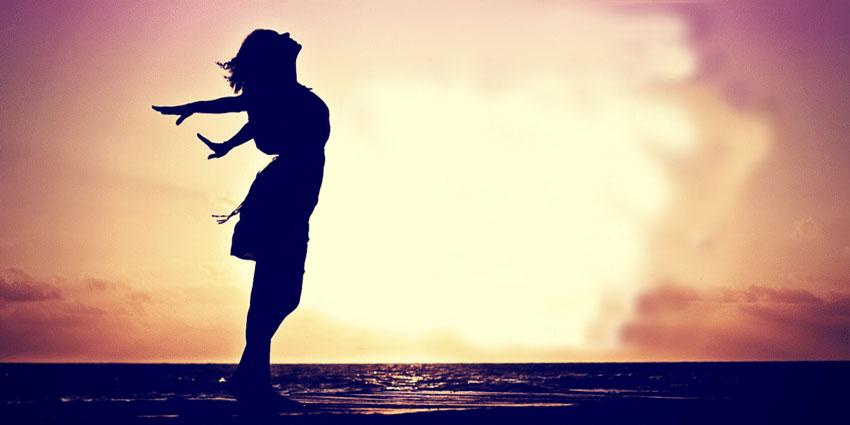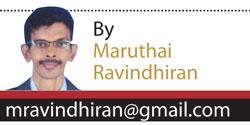 After World War II, we have been witnessing many calamities including health, economic, market and financial crises. The world awaits instant solutions to these pressing issues. While waiting for the pandemic to cease, I am penning down on how everyone needs to think and act during this horrid time. For many it is to rise above the ashes like a phoenix. They include patients who were afflicted with coronavirus and their caretakers.
GO SLOW
Firstly, we must go slow. We have to accept the fact that we have been moving through our lives at a whistle-stop pace. For many, there is no real family life. This quarantine period would have united families and made them enjoy their lives.

GO INSIDE
This means to be inside your homes and going in search of your true self. Ask yourself: "Who am I?" Meditation and mindfulness will assist you to find the answer. To start your endeavour on meditation, ask the following questions: Why? Why not? Why me? Why not me? Why not me, now?

These questions need to be answered not only for meditation, but we should make our children ask these questions whenever we assign them with a task.

It is good for employees to ask these questions when the employer assigns them with a task. The citizens should ask these questions whenever there is a decision made by national leaders to benefit them. For instance, the lockdown during this global pandemic.

BOUNCE BACK
We are witnessing an economic recession during these trying times. Many companies have already started to layoff their employees and they will soon be unemployed thus worsening the situation. If you are one of them, get ready to bounce back to find an alternative employment. Do not get disheartened. Keep on trying. I request leaders to seriously look into the possible unemployment crisis and make ways to provide alternative employment for the needy.

POSITIVE THINKING
Positive thinking is beneficial for individuals as well as organisations. For individuals, it radiates energy, motivates them, attracts friends, make them happy and active. If you have employees who think positively, it fosters teamwork, increases productivity, maximizes profit and makes workplace a better environment.

Positive thinking is a mental attitude in which you expect good and favourable results. In other words, positive thinking is the process of creating thoughts that transform energy into reality.

Positive thinking is beneficial for mental health because it eliminates any form of paranoia and negative thoughts that can cause depression and stress. The process is actually a domino effect in terms of overall health. If you think positively, you will feel happier and more contented with life.

FIND TRUE HAPPINESS
You may think true happiness is in wealth, name, fame, recognition and rewards. But true happiness is to enjoy the present without anxious dependence on the future. For genuine and long-lasting happiness, eliminate negative attitudes and adopt positive ones, serve the needy and reconnect with your true nature.

SPIRITUALITY
Pray regularly with your family members to benefit the society, family and you in that order. Should you lead a spiritual life, you will gain maturity and wisdom as well as have the following;

Better health, less hypertension (blood pressure), less stress even during difficult times, more positive feelings, less depression, greater psychological wellbeing and superior ability to handle stress.

While appreciating the relentless work done by the government to curb the pandemic, I humbly request to telecast (on a daily basis) religious and spiritual sermons and programmes by respective religious leaders. This will boost the morale of people and motivate them.

BE INSPIRED
When you have the desire to do something that is called motivation. Although you think motivation comes from within, it is fundamentally an "inside out" phenomenon. Inspiration refers to the rare moments and emotions of life you felt after being touched by a particular thing or activity. You may be inspired by working, reading, time alone or even money, listening to good music, exercising, rendering voluntary services to your community and the needy, writing and maintaining a journal, having a vision and getting closer or even reaching it, meeting your requirements and competing with yourself. This means you should endeavour to do today's work better than in the past.

WORK IS SACRED
Plan now as to lead the usual life and focus on your work. In order to reap the benefits of the above messages, I appeal you not to have wishful thinking but comprehensive planning and execution. Therefore, think positive.
Let me conclude that the opposites of crisis are happiness, solution, calm, wonder, benefit, success, breakthrough, good luck and miracle. Hence, always think positive as the future is going to be bright for all of us.

Finally, let me request all of you to strictly follow the instructions given by the health authorities and to respect your doctor's advice. Then, perhaps, seeing light at the end of the tunnel would be possible. Stay positive and stay safe.
(The writer is a consultant in change, conflict and crisis management. He is also a motivational speaker and life management coach).