---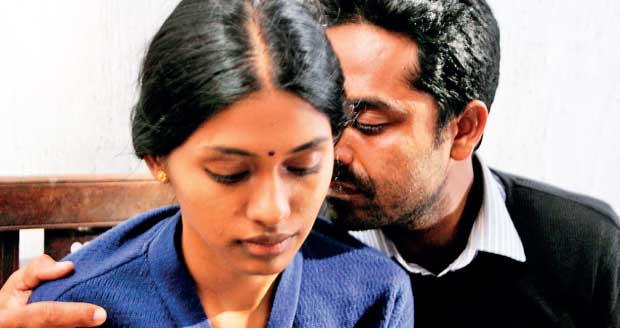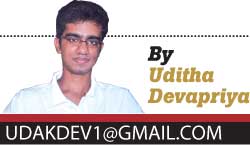 The role of the critic is at once curious and contradictory; he isn't required to know what the artiste he is assessing does, yet he has the prerogative to measure that artiste on the standards he himself has created for him. It takes years and years of film schools and acting classes to become a great performer, but no amount of craftsmanship, however nurtured or fermented, can compensate for those slight shifts of quality which the critic notices, notes and advertises. You can contend that becoming an artiste is therefore intensely more difficult than being a critic, but in reality it's the other way around when you account for quality; being a good, insightful critic is, all things considered, more difficult than being a good, insightful artist.
Obviously this isn't too worrying in countries where theatres and film halls are as much a part of ordinary experiences as offices and factories, but in Sri Lanka where film halls are rarely full (even during weekends) and theatres barely attended (even when it's your typical political or comedy skit) not having good critics does tend to alarm and disconcert. Even with the internet and the very many portals (which can be about anything, from film reviews to theatre reviews to situation reports) that promise much on the day they're launched and yet are shut down on the next, people still prefer newspapers, and most of our writers and commentators prefer what the people do. The printed word is here to stay, at least for quite some time.
Criticism in Sri Lanka is mostly divided along linguistic lines: Sinhala and Tamil on the one hand and English on the other. I'm sure there are subtle differences between Sinhala and Tamil writers but these have to do largely with temperament and experience; the difference between them and their English counterpart is less subtle, and is marked less by temperamental rifts than by differences which go deep into their way of responding to their societies, their world. It's all a reflection of the milieu which panders to them, respectively, because demographically the Sinhala and the Tamil critic have a larger audience, a varied base, which the English critic does not, has not and probably will not. The former two enjoy a diverse public and that diversity prevents them from congealing to an identifiable style or form of criticism. The latter, because his public is relatively small, does not suffer this impediment.
Because he enjoys a smaller audience, generally from a rather affluent, indulgent milieu, the techniques and, I dare say, styles he resorts to are predictable, sometimes despairingly so. The typical English review, or piece or scoop or whatever you may call it, teems with references to what people, from the audience it panders to, thinks or will think about a production. But then that's to be expected, because even though he may not be on intimate terms with their cast and crew he knows them all the same, because like his audiences they belong to the same coterie and milieu he writes on. They don't desire it and frankly they detest it – from my experiences thus far I can testify that they want the same kind of throbbing, worthwhile reviews their Sinhala counterparts are getting in the press and elsewhere – and yet they have to suffer it because that's what our English critics operate on; mediocre, shallow profundity.
It would be easy to conclude that all this is the critic's fault, but that's not completely true. There are factors beyond his or her control which force him to compromise, to scuttle otherwise perceptive pieces, like the fact that our newspaper columns have diminished in scope and size to accommodate images at the cost of words. Economy, more specifically word economy, is the password in this age of jerky breaks and cuts and fast-paced, mindless television, and no one has felt this more deeply, more negatively, than your typical English reviewer. The latest play or book or film will gain as much text as pictures, in itself not a bad thing except for the fact that the pictures are there to preside over and overwhelm the text. And how? By using them to bring up what's easily identifiable about the English cultural sphere in this country – names and faces, who's adapting what famous musical from where, and so on. (The typical Sinhala and Tamil film review almost never contains images that transcend the text this way, which is why our best movie critics come from the vernacular press.)

Photographs, sketchy interviews, and randomly sought after comments do more for the English reviewer than an actual review because the people he writes on and writes for know each other well, and are usually on intimate terms. They're like neighbours in the same community, at their most intimate with one another when they meet during a show. The critic in this sense emphasises on what his readers know, not what they should know, which is disheartening since this means that he is failing in his primary task: to get those readers beyond the present into the hereafter. In other words, they are stuck in time because they believe in the timelessness of what they stand for, which I think is the main reason why they are indicted as being culturally uprooted. They are joyously smug, joyously complacent, joyously indifferent.
The Sinhala critic can write with more vivacity and authenticity on our movies, our plays, our books, because they have ready access to the necessary material and they are enthusiastic about getting that material across. They know that's what their readers want. In a way the fact that we are a local majority and a global minority is reflected in our confused and at times contradictory feelings when it comes to the vernacular and the English press: we are happy when a Sinhala critic writes about an objet d'art in a way that does justice to the objet and the auteur, but we are also happy, despite our limited understanding of the language, when we come across an English critic, no matter how lopsided his review may be, doing the same.
There's a culture of sullen indifference within the English intelligentsia when it comes to reviews and reviewers. They are more interested in how the critic notes down those points that make them part of a clique within an already domineering clique (the part within the whole). Yes, they are also interested in the perceptive review but because mediocrity has become a norm they are, quite naturally, indifferent, cynical, and not a little sceptical. I have come across instances where they have expressed delight, overwhelming joy, when the person taken in to assess what they've done at least partially captures what they intended. They aren't sullen for nothing, after all.
On the other hand, even a mediocre English review will glean gasps and smiles of pleasant surprise and contentment from their Sinhala counterparts. The other day I happened to give a newspaper clipping of one of my reviews to some young boys who happened to be actors and producers attached to a drama society I had written on and they were stumped; the review was eagerly passed from one set of hands to another, making the rounds around the hall I was in, until it reached the last boy, probably the smallest and youngest of them all, who came up to me with an almost toothless grin, handed it over, and said, "Thank you sir." They know gratitude because they know the excitement of seeing what they toil for in the press, in a language they want their work to be expressed and discussed in. Which brings me to my next, and final, point.
Barring the occasional freelancer, there's no one in the English media to write on our movies, our plays, our books, our artists. The Sinhala critics are streets ahead in this regard, because they not only have the necessary material but also know how to make that material relevant to their readers. You almost never get that kind of penetrating insight from the English critic for the simple reason that a) he is not used to penetrating insights even when writing for his own readers, and b) he hardly bothers writing for another audience. No one wrote on Handagama's Age Asa Aga, for instance, and no one reviewed Vithanage's Oba Nathuwa Oba Ekka. To be sure, there are exceptions, especially in the movies (which are the most democratised works of art in Sri Lanka), but never in the theatre or in our book industry, not anymore.
Why should this bother us? Because no culture was ever salvaged, purveyed, promoted, and disseminated without a horde of instinctive, incisive writers. In part this stems from the critic's own lack of awareness of that culture, and the artists it breeds. In part this stems also from the lack of any new excitement in what our filmmakers and playwrights and novelists are doing, even though they are more willing, and more able, to absorb much of what's happening elsewhere.
But I don't think that that latter point is reason for complacency over the way things are going with respect to our English reviewers. They are as stuck in time as many of those they write on and for, they often don't know what's happening in other cultural spheres, and they are conditioned to tone down, be as simplistic as possible, and get whatever message across. The only consolation we have, of course, is that those other cultural spheres have "local" reviewers who are great, if not much, much better. But the world operates elsewhere, not here, and the world speaks another dialect, another language. We have people who speak that dialect, that language, but not enough to properly convey what their own artists are doing, here, now, and probably forever.