---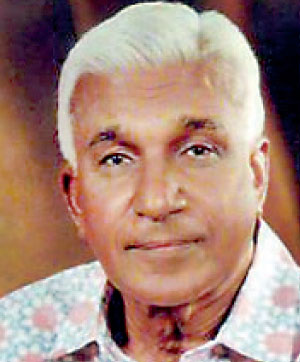 'On films Seen' is a compilation of articles and film reviews written by veteran film critic K. S. Sivakumaran spanning the years 1990 to 2017. He says he is unable to trace some of the material written in the 1980s, but this collection feels wholesome enough, containing 58 film reviews and articles on the subject of filmmaking.
Through his writing, Sivakumaran has brought a level of understanding about Tamil films not available to non-Tamil speaking audiences. As very few Tamil films were made in Sri Lanka during the difficult decades of civil war, many of those films reviewed by him were made in India. These include not only Tamil cinema but films made in Hindi, Malayalam, Gujarati, Bengali and other Indian languages, and even in Assamese and Manipuri, as well as Asian and Western films screened at major Indian film festivals held in cities such as Bangalore, Chennai and Mumbai.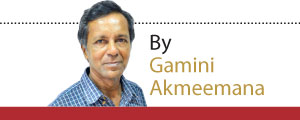 In 'A Note on Lankan Tamil films', the author gives an overview of what has been achieved here, noting that the total does not exceed 50. The chapter titles will give an idea of the range of subjects – 'Language and Structure in Cinema,' 'The Role of the Spectator in Film,' 'Lanka-born Balu Mahendra talks about films,' 'Archana: Tamil Cinema's thinking girl,' 'Bhagavad Gita in Sanskrit,' 'Hindi Films come of age,' 'Kavita Joshi: In the art of filmmaking,' 'Bengali film on conjugal relationship,; 'Among the Kerala Movie Freaks,' etc.
Through his writing, Sivakumaran has brought a level of understanding about Tamil films not available to non-Tamil speaking audiences.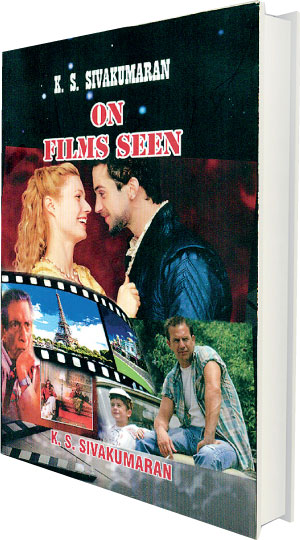 He has included reviews of several Sinhala films such as Madhu Samaya and Umayangana. The international films include those from Western and Eastern Europe, Latin America, South Korea, South Africa, Zimbabwe and Britain, and veteran directors such as Clint Eastwood and David Lean are discussed. But this book is a valuable primer mainly on Indian cinema, with useful sketches of a new generation of actors and film makers from many parts of the country.
As Sinhala audiences are by and large only familiar with Bollywood products, this is a very useful survey indeed, introducing directors such as T. V. Chandran, Sharada Ramanadan, G. Aravindan, composers such as Lalgudi Jayaraman and actors such as Naseeruddin Shah and Mohan Lal, a superstar in Malayalam films.
One column is devoted to Malayali filmmaker G. Aravindan who died in 1991. Aravindan, whom the author met at the Chennai international film festival, was a composer of Karnatic and Hindustani classical music, and he wrote the score for the film 'Piravi' by Shaji.
In Oh Culcutta, he discusses the sprawling city as well as the play by British playwright and critic Kenneth Tynan, in which the players appeared in the nude. He notes laconically: "There is absolutely no respect for traffic regulations."
Published by S. Godage & Brothers, the book is priced at Rs. 650.
Another column discusses the Ismail Merchant-James Ivory combination, which resulted in such fine films as 'Heat and Dust' based on the novel by Ruth Prawer Jhabwala. Talking about Tamil cinema, he notes that no Tamil film was recognized as India's best film until 1997 when Kaathal Kottai bagged three national awards. While the name of Sri Devi may be familiar, one learns that Waheeda Rehman, Rekha, Hema Malini and Prabhu Deva too, hailed from South India.
All in all, this is an excellent reference book for anyone interested in Indian cinema but also non-commercial work from many parts of the world.