---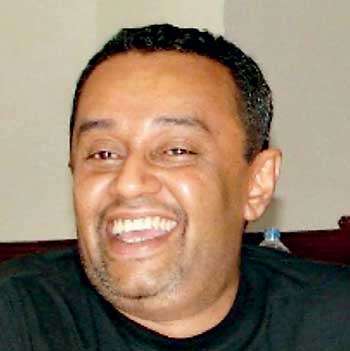 "Nags" as his family of friends spanning 40 years fondly called him, would have celebrated his 55th birthday on December 26, 2018. Caring and always helpful, he would never talk of his numerous achievements, 'connections' or positions in life. A life lived generously; many whom he encountered loved him dearly. This was amply evident in the unprecedented outpouring of affection and grief expressed on his demise on August 7, this year.

A fastidious man when it came to food, drink and attire, he would famously say that his company's Broker Cocktail was the most looked forward to event in the Insurance Calendar each year. A thoughtful person, he planned and organized well ahead. Whether it was the Bradby in Kandy, Rock Concerts in Europe, a safari in Kenya, the Rowing Club Christmas party or the gathering at the 'waterhole' at his residence on the Friday of the 'Big Match', it was meticulously planned. His diary, sent home on his demise, was filled with reminders of birthdays, events or thoughtful gestures. He would rarely forget a birthday. A man with a large heart, he was always on his mobile with his beautiful voice resonating a 'Hello' or a friendly joke only he could make.

Fondly called 'N'jan' by his cousins-in-law, the 'Puvis' adored him for his thoughtfulness and hospitality. Lately, he looked forward to their gatherings, amused at the repeated narration of their childhood escapades.

"Nags" leaves behind his wife Shevi and daughter Shevinka who he adored. Shevi used to write in the many cards to him "May God bless you and keep you happy and safe with Bubs and me". God said, "I will keep him safe and happy with me". You cannot outdo your Creator. You can only trust Him to re-unite you in eternal life.
Good-bye Sweet Prince, flights of angels have already carried you to your rest.

Friends