---
Kumbal Perahera of the Kandy Esala Perahera was marked with the issue of three stamps depicting three phases of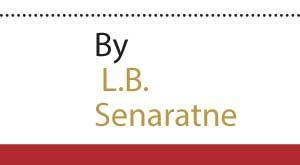 the Sri Dalada Maligawa section of the Kandy Esala Perahera.
The Sri Dalada Maligawa was attached to the Esala Perahera of the Esala festivities of the God Natha, Sri Maha Vishnu, Goddess Paththini and God Kataragama in 1753 after the arrival of Upali Maha Thera with Upasampada.
Three stamps were issued by the Sri Lanka Postal Philatelic Bureau on the first Kumbal Perahera within the Sri Dalada Maligawa at the Hewisi Mandapaya
( Drummers Hall).
The three stamps, hand-drawn depict the Diyawadana Nilame Pradeep Nilanga Dela carrying the Sacred Golden Karanduwa to be placed on the Tusker on Perahera nights. The second depicts the Tusker coming down the steps of the Mahawahalkada (Great Gate) and the third that of the Tusker carrying the Golden Karanduwa flanked by two other Tuskers These stamps carry the value of Rs ten, fifteen and forty-five. The Post Mark is " Kandy Esala Perahera " - First Day Cover 25.07.2020.
This is perhaps the first stamp issued during an Esala Festival in Kandy to remind the Kandy Esala Perahera.
The Secretary of the Ministry of Posts Chulanga Perera and the Post Master General Ranjith Ariyaratne were present.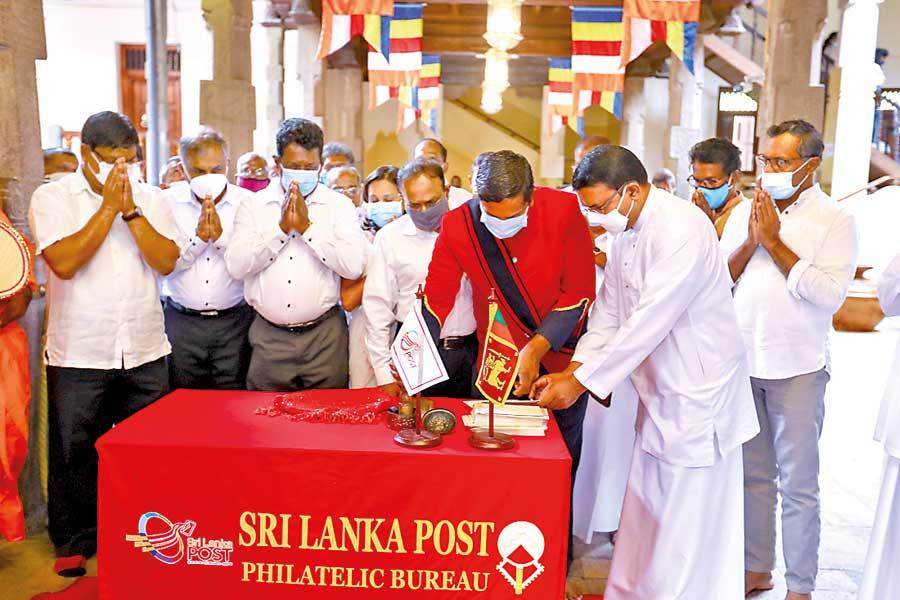 The First Day cover beings issued by the Postal Authorities ath the special booth in the Hewisi Mandapaya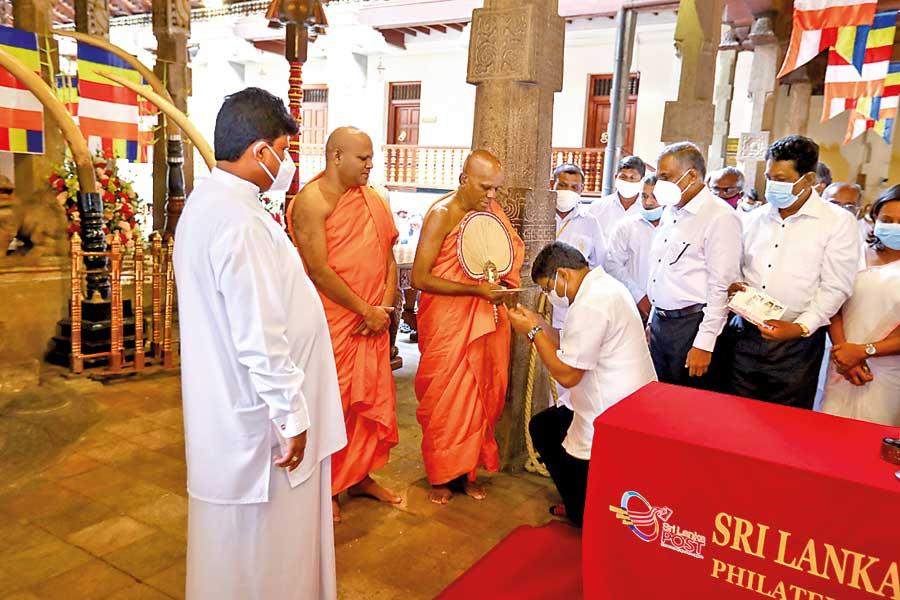 The first-day cover presented to the Diyawadana Nilame Pradeep Nilanga Dela by the Secretary of the Ministry Chulanga Perera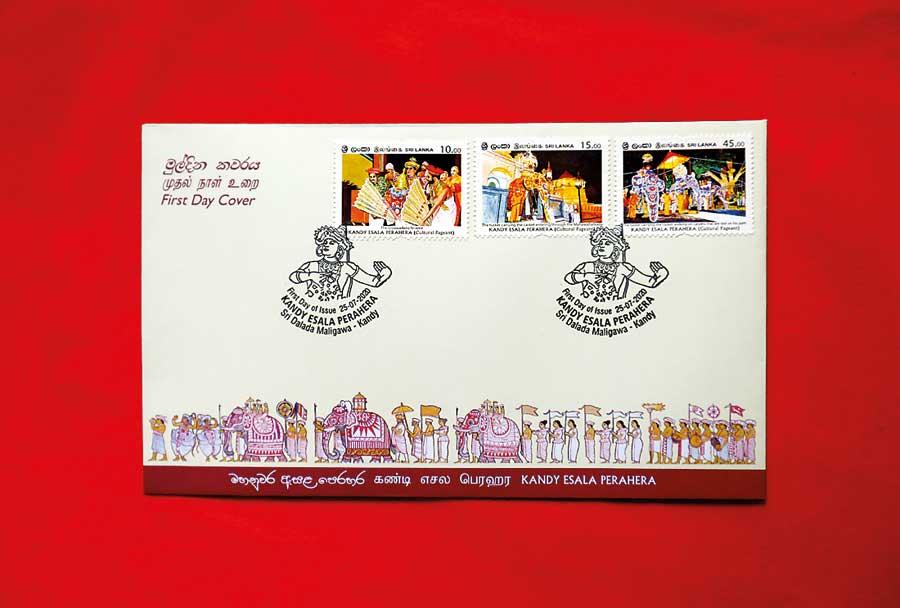 The First Day cover with the stamps