---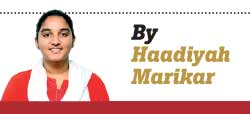 Over the years, we have seen technological development in a variety of fields be it aviation, banking, or communication. But is this development reflected in classroom activity? When it comes to education, technological development remains stagnated. Ladies' College Colombo takes the first step forward with the launch of the SMART Interactive Board on October 16.
The SMART Interactive Board is a 64-inch television look-alike screen but has a computer installed in it. With a ten-point touch enabled into it, the board allows students and teachers to interact with the board and with each other.
"SMART boards utilise active learning, where our students are stimulated and engaged kinaesthetically, visually and through auditory channels, taking them to an even higher levels of understanding," said Ladies' College Principal, Eesha Speldewinde.
She says it encourages a fun and creative atmosphere, where Mathematics can be taught using sports. For instance, a student could mentally calculate the answer to a question and then shoot a basketball into the hoop with the corresponding answer. Or in English, where an interactive toolkit could be used to correctly punctuate a piece of prose or burst the hot air balloons that do not contain a suitable example of an adverb. "Not only does this reinforce the methodology taught in the lesson, but it also reaches out and seizes the attention of our students, even with the most withdrawn ones, creating them lifelong learners," said Speldewinde.
The product was introduced by Nimal Peiris, COO, E.W. Information Systems Ltd., while a demonstration was done by Suresh Samarasinghe, Assistant Manager
She further said it was truly a dream come true to be able to have a SMART board installed in each classroom. "I look forward to watching our students gaining a plethora of advanced technological skills as their lessons are brought to life, ensuring they are well prepared to take our technologically-driven world; and I do know that they will embrace these wonderful devices with much enthusiasm," She said.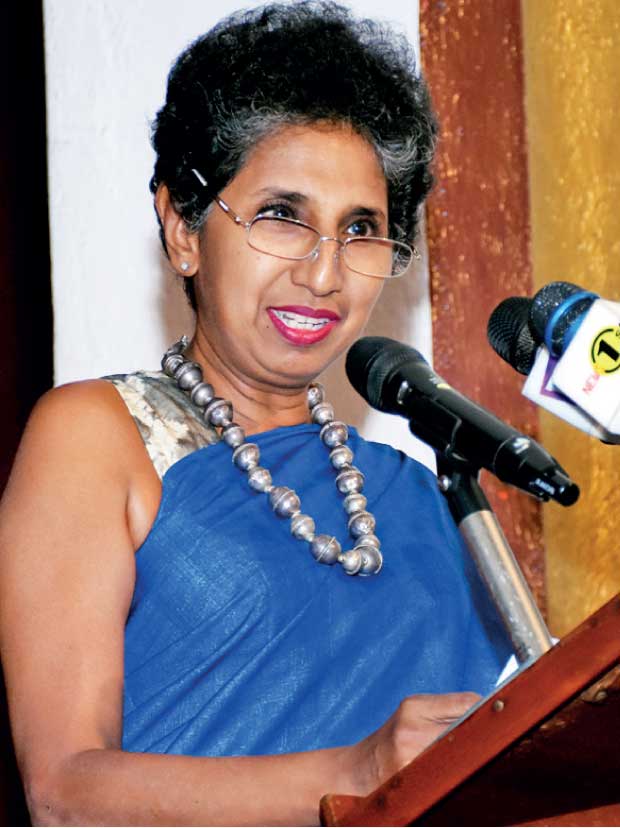 Preethi Adhihetty, President of the Old Girls' Association, expressed her joy to be able to be a part of this initiative of her alma mater. "At Ladies' College, we believe education is not just the accumulation of knowledge by rote in the classroom, but a lifelong and holistic process. Through the provision of these cutting-edge technological facilities, we hope to empower our students by creating opportunities to expand their horizons, connect with each other and the world and to hone practical skills that will be invaluable far beyond the classroom horizons," she said.
The product was introduced by Nimal Peiris, COO, E.W. Information Systems Ltd., while a demonstration was done by Suresh Samarasinghe, Assistant Manager.

Volunteers from the audience were allowed to try out some of the software installed in the board. Software such as Smart Notebook, which displayed a board very much like a magiboard with different types of pens, rulers and erasers, were demonstrated. Software in which one could look at the parts of a leaf, a dissected fish or the human anatomy, three-dimensionally, were also displayed.
Pix by Kushan Pathiraja