---
The Embassy of France in Sri Lanka and the Maldives and the Alliances Françaises of Sri Lanka would like to evoke the memory of Professor (Dr.) A. J. Ruhunuhewa who left us one year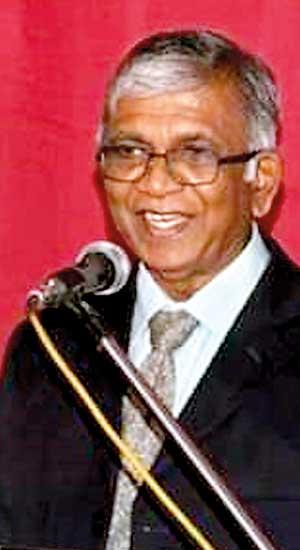 Prof. Ruhunuhewa
ago. The sudden demise of Prof. Ruhunuhewa has left a void in the hearts of teachers and students of the Alliance Française of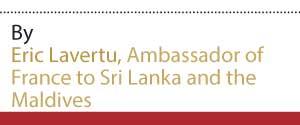 Matara. He served as the director of Alliance Française de Matara from 2007 till his death and also worked many years at the University of Ruhuna.
Professor (Dr.) Ruhunuhewa was a great scholar in Sinhala language and literature, as well as in Buddhist studies (mastering Pali and Sanskrit). Fluent in Japanese, his thesis on Japanese forms of Buddhism was submitted at INALCO (French Institute for Oriental Languages). He has been awarded several scholarships from the French government to conduct his studies.
Professor (Dr.) Ruhunuhewa was also a fluent French speaker. He learnt French at the beginning at the University of Kelaniya and then at the Sorbonne University in Paris. After having spent nearly 10 years out of Sri Lanka (in France and in Japan), he returned to Sri Lanka in 1990, the year he joined the Alliance Française de Colombo and then two years later, he commenced his career as a lecturer at the University of Ruhuna.
Nominated in Paris as a senior lecturer in the South Asian department of INALCO, he spent two years in Paris where his linguistic and philosophical knowledge were particularly appreciated, before returning to teach in Ruhuna and Matara. For his contribution to the French language, he was named, in 2007, chevalier in the order of the Palmes Académiques.
He had written numerous academic papers and a French-Sinhalese dictionary and was passionately pursuing his studies related to Buddhism. He was also a scientist, who conducted researches (and applied for a patent) on the effects of waves on the production of electricity.
Professor (Dr.) Ruhunuhewa, was a teacher who was greatly appreciated by his students and colleagues. He passed away suddenly a year ago, and many of us (and his entire family) remember him as a teacher, a scholar and a man of great wisdom and deep openness to others.