---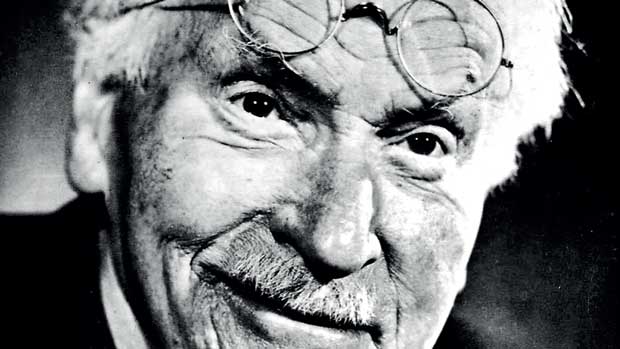 Carl Jung
Charata Bhikkave, Charikan, Bahujana Hitaya, Bahujana Sukhaya …
Oh! Bhikkus, for the welfare and contentment of many, through sympathy and kindness to the folk, go forth, and spread Buddha Dhamma for the benefit of deities and human beings.
Significance of Ill Poya
The three Jatila brothers, Uruwela, Nadi and Gaya Kassapa, who lived in a hermitage on the banks of Neranja, entered the Buddhist Sasana by laying the foundation to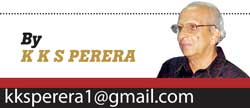 construct the Thuparama Dagoba in Anuradhapura. Here lies the right canine tooth (The Dakunu Haku Datuwa) of the Enlightened One.

Il or the month of October is also known as the "Cheevara Masaya." The offering of "Katina Cheevaraya" (a monk's robe) is considered as a highly meritorious act. This ceremony takes place during the month of Il. The Il Poya Day marks the end of the rainy season and the end of the retreat period also known as 'Vas'. Buddhist Monks perform 'Pasuvas'-the termination of the retreat period on Poya Day.
Defining 'Cheevaradhariyek'
The recent comments directed at a famous Buddhist monk by Field Marshall Sarath Fonseka, calling him a Cheevaradhariyek, raised concerns among members of the Buddhist fraternity. A senior head priest said that the word 'Cheevaradhari' was a term used in a harmless way to describe a bikkhu (priest) or a person attired in a cheevaraya (robe). Some politicians capitalise on racist elements that exist among the clergy to create myths. This is done to divert attention from thefts. Compassion, one of the basic tenants of Buddhism, is forgotten. We read reports of how 'Cheevaradharis' paraded the streets arousing the ignorant to act against innocent refugee families causing harm and untold misery to women and kids.
Could Jung have thought that intellectual carelessness was foreseeable in such a near-paradise? On his arrival in Colombo, Jung gave an unscheduled talk on the subject of imagining to the Rotherfield Psychological Society
Carl Jung
Carl Gustav Jung (1875 –1961) was a Swiss psychoanalyst and psychiatrist. His work has been influential not only in psychiatry, but also in philosophy, anthropology, literature, and religious studies. He captured the attention of Viennese psychoanalyst Sigmund Freud. The two of them exchanged correspondence and worked together on a common platform for years. Jung was also a craftsman, artist and a writer. He created some well-known psychological concepts, including archetypal phenomena, synchronicity, collective unconscious, and extraversion and introversion.

In end 1937, Jung left Zurich on a tour of India and Sri Lanka where he felt himself under the influence of a foreign culture. Hindu and Buddhist philosophy became an important part in his understanding of the role of imagery and life. He admitted that the Western field of psychology wasn't competent in understanding the insight of the 'self'.
Richard Boyle recounts the strange affair of Carl Jung's journey to Ceylon. He experienced a near death experience a few years later.

It was Jung who rediscovered the nature of myth and symbol and distracted psychology from the restrictions of Freud's teachings. 'He sailed to Ceylon, and here found the Buddhist paradise he had sought', says, McLynn in his book Carl Gustav Jung (1996), the first biography of the psychologist.

He visited Sanchi, the most significant of his stay in India. Sanchi was special to Jung because for him Buddhism was the most attractive of all the religions. "unsurprisingly Jung was drawn to Buddhism', states McLynn. 'He favored Buddha's mode of overcoming the world by reason to that of Christ by sacrifice'. As McLynn believes, Jung's work is full of appreciation for Buddhism and The Buddha.

In Calcutta University he became involved in a debate regarding the extinction of awareness with various Brahmins. He believed that it was impossible to gain the state of being 'Not-conscious' [nibbana in this life] while alive and still be able to remember it, as Hindus maintained. Patiently he disagreed with the Brahmins that one could not get rid of sense of self even in the deepest samadhi, for the moments of continuation would have been non-existent.

'Jung had a last, and significant place to visit before departing for Europe', declares McLynn. 'He sailed to Ceylon, and there he found the Buddhist paradise he had sought'. Sri Lanka right away struck Jung as being, 'no longer India.

Could Jung have thought that intellectual carelessness was foreseeable in such a near-paradise? On his arrival in Colombo, Jung gave an unscheduled talk on the subject of imagining to the Rotherfield Psychological Society, which had been founded to instruct the public in matters of mental health and to encourage mental well-being. Jung's talk, delivered at Dr. Ratnavale's residence in Colombo was the focus of an extensive report featured in the Daily News of February 2, 1938. Jung declared to the large congregation that, 'Dreams are not the product of conscious and intelligent thinking or conscious activity. They can't be directed, produced at will, or controlled. They are the expression of an autonomous functioning of our psyche'.

Jung swiftly left the heat of Colombo for the cooler climes of hills, where he was to observe and perfectly comprehend the pooja ritual at the Dalada Maligawa (Temple of the Tooth).

"Young people placed massive mounds of jasmines in front of the altars, at the same time singing a prayer or a mantra. I thought they were praying to Gautama Buddha, but the monk who was guiding me explained, 'No, Buddha is no more; He is in Nirvana. We can't pray to Him. They are singing. This life is temporary as the beauty of these flowers. May my 'deva' the guardian angel share with me the merit of this offering." McLynn explains Jung's Dalada Maligawa experience as follows: 'Intoxicated by the drumming and the singing, Jung realised that it was Buddhism that had made Ceylon and the South come alive for him as Benares, Calcutta and Orissa never had. These temple ceremonies summed up the relationship between the Self as eternal and the Ego as bounded by space and time'.

In his Collected Volume Jung relates numerous incidents he witnessed in Sri Lanka that for him exemplified this 'living Buddhism'. The first happened when he came across two carters who had met in a narrow track and could not go by. Jung said that in Switzerland this situation would always have ended up in a quarrel, however in Ceylon the two men just bowed courteously to each other and said 'Passing disturbances, no soul'. On another instance Jung narrates how he saw two boys fighting. They had thrown punches, but the fists always stopped inches away from the faces. Jung spent most of his time in Sri Lanka in the hills, primarily at the Dalada Maligawa, a place which he felt emitted a special charm. He was fascinated in particular about its inspiring library, where he conversed with the bikkhus and studied the Buddhist canon.

From Kandy he proceeded to Colombo, where he boarded a ship for Trivandrum. After a meeting with a disciple of Ramana, the guru, in Trivandrum, Jung returned to Colombo and embarked on the passage back to Europe. Aboard the ship Jung commenced work on a new alchemical synthesis, and became so engrossed that he didn't land in Bombay. He was convinced that religious desire was as deeply rooted in humans as sexual instinct and that no religion, apart from perhaps an ultra-sophisticated account of Buddhism, was capable of obscuring the other.

The Indian and Sri Lankan experiences confirmed Jung's holistic hypothesis that in the end everything links up with everything else, which he felt was evidence for the continuation of a collective unconscious. He also thought that there was a credible parallel between mandalas and the circular symbols so frequently drawn by his patients.
'May all beings be happy'