---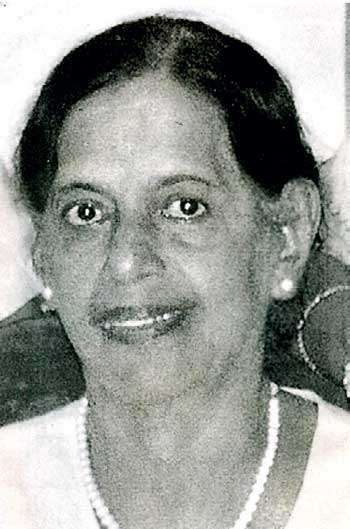 Rani Moraes (4th September 1931 – 7th April 2018)

It's almost five months since you left us. As your birthday approaches, for the first time, since your absence, I look on it with dread. I can't go and pore over birthday cards, select a gift, or plan a party…so many happy memories of years gone by and the happy times we had celebrating your birthday. It's tough and I am left wishing that I had at least one more!

If I could have one day more, only one more, I would hold your hand and tell you that I love you, hoping you would hear me and understand, remembering who I was. I would thank you for all you gave me and for the many, many sacrifices you made. And I would thank you most of all for passing on to me the legacy of true Christian faith, which you upheld to the end.

I can't say truthfully that it was all smooth sailing, sweetness and joy. We had many differences, but it took nothing away from the love we shared.

Thank you too for not being the stereotypical mother. You were a maverick, you were funny – sometimes hilarious, but beneath all the jokes and arguments. Pradeep and I knew that you had such pride and belief in us (sometimes misplaced), and had the ability to see God's hand in all twists and turns that led to a better tomorrow.
If I could, I would turn back the clock to when you were you, and your mind was "sharp as a two-edged sword" (as you would constantly remind us), and you would look back at me and comprehend all I struggle to say now.

I pray that you are celebrating your birthday in heaven with Thaaththa, and that heaven is all you dreamed it to be. Fanciful as I am, I wish that– even in a dream – I could spend a day with you: a day from years past when you were strong, well and happy, free of pain. I'd run to you and hold you tight.

And we would laugh once more.

Happy birthday, mum. Love always.

Rehani Hopman