---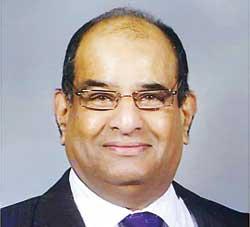 It is with profound sadness that we announce the demise of our beloved brother and friend Dr. Pathmanaban Subramaniam who passed away in Malaysia on the 10th of June after a brief illness at the age of 73.
Dr. Pathmanaban hailed from Kandy, and his late father Mr. P. Subramaniam was fondly remembered as local Shakespeare for his talent in teaching English literature to hundreds of students who passed through his hands and are holding honoured positions today.
Dr. Pathmanaban was an old boy of St. Sylvester's College Kandy. Thereafter he obtained his bachelor's degree from the University of Peradeniya and his M.Sc and Ph.D from The University of Manchester in England. As a man of astute knowledge and intelligence, he later joined the European Space Agency in Holland to help them in the development of their satellites. Having given of his expert knowledge to this institute, he decided to go back to England and was self-employed as a an Electro Chemist. He started manufacturing and selling corrosion detectors for oil and construction industries where he was recognized widely as an industrial expert.
He reached the pinnacle by writing the book Cathodic Protection with the help of his colleague and was successful in his business until his retirement in Malaysia.
He was planning to settle down in Sri Lanka, but God had different plans for him.
He is survived by his loving wife Yogeswari, children Sumathy and Shanmuga, grandsons Ashwini, Jayendra and sisters and brothers, to whom he radiated love and affection.
His loss has left a void among the family and friends which is irreplaceable.
As he was a strong devotee of Lord Ganesha may he grant him eternal rest and peace! Aum Shanthi!!
Sadly missed by family and friends.