---
New Committee appointed to lead NASL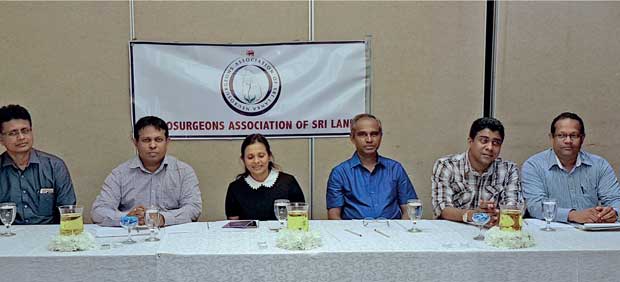 The Neurosurgical Association of Sri Lanka (NASL) had its Annual General Meeting (AGM) on September 10.

During the meeting a new committee was appointed with Dr. Maheshi Wijeratne being elected as president. Dr. Maheshi Wijeratne MBBS (Hons), MS, FRCS, who obtained her degree at Monash University, was trained in Neurosurgery at The Radcliffe Infirmary in Oxford and did further post graduate training at Kings College Hospital, in London.
After being elected Dr. Wijeratne said that she would work tediously with her dedicated committee to link up with Asian, Australasian, SAARC neurosurgical association, Women In Neurosurgery and world neurosurgical Associations. "This will enable cordial relationships with these countries thereby increasing the potential of training our own budding neurosurgeons in prestigious institutions,"she added.
The Neurosurgical Assn. will conduct the FRCS Neurosurgery exam for the first time in Sri Lanka in February 2018

The Neurosurgical Association is also conducting the FRCS Neurosurgery examination for the first time in Sri Lanka in February 2018.

The Neurosurgery journal too will be published for the first time under the editorship of Dr.Sanjeewa Garusinghe (MBBS,MS,MRCS)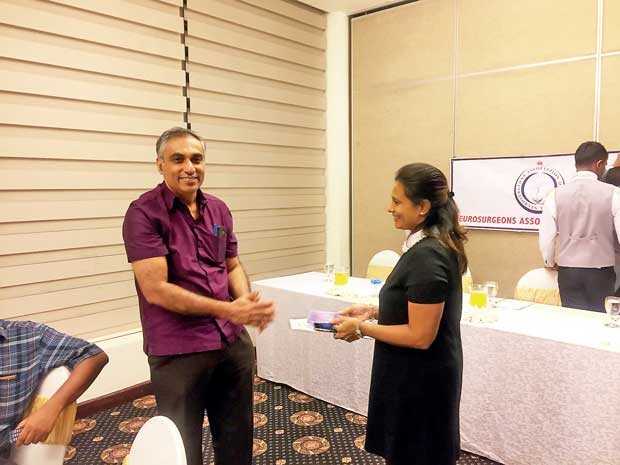 ---
The Committee comprises:
President: Dr. Maheshi Wijeratne MBBS,MS, FRCS
Vice President: Dr.Deepal Attanayaka MBBS, MS
Joint Secretaries: Dr. Nilaksha Kumarasinghe MBBS ,MS, MRCS Dr. Jagath Kumara Rathugamage MD ,MS, MRCS
Treasurer: Dr. M Punsith GunewardeneMBBS, MS
Editor: Dr Sanjeewa Garusinghe MBBS,MS, MRCS
Council Members: Dr. Saman Wadanambi MBBS,MS Dr. SunilPerera MBBS,MS, FRCS Dr. Nirukshan Jayaweera MBBS,MS, MRCS Dr.Ruvini Abeygunaratne MBBS,MS, FRCS(SN) Dr. StravinskyPerera MBBS,MS, MRCS
Representative to the College of Surgeons Dr Nilaksha Kumarasinghe MBBS,MS,MRCS
---