---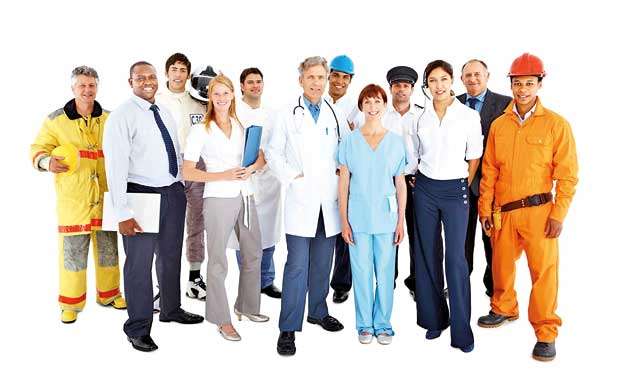 Teachers, clerks, nurses, pharmacists, postmasters, stationmasters, public health inspectors, drug inspectors, income tax collectors and co-operative inspectors are some of the professions held by the working middle class of the country.
However after the economic and social revolution in 1977 these occupations have been declining until today. Most businessmen engaged in commercial trade and importers became the conspicuous people in Sri Lankan society. During that regime the wealthy were more inclined to be engaged in buying and selling businesses rather than in producing items by using local materials. During this period Sri Lanka had been importing numerous kinds of ready-made items and our local industries collapsed.
Producers became businessmen considering not only the then society but also in today's society, where most people are merchants and there is a small percentage of people engaged in production. Producers are capable and know the efficacy of the society. The producer is subtle to know the value of the educated people.
As tradesmen are the rich people in society, education became less important. Starting a business is an easier way of becoming rich than obtaining a job by studying. Traders have more money than educated people have. Yet the society came to respect businessmen more than educated middle class people. Highly educated people such as medical officers, engineers, advocates are mostly affluent people.
The middle classes due to their limited wealth are often vulnerable people. But the society cannot proceed well without them. Those who are engaged in middle class occupations are mostly trained well. For example, nurses should be trained for four years, teachers and pharmacists are trained professionally.
If the physics teacher is absent no one can put a labour worker of the school as a relief teacher. Yet the teacher is capable of working even in manual labour . When the officer of a Bank is absent a security person cannot be appointed in lieu of him. But the officer can perform the security job. That is the value of a profession. But some people do not consider the professional respect of a person. Middle class people are respected people in the society. They maintain the efficacy of the society. They are trained and do responsible jobs and we must protect the middle class which descend from far back as the feudal society.
Senaka Hettigoda
Registered Pharmacist, Galle