---
The rising menace of Dengue and the plight of the IDH Dengue Management Unit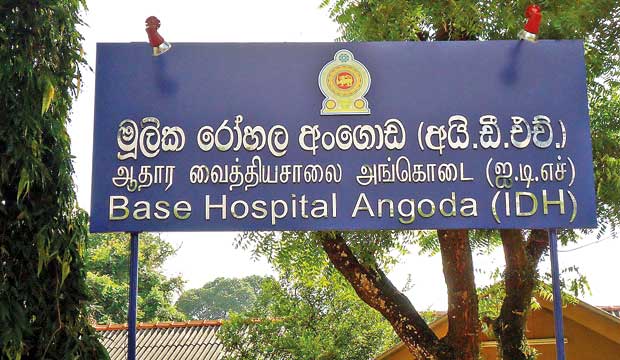 Witnessing a significant rise over the past couple of years, Dengue has become a rising menace in Sri Lanka with the eradication of mosquito breeding grounds appearing to be a losing battle under the current context. With over 30, 486 cases being reported over the past three months, Dengue has become a widespread epidemic with approximately over 41. 10 % cases being reported from the Western Province alone. Speaking to Daily Mirror, Infectious Diseases Hospital (IDH) Consultant Physician Dr. Ananda Wijewickrama explained the crisis Sri Lanka is facing with regard to Dengue fever; while explicating on the symptoms and precautionary methods the public could employ in the event someone contracts the disease. He highlighted the plight of the Dengue Management Unit of IDH,which is currently run by a shortlisted and overburdened nursing staff. He also pointed out the immediate need to absorb more nursing staff to the hospital complex.

Dr. Ananda Wijewickrama

The rising trend
"During the dry period of February and March, the number of mosquito breeding grounds is minimal due to less water collection in the environment," said Dr. Ananda Wijewickrama. He pointed out that during the monsoon season, a high number of patients were being admitted to IDH.
"Based on statistics available, a gradual increase has been evident since the last couple of years in the number of Dengue patients reported countrywide. We simply can't imagine to what extent this situation would increase by May and June. We had more than 25,000 cases on Dengue fever reported with more than fifty deaths.
"Generally, there are four types of Dengue viruses identified. Throughout the last five years, Sri Lanka has been affected mostly by Dengue virus serotype 1. To make matters worse, this trend has been gradually replaced by Dengue virus serotype 2 since mid-last year.
"Compared to last year, the number of cases reported this year has increased twofold. This year, the Colombo District had about ten thousand cases and more than sixty per cent of them were admitted to IDH. The involved number of Dengue patients daily for treatment at the Infectious Diseases Hospital is nearly 200 while the number of admissions is around 80 -100 daily," Dr. Wijewickrama said.
"We simply can't imagine to what extent this situation would increase by May and June. We had more than 25,000 cases reported on Dengue fever with more than fifty deaths"

He said despite experiencing a drought in February, Sri Lanka also experienced several episodes of rain. This is one possible trend that has given rise to the increased number of Dengue cases over the past couple of months. Moreover, he noted that the mosquito eradication programmes run throughout the country should be continued without failure. Adding that the public should also play a proactive role in eradicating Dengue breeding grounds, he said it was crucial to ensure garbage disposal was done in an intelligent manner.
"The symptoms of Dengue are mainly fever, severe head and body aches. A patient may experience loss of appetite, nausea, sore throat and mild loose motion. These symptoms observed in an individual could lead to the possible suspicion that the patient is diagnosed with Dengue. A physical test is important to ascertain if a patient is diagnosed with Dengue fever or not. Secondly, Dengue patients should not be administered any pill except Paracetamol in case they experience fever, bodyaches and pains. Pills such as Diclofenac,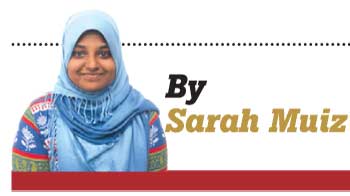 Ibuprofen and Mefenamic acid should not be given to a Dengue patient under any circumstances. If a patient is suffering from fever, we strongly recommend that they do a full blood count at the end of three days, and if the report is positive, the patient should seek immediate medical advice. In case the first blood count report is normal, a second full blood count should be taken the following day regardless of whether the patient is experiencing fever or not. Such patients need to take ample rest while ensuring that the aforementioned drugs are not consumed. Most people suffering from Dengue fever are unable to eat due to the illness. However, it is vital that fluid intakes are given to patients to keep them hydrated. King coconut water, orange and lime juice, cunji, soup and Jeevani are generally recommended for this purpose. Also, it should be noted that apple juice is not going to have any special effect on the patient. Liquids like king coconut are comparatively a lot more cost effective and efficacious on the patient than apple juice. The common complications of Dengue fever may include plasma leakage and bleeding. If the bleeding is significant, it could eventually lead to the damage of vital organs in the body," he added.

Plight of IDH Dengue Management Unit
According to Dr. Wijewickrama, Kolonnawa and Dehiwela were hotspots with the highest number for Dengue patients and Dengue breeding grounds reported during 2009, 2010 and 2011. It is in this backdrop that it was decided to initiate a separate Dengue Management Unit within the hospital. The unit was initially established with sixteen beds for each patient and as the number of patients grew, the number of beds increased to twenty.
"When we started getting more admissions for Dengue fever, we were compelled to put the patients in other wards as well. Finally, we decided to admit only the serious cases into special ward and patients who were not critical were sent to other wards. Also, a new ward built by the Army was recently added to the hospital complex to treat residential Dengue patients. It accommodates about twenty five beds. Unlike in the past, we now get too many critical cases and are compelled to accommodate two patients in each bed in the Dengue Management Unit due to lack of beds. Therefore, we currently face a serious shortage in the number of beds available for patients in addition to being short staffed," he said.

"We are facing a serious problem due to the lack of sufficient nursing staff. The hospital is therefore facing a big crisis.The Health Ministry fails to take note of these problems. Lack of nursing staff is not a problem that is confined to this hospital only. However, considering the number of patients admitted to the hospital daily, our hospital is in dire need of more nursing staff. There is a group of nearly thousand nurses waiting for new appointments from the ministry. According to the ministry, these appointments were scheduled to be given on April 9. But, the ministry has taken lenient measures and have agreed to let them officially join duty after the New Year.
"The nurses who are already employed here have been working very hard despite being overburdened. We have been trying to convince the Health Ministry about getting these new appointees to officially join our hospital before the New Year," Dr. Wijewickrama added.
In a final note, Dr. Wijewickrama noted that he expected the ministry would change its perspective on this matter and provide a favourable solution to address crisis faced by the hospital and its staff.