---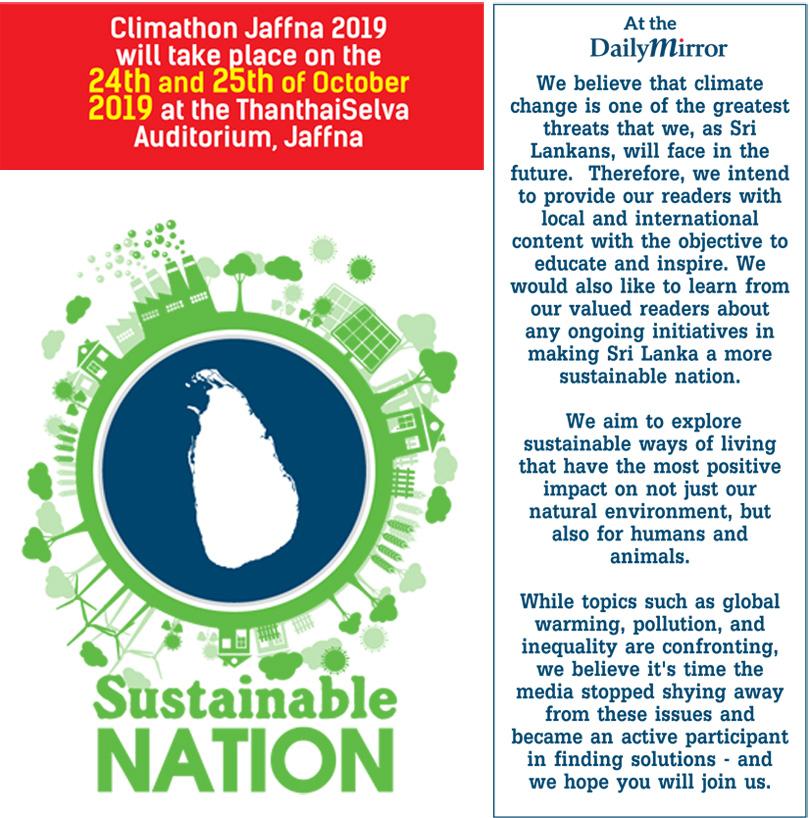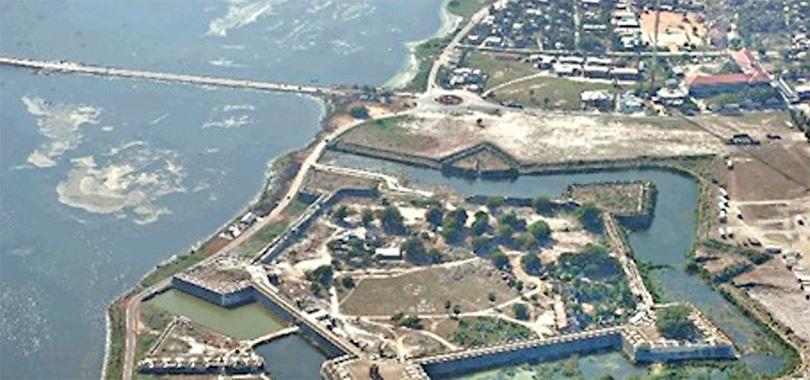 ---
Climathon is a year-round programme, with a powerful solutions-hackathon at its core. Climathon Jaffna is an initiative aimed at raising awareness about climate change as well as to seek future-oriented solutions, centred around the city of Jaffna, translating climate action solutions into tangible projects. The initiative also aims to support climate-positive businesses and start-ups as well as address local policy changes.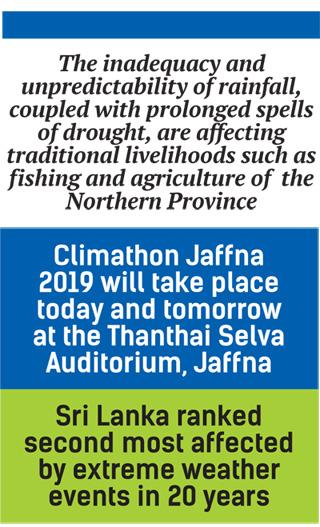 Sri Lanka has been ranked second among the countries most affected by extreme weather events in 20 years in the Global Climate Risk Index 2019.
In 2015, Sri Lanka was ranked 98th but made a swift jump to the second slot four years later, after the island suffered extensive losses, both in terms of deaths and property damage due to extreme weather events. The inadequacy and unpredictability of rainfall, coupled with prolonged spells of drought, are affecting traditional livelihoods such as fishing and agriculture of the Northern Province. The fisherfolk report northern waters no longer yield enough fish to sustain their livelihoods. The unpredictable weather and extreme weather conditions are causing repeated crop failure in a region that has already been battered by a three-decade-long war. It is a fight against the damage created by humanity which requires a new approach toward establishing a more sustainable food system for the region as well as the island as a whole.
A pre-climathon workshop was held on the 12th of October at Margosa Green, the official hospitality partner for the event. The workshop was facilitated by Professor. N. Sriskandaraja as other experts presented selected topics such as Basic Business Planning by Mr Jehan Arulaiah, Foundation for Social Change by Eng. Yogeswaran, whilst representatives from other partnering organizations - Chamber of Commerce and Industries of Yarlpannam (CCIY), Northern Chamber of IT (NCIT), Jaffna Learning Forum and Dilmah Tea also shared their valuable thoughts with participants.

The main theme of Climathon Jaffna 2019 is "Creating a Sustainable Urban Food System' whilst aiming to help the city, more resilient to climate change and help Jaffna at a local level. Creating networking opportunities for young Cleantech entrepreneurs and paving the way for them to becoming a part of a global community working together to take climate action is yet another aspect Cilmathon Jaffna 2019 will be focusing upon.