---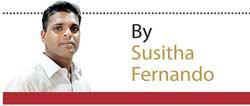 With the COVID-19 pandemic plunging the world into chaos, sections of the international media have criticized the Chinese government for allegedly covering-up the 'truth' about the dangers of the deadly virus that has already killed over 148,000people and afflicted over 2.2 million worldwide.

Amidthe global battle to save lives, a war of words has ensued on traditional as well as social media platforms like Twitter, Whatsapp and Facebook,with users trading charges both for and against China.

The Twitter battle got so heated that on April 13,Twitter suspended the Chinese Embassy'sofficial account in Sri Lanka.However the Chinese Embassy claimed there was no reason to suspend their Twitter account, and said it showed a "double standards of freedom of speech". The suspension was later lifted.

Amid this backdrop, the Associate Press (AP)published a report on April15 titled "China didn't warn public of likely pandemic for 6 key days". The AP investigative piece reported Chinese authorities were aware of the global pandemic, but played it down.

The article, among otherthings,chargedthe Chinese government's six-day delay from January 14 to 20in revealing the dangers of the virus in Wuhan - the initial epicentre - led to it infecting over 3000 people in China, and then spreading the world over.

The American-based wire service also charged, "China's rigid controls on information, bureaucratic hurdles and a reluctance to send bad news up the chain of command muffled early warnings". It added, "The punishment of eight doctors (who warned about the oncoming disaster) for "rumor-mongering," broadcast on national television on Jan. 2, sent a chill through the city's hospitals".

The AP report stated, "Doctors and nurses in Wuhan told Chinese media there were plenty of signs that the coronavirus could be transmitted between people as early as late December. But officials obstructed medical staff who tried to report such cases and they punished doctors for warning about the disease".

In this backdrop Daily Mirror spoke to experts on social, political and media matters, on the charges levelled against China by the international media.

"China cannot be forgiven for not informing the world"
- Gamini Viyangoda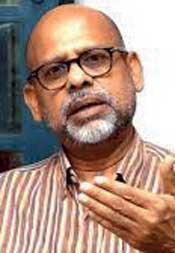 Activist and writer GaminiViyangoda said it was clear the Chinese government knew about the virus, but it did not alert the world.

"We are not sure about the how exactly the virus emerged. Whether it emerged as a biological weapon or any other way. But one thing is very clear.The Chinese authorities knew about this. Once they knew about it, the Chinese authorities had a responsibility to inform the World Health Organisation (WHO) and other stakeholders. But they didn't do that. It is very clear that Chinese authorities delayed to inform the world," Viyangoda argued."We can suspect that either they did not know the gravity of it, orwhile knowing it well, theyexecuted a calculated strategy."

"The second, and most unforgivable thing is that therehad been a number of viruses earlier.As a responsible government it could have informed the relevant stakeholders. For whatever reason, deliberately or for economic reasons, theChinese government did not reveal the truth.The country is culpable for that, and it might take a few more months for us to know more details about this. But what we can now say is that the Chinese government acted in an irresponsible manner and it hid the real information. There are enough and more evidence for that. This is unforgivable," he added.

Viyangodanoted that censorship was a feature of communist governments. "But China is not just a communist country like Cuba. It is a leader of the world market system that deals in the capitalist world system. So this goes beyond ordinary censorship. This is calculated plan," he said.

"Wuhan and Italy's Lombardi had strong connections. There were hundreds of thousands of Chinese nationals from Wuhan working in Lombardi, andthey went to China for the New Year and returned to Italy. At this time China knew about this epidemic, but it did not stop Chinese workers from Wuhan returning to Lombardi. They should have stopped them.Or atleast they should have informed the Italian government. But they didn't do anything. There are a series of events to suspect that China deliberately allowed the virus to be spread out of its territory.
After conventional warfare there were threats of nuclear war. We spoke against nuclear proliferation.But hereafter we have to speak out against biologicalweaponry," Viyangoda said.

"Never too late to ask key 'What If' questions about China's virus"
– Nalaka Gunawardene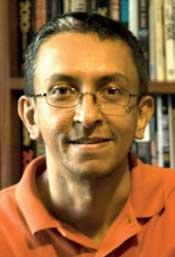 Media analyst and science writer NalakaGunawardenesaid the cost of inaction – for whatever reasons – can be far worse. "What could - and should - the Chinese authorities have done differently to contain COVID-19 early on at its point of origin in Wuhan? Exploring this question can bring out vital lessons that can help sharpen disease surveillance and response strategies in the future," Gunawardene said.

"The challenge with any disaster early warning is to make the best possible decisions quickly by using imperfect information. With many lives and livelihoods at stake, there is pressure on officials and politicians to get it right. False alarms can be costly. But the cost of inaction – for whatever reasons – can be far worse," he added.

"We now know that China ignored these basics of disease control. Scenario simulations done recently at the University of Southampton in the UK - and published in a medical journal on 13 March 2020 - show that if the interventions – such as social distancing, mask wearing and travel restrictions – had been introduced a week earlier, 66% fewer Chinese people would have been infected. And initiating them three weeks earlier could have reduced cases by as much as 95%.For reasons only known to the Chinese Community Party, that didn't happen. Were they anxious to avoid 'crying wolf'? Or were the reasons more political?" he asked.

"Now investigations by AP confirm how the Chinese government squandered almost a week of precious intervention time, from the time they internally agreed on January 13 that a new coronavirus outbreak was underway, to the first public warning on January 20, followed by interventions," he said, adding that it was only after COVID-19 cases were detected in Thailand and South Korea that China publicly acknowledged its epidemic. "By then thousands of unsuspecting Chinese citizens had been exposed to the virus. What kind of government knowingly lets its citizens be so endangered?" he asked. "If China were an open society, the early case reports would have been discussed by patients and doctors and drawn public attention."

Gunawardene noted that Reporters Without Borders (RSF) had argued, "without the control and censorship imposed by the authorities, the Chinese media would have informed the public much earlier of the seriousness of the epidemic", adding this could have saved thousands of lives and avoided the global pandemic.
According to Gunawardene, RSF has come up with several scenarios. They are:

If the authorities had not hidden from the media the existence of an epidemic outbreak linked to the very popular Huanan fish market, the public would have stopped visiting this place long before its official closure on January 1.
If the press and social media had been able to freely relay the information disclosed by whistle-blowers on December 30, the Chinese public would have realised the danger and put pressure on the authorities to take measures to contain the virus. (In reality, a group of 8 doctors who sounded the alarm about a "SARS-like coronavirus" were arrested by Wuhan police on January 3 for circulating "false rumours".)

If there was no pervasive censorship in China, their own social network WeChat (with a billion active users), could have enabled journalists to share early reports and precautions contributing to better compliance with the advice recommended by the health authorities.

"RSF has analysed some more 'what if' scenarios, but you get the idea," Gunawardene said."An open society and free media would have allowed public health professionals and journalists to connect the dots on their own – and also exerted pressure on political leaders to respond. Alas, China is an authoritarian state and a closed society."
He said China's denial and inaction closed all early intervention windows. "There is ample justification for global anger about these deliberately missed opportunities. This anger is bubbling up in social media platforms like Facebook, Twitter and YouTube where hashtags like #ChinaLiedPeopleDied have been trending," Gunawardene noted.

"Technocracies controlled COVID-19 better than democracies"
- Prof. Siri Hettige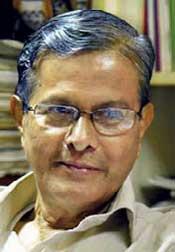 Senior academic and social scientist Prof. Siri Hettigesaid the more technocratic countries had controlled COVID-19 better than countries with great democracies. "There are two issues here.One is medical. This is a new virus, and according to experts it is more contagious than others. It is far more dangerous and can spread more rapidly.The other issue is political. Nothing is apolitical. We are living in a politicized environment," he said.

He said China could not be changed into a multi-party accountable system just because there is a pandemic. "It is a threat to their people and their system, and they have to take it seriously. Actually they took it seriously and they contained it.You can see how the political factor worked in Europe and in East Asia. East Asia has no five-star democracies.But they are technocractic states. They have science, and they don't believe in nonsense," Prof.Hettige said.

"They don't play around with real-life issues. Sickness has to be handled in a certain way. East Asia survived because of the technocractic nature of the state. And also the economic capacity. Like 40 years ago, none of these countries are poor any more. They are industrially developed and have research institutions. If not it would be a different story in East Asia, including China," he noted.
---
"We don't respond to fake news"- Chinese Embassy
When contacted for their stance on the AP story,the Chief of Political section of the Chinese Embassy in Sri Lanka, Luo Chong, initially said the "Embassy would not respond to fake news". However he later said the response of China was in its official Twitter account.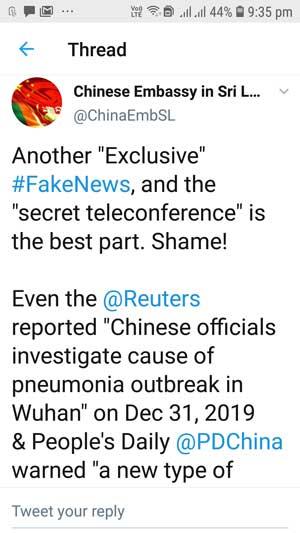 The response is as follows:
Another "Exclusive" #FakeNews, and the "secret teleconference" is the best part. Shame!
Even the @Reuters reported "Chinese officials investigate cause of pneumonia outbreak in Wuhan" on Dec 31, 2019
& People's Daily @PDChina warned "a new type of #coronavirus on Jan 9, 2020
https://t.co/Pke2xGmYuL
When the #coronavirus first reported in Wuhan, it was a completely unknown virus and took scientists some time to do the research and the governments in different levels to make decisions accordingly. On Jan 12, China shared with WHO and the world the Genome Sequence of the virus