---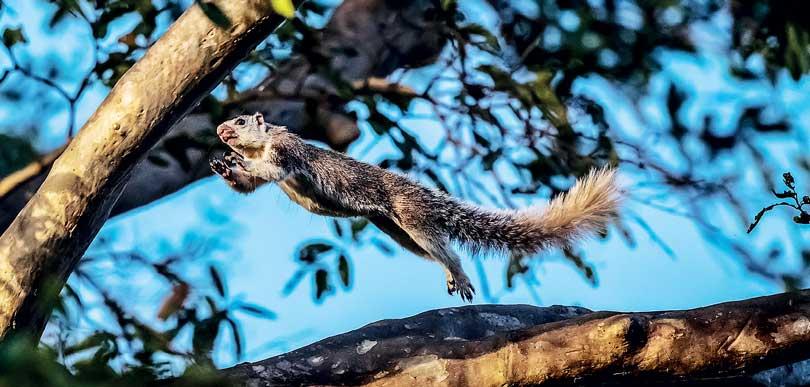 Jagath Dhammika Kalupahana
But most of the entries showed strengths and a depth beyond old-fashioned pictorialism
Photographers are ubiquitous, but exhibitions are rare

To mark their 25th anniversary, the Institute of Sri Lankan Photographers (ISLP) held an islandwide photography competition, and the works of award winners were exhibited at the Lionel Wendt from May 4-5. The ISLP was founded in 1994 by a group of professionals – Felix J. Perera, Priam Kasthuriratna, M. De s. Jayasinghe, L. E. Samararatna, Marius Perera, Panduka de Silva, N. R. Abeysinghe, D. G. Somapala and Vajira Wickramage.

On display were photographs, both black and white and in colour, in several categories – student (open colour, open monochrome), Nature, Wild Life and Landscape, the Open Category (open colour, open monochrome), Wedding and Photojournalism.

Photographers are ubiquitous, but exhibitions are rare. Photography is a subject that is discussed verbally rather than in print in this country. It is commented on rather than discussed in social media such as Facebook, and the comments are rarely of a depth to benefit photographers.

Hence, the quality displayed by these exhibits – not just technical virtuosity, but approach and treatment of subject matter, psychological insight, mood, and the photographers' understanding of spatial relationships and their arrangements in the final composition – all these show that Sri Lankan photography has matured and progressed artistically over the past several decades, which has not always been the case in other spheres of artistic activity.

Not every entry signposts this progress. Some go back to the purely pictorial values which our pioneers focused on. But most of the entries showed strengths and a depth beyond old-fashioned pictorialism can offer, and recall the avant-garde European photography of the 1930s to 60s in their search for unusual pictorial spaces as compositional devices.
G. M. Lakmal's 'Waiting', with the camera looking down vertically on three people seated on the edge of a broad grid of a pavement is a good example of the above. This off centre black and white composition recalls the work of Hungarian Andre Moholy Nagy. Nethmini Wanigasuriya's untitled portrait of a two young women and two children waiting at a bus stand has an even more stark division of pictorial space suggestive of the gloom of waiting at unfamiliar, even hostile spaces. The space is divided into light and dark in thirds, with the women's gaze drawn through the dark space out of the picture.

Pictorial drama

Seneviratne Dharmavijaya's black and white 'Memories' attempts pictorial drama with an older woman touching (or explaining) a large portrait of a younger woman who is looking resolutely out of the pictorial space. Lakshan Mapa's 'Tiredness' portrays a fisherman in close up. At first glance, he looks like a fugitive warrior who is hunted rather than victorious, with his drawn in gaze suggesting danger and fatigue, and the net slung over his shoulders with its tiny silvery fish looks like plates of armour from a distance.

Akila L. Samaratunga's 'Path to Green' with its dark green and gradated brown to black colour has the haunted ambiance of an Irving Penn portrait. Lakshan Mapa's 'At Work' in black and white showing the cut out like interior of a working class café has the nostalgic appeal of a 1960s film shot, and Athula Ranaraja's 'Team Work' showing several men repairing the roof of a building while two standing figures and a bicycle occupy their own world below is another interesting photograph in the same vein.

Nayanthara Perera's 'Pilgrim' with its pictorial space diagonally divided by a broad flight of stone steps looks like a traditional composition at first. A closer look will reveal a lifesize female dwarf figure smiling slyly at the young woman climbing the steps. Both figures are pictorially off centre. The sculpture seems to be mocking the human, adding an insight and depth to this photograph.

Nishantha Mallawarachchi's 'Fisherfolk' owes something to digital colour manipulation, but the result is closer to a post-impressionist painting than a photograph. His second entry titled 'domestic Help' is similarly transformed from what would have been an ordinary side-lit portrait of a young girl inside a kitchen to an enigmatic picture with an eerie glow.
Photojournalism is dominated almost exclusively by sports. While some of these show breathtaking action (bicycle races, motocross), one can only wonder at what happened to other areas of photojournalism – news, picture story, fashion etc. Wildlife is another very popular and highly competitive category and the top prize went to Jagath Dhammika Kalupahana's 'Pimma.'

Wild life has always been a very popular category and there are many pleasing entries, including excellent macro photographs. A few of the entries in the highly commercialised wedding photography sector shows that the creative photographer can rise above the nondescript mass, such as Upul Nishantha Rodrigo's black and white 'Good Bye Loku Baby' which shows in deep focus a group of three at a dressing table at the far end of the room while an onlooker standing right next to the photographer's vantage point at the door. Vidushanka Rajapaksha's untitled low angle colour portrait of a bride standing inside an ancient stone bell tower, with its glowing centre bordered by the dark stone masonry, is another excellent creative effort in this sphere.
His second entry titled 'domestic Help' is similarly transformed from what would have been an ordinary side-lit portrait of a young girl inside a kitchen to an enigmatic picture with an eerie glow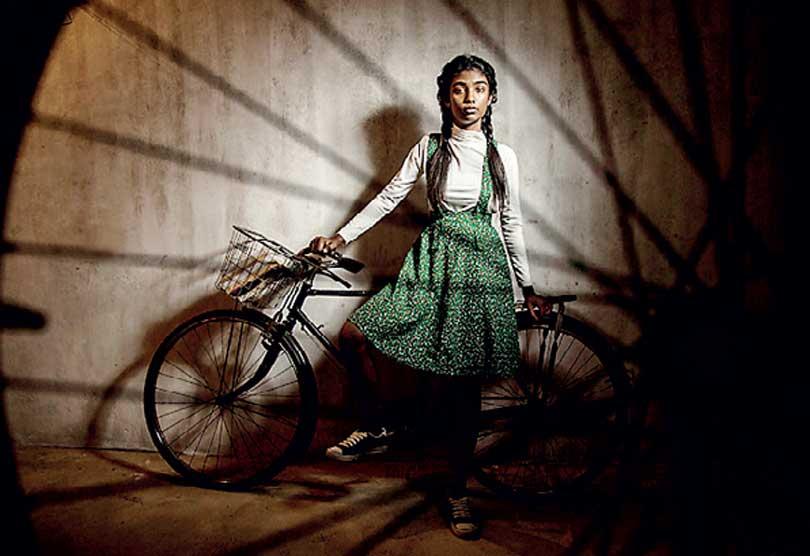 Akila L. Samarathunga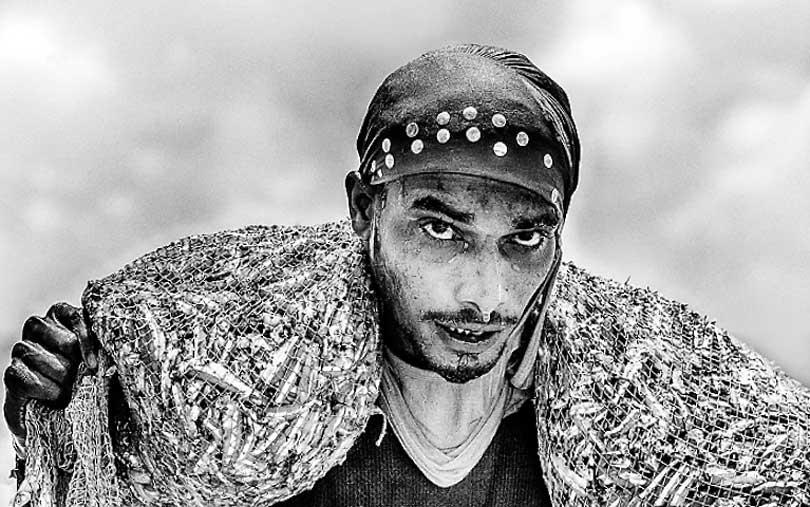 Lakshan Mapa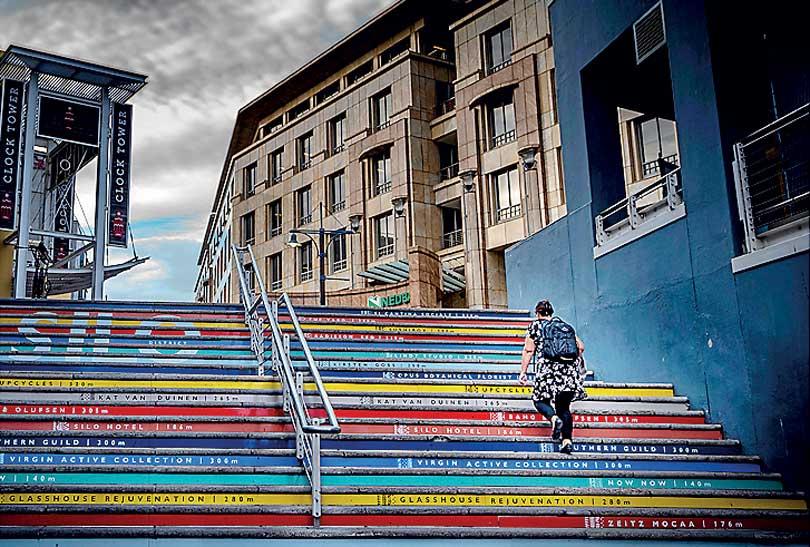 Shermila Jayasinghe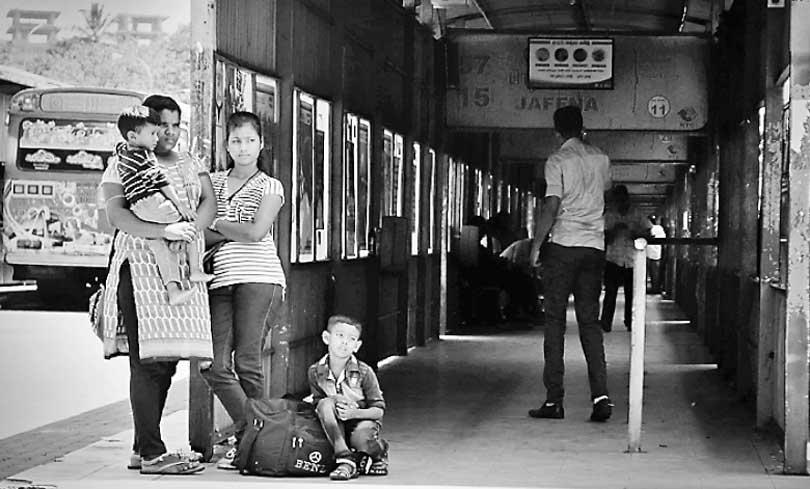 Kithmini Wanigasuriya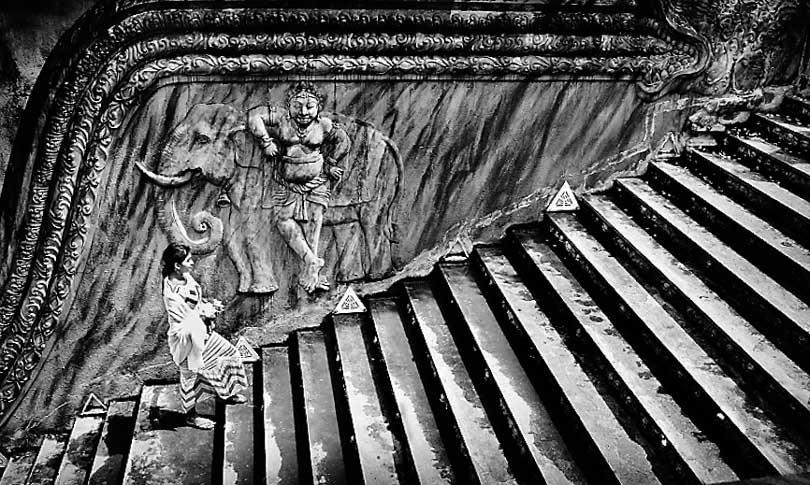 Nayantara Perera