---
There could be a second wave of a much higher magnitude if the community spread starts. This is possible with easing of restrictions in high risk areas and if we behave irresponsibly
We can expect zero number of cases only when the global pandemic is well controlled which would take several months
It is always a big challenge for a country like ours as we are not in a position to keep our ports closed for a long period of time
Our isolation strategy has been effective as we have opted for institutional isolation in quarantine camps for certain communities
Viruses tend to change their genetic composition for their survival.
The virus that causes COVID-19 belongs to the same family of SARS and MARS which caused these 2 epidemics
COVID-19 virus is much more virulent which means it can spread rapidly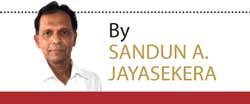 'The Daily Mirror spoke to the Consultant Physician Dr. Eranga Narangoda of the National Institute of Infectious Diseases (NIID) Angoda, the premier Infectious Diseases Hospital in the country, to discuss COVID-19 pandemic. The excerpts:
Q Do you think Sri Lanka has passed the peak situation of COVID-19 pandemic by now?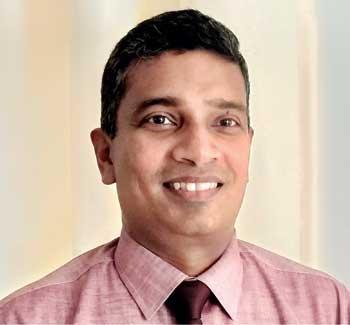 I don't think so. There was a small peak situation last week with the detection of many cases within the security forces and in some densely populated areas in Colombo. That seems to have eased a bit at the moment, but there could be a second wave of a much higher magnitude, if the community spread begins. This could be possible with easing of restrictions in high risk areas and if the people behave irresponsibly.

Q Is it possible for a country to eradicate a pandemic fully and if so when Sri Lanka could bring the number of COVID-19 victims to a zero?

It is always a big challenge for a country like ours, as we are not in a position to keep our ports closed for a long period of time. In my opinion, we can expect zero number of cases only when the global pandemic is well controlled, which would take several months.

QHow do you see the success of Sri Lanka in controlling this deadly viral infection while many other countries - including those rich and powerful and with highly advanced technology and health systems – experience thousands of casualties and hundreds of thousands have become infected?

We have been quite successful so far in controlling the infection, thanks to our healthcare system and the involvement of our security forces. We have an intensive contact-tracing system and we detect even quite a number of asymptomatic cases due to liberal testing. Our isolation strategy has been effective as we have opted for institutional isolation in quarantine camps for certain communities.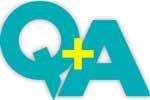 QDo our free healthcare delivery system and the National Immunization Programme (NIP) have a positive impact in tackling this unprecedented and unexpected health problem?

Of course, we have a strong preventive healthcare system which comes handy at a time like this. Some think that the BCG vaccine has a protective effect against this virus. If so, we have a very good advantage as we have immunised all our children at birth with this vaccine.

QIf you could explain briefly, how does COVID-19 spread and the symptoms after infection and what we must do to keep the virus away?

This virus spreads through droplet inhalation and direct contact. It's not an airborne disease. That means, you can get it if you come in direct contact with phlegm or saliva of an infected person. So we can avoid this by keeping our hands clean and maintaining a safer distance of one metre from an infected person. Common symptoms are fever, dry cough and sore throat. Less commonly you can get breathing difficulties, diarrohea and abnormal taste and smell.

Q How does COVID-19 affect expectant mothers and children?

We have not seen any particular complications in pregnant mothers. The virus does not seem to affect the fetus adversely. We see less number of paediatrics patients and all of them had only mild disease.

Q In the recent past, the world experienced the threat of Middle East Respiratory Syndrome (MERS) and Severe Acute Respiratory Syndrome (SARS). The COVID-19 has killed approximately 300,000 people by now in addition to four million people have been infected in the world. Is this virus more virulent than MARS or SARS ?

The virus that causes COVID-19 belongs to the same family which caused these two epidemics. COVID-19 virus is much more virulent, which means it can spread more rapidly, but the death rate is less compared to MERS and SARS.

QIt is a common factor that viral infections don't have a specific treatment. How could then COVID-19 victims get recovered?

When a virus enters our body, it produces antibodies which kill the virus. This takes some time during which patients develop symptoms and complications. We need to identify these complications early and treat them appropriately till the antibodies defeat the virus. Most of the COVID-19 patients take a few weeks to recover but they seem to recover fully without any long term complications.

QDo viral infections have a tendency to revisit after a country has recovered from the pandemic fully?

Yes, that could happen. Viruses tend to change their genetic composition for the survival. These new sub types could re-infect a person who had already immunised to the original virus. So far there have been no such evidence regarding this virus.

QMany countries are in a race to develop a vaccine for COVID-19. As far as you are aware, how long it would be before we find a vaccine to beat this deadly virus?

There are a few new vaccines in the pipeline. Even if they are effective, I don't think they will be available for commercial use until next year.

QAyurvedic doctors claim that the indigenous medical systems have the ability to treat COVID-19 effectively citing that Sri Lankans have for centuries used coriander, Banwelgeta (yellow vine) Ginger, Thippily (long pepper) Katuwelbatu (wild egg plant) etc., to cure viral infected illnesses such as cold, fever, cough and many other minor illnesses. They also used herbal steam to treat ailments. Your comments...

There is no proven treatment for viral infections so far even in other medical systems in the world. However, it is advisable to take healthy diet with organic food. Partaking foods with less sugar, less salt and less oil and fat would boost the immunity and thereby protect us from viral infections.