---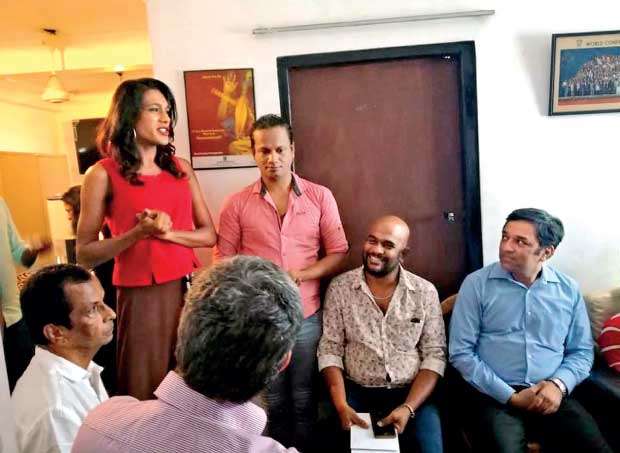 Dr Alvaro Bermejo meeting with the community
---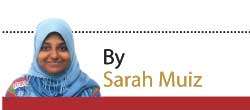 The need to prevent unsafe and illegal abortions and unwanted pregnancies, the empowerment of youth and women in particular have become hot topics that have been debated and discussed on numerous platforms to date. The Family Planning Association of Sri Lanka recently hosted a media interactive session with the Director General of International Planned Parenthood Federation (IPPF) Dr. Alvaro Bermejo to obtain a broader understanding on a number of subjects that revolves around family planning, challenges faced in empowering young women, tackling violence and harassment in day-to-today life, eliminating the threat of HIV, the issue with legalising abortion and on Government's plans on how these subjects would be approached in the future.
Dr. Bermejo has over 20 years' experience as a Senior Executive in global federations committed to working on HIV and AIDS, humanitarian issues and health policy. Moreover, the IPPF itself is an organisation that advocates sexual and reproductive health and rights for all. The IPPF works in close collaboration with the FPASL to address these issues by means of a rights based and gender - sensitive approach.
Addressing the media, Dr. Bermejo said that he felt inspired by looking at countries that have done well in family planning, including HIV prevention. While commending the Family Planning Association of Sri Lanka for its outstanding service and its role in HIV prevention as a member country of the IPPF, Dr. Bermejo said that Sri Lanka has topped the list in its region as a result, noting in the meantime that Sri Lanka is also the first country in the Asian region, which he has visited. According to Dr. Bermejo, the country has indicated an overall success compared to others in the region in HIV prevention along with its gradual transition into becoming an upper middle income country.
Discussions with the Government
In response to a query on what transpired between the discussions that were held with Government officials, Dr. Bermejo said that a meet-up was arranged with the Director of the National AIDS Control Programme on the challenges to reach the 90-90-90 target set internationally to be met by 2020, where ninety percent of AIDS patients living with HIV will be identified and of those identified, ninety percent would have access for treatment. The Programme will further ensure that of those who receive treatment, ninety percent would be immune so that they will not be transmitting the disease. Stating that Sri Lanka might fall short of meeting this target, he said that despite Sri Lanka facilitates good access to patients diagnosed with HIV by linking them to health care systems, the real challenge lies in its inability to reach out to those who may be diagnosed with HIV and provide them with the proper treatment. Also, many HIV patients diagnosed with the disease, are not inclined to meet a he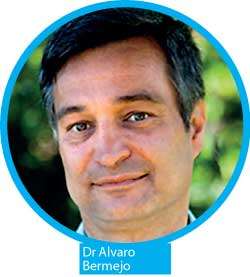 althcare provider and seek treatment. Stating that this is the gap that needs to be bridged, Dr. Bermejo stressed that the FPASL needs to reach out to key populations that are not reached in this regard.
"We are also discussing whether other technologies that are not being introduced to Sri Lanka could be helpful. For example technologies such as the HIV Self-testing would be helpful in diagnosing the disease. This is not yet available in Sri Lanka, and we were discussing what is necessary to make it available here. Steps have been taken to lower the price of this, because they are still commercially expensive," he added.
"We held discussions with the Director of Family Health Bureau about the challenges young woman who do not have access to services may have and on how we have a big cohort of young women who are about to reach reproductive age and become sexually active. We don't really know about their healthcare seeking behaviour. Will
these girls come to the clinic the way the older generation did? Perhaps not. How will they express their sexuality?
Girls and boys tend to be adopters of new technologies, they have access to phones and the internet, which provides them with new possibilities, both good and bad ones. These girls will tend in the future to self-diagnose and self-medicate; that's the reality in many countries. Adolescents are the first ones who don't want to go to the clinic and talk about having had sex and needing to test. If they can find tests available on the Internet either they have the disposable income or manage to convince someone to buy that for them on the Internet. Following a test, if they can access for example emergency contraception on the internet, that's what they will do or they will access something else. So we need to see how we adjust our services to this new reality that's already there" Dr. Bermejo said.
Currently Sri Lanka has a two-and-half-decade successful family programme and a fertility rate hovering around 2.10- 2.5%. However, according to the doctor, it is important to ensure that the rate doesn't fall much below as it may lead to problems such as an ageing population. Moreover, plans are underway to establish services in the free trade zones since these are places where young girls with disposable income are going into; where girls aged between 16 - 18 are often recruited.
Should abortion be legalized?
Acknowledging that abortions happen everywhere, Dr. Bermejo said that mothers are often compelled to make a tough decision when confronted with very difficult situations regardless of whether it is legal or illegal. "That has been the experience everywhere, but we have noticed recently that there is a clear trend observed in countries that have legalised abortion, where the numbers of abortions are coming down faster than in the countries that have not legalised it. So I think that is also an answer to those who say, if we legalise abortion there will be more abortions. That has not only proven true, but also now there is emerging evidence to indicate that in countries that have legalised abortion, the number of abortions are dropping at a rapid pace. Our view as an organisation that fights for sexual and reproductive health and rights of women is that abortion should be legalised both for the sake of the mother and her rights to control her own body.
It is not an easy debate. However, I think that it is best discussed by Sri Lankans who know this reality and it was also confirmed to me that this debate is happening at
the highest level with the President. I think that it is to be welcomed. I hope that there can be a healthy debate; one that is reasonable that doesn't go into myths. This is about the healthcare of women and to lower the level of maternal mortality that Sri Lanka has. It is also clear that those that are dying are a group of women involved in unsafe abortions. There is a big percentage of mothers who are dying though this is totally preventable. Safe and legal abortion is a much lower risk than pregnancy. So they need not to die," Dr. Bermejo said.
The Programme will further ensure that of those who receive treatment, ninety percent would be immune so that they will not be transmitting the disease
Tackling gender based violence and sexual abuse
Responding to a question on how the IPPF tackles and voices out against sexual abuse and gender based violence, Dr. Bermejo said that the organisation has a number of programmes under its wing committed to address this issue. Initiatives are in place to ensure that the healthcare sector would take a better approach in identifying such victims, help and treat them.
"Awareness has to start from adolescents when masculinity is defined, when gender norms are integrated in one. That's why I am convinced that we need sexuality education at a younger age and be able to address the issues which are not so much about sex, but about relationships, gender, masculinity and on how we relate to each other. That needs to starts much earlier. And it needs to have a strong curricula. That's where IPPF is outing its effort and again it's a bit similar to abortion; it's one of those issues that is controversial these days. How we should approach the subject in a way that is appropriate to the age is quite a problem. And I think we need to have more debate and debate in that sense is healthy. But I'm equally convinced that keeping young people in the dark and ignorance in the current environment is the worst possible thing we could do" he added.
Long-term goals of the IPPF
The long-term goals of the IPPF are focused on creating a world where governments of respective countries will be engaged in promoting and respecting reproductive rights. The IPPF aims to create an environment where young people will have the opportunity to grow in a safe and secure place without being vulnerable targets of sexual harassment. It will also help to build a safe environment, which connects everyone to services while continuing to build the capacity of countries including the FPASL. These are the four major objectives outlined in IPPF's strategic framework to be achieved by 2022.
"For sure, co-operation and knowledge-sharing are crucial. Our greatest comparative advantage is that we are a federation of national organisations, but in order for them to benefit as being part of that federation, we really need to get much better at the way in which we support each other, share knowledge and technical development" Dr. Bermejo added in his conclusive remarks.