---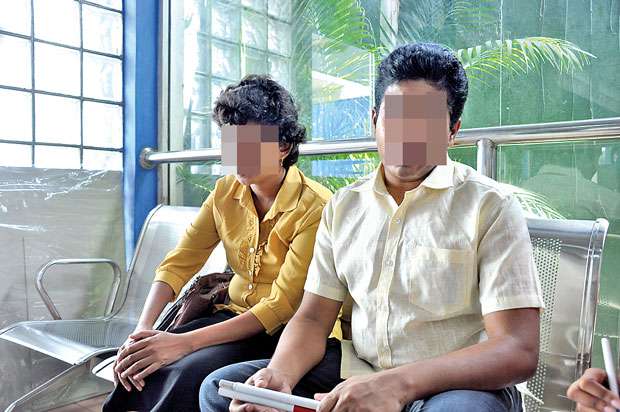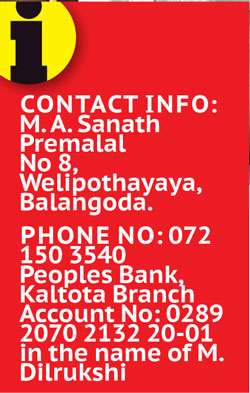 M. A. Sanath Premalal is from Welipothayaya, Balangoda. At the age of 16 an unfortunate sporting accident changed his life forever. The accident cost him his sight and a life full of possibilities. Premalal's family was hopeful that he would be able to regain his sight one day. However doctors eventually revealed that Premalal's vision could not be restored.

The young man accepted his fate and confronted obstacles that lay ahead of him, despite his disability. Today, 42-year-old Premalal is married to Menaka Dilrukshi, who is also visually impaired. As a newborn of two months, infant Menaka had suffered severe pressure in her eyes, which damaged her optic nerves. The result was blindness and a lifetime of attempts to restore her vision. This dauntless young woman not only takes care of herself but also tends to her husband. Together they engage in various means to make a living, which include crafting and vending handmade items such as pillow cases.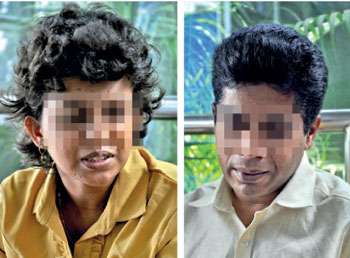 Continuous treatment since childhood, a reputed doctor at the National Eye Hospital was able to restore Menaka's vision partially. A successful surgery ensured that Menaka is now able to guide herself better. However post-surgery care does not permit exposure to sunlight or straining her eyes and therefore prevents Menaka from engaging in any means of employment.

For follow up treatment after the surgery, Menaka and her husband visit the National Eye Hospital every month from Balangoda and often have to find overnight lodging on some occasions. With only a Samurdhi allowance and a disability allowance of Rs.3,000, Menaka and Premalal are struggling to make ends meet. The couple request assistance in cash or kind from kind donors who are willing to ease their burden.
Pic by Nisal Baduge