---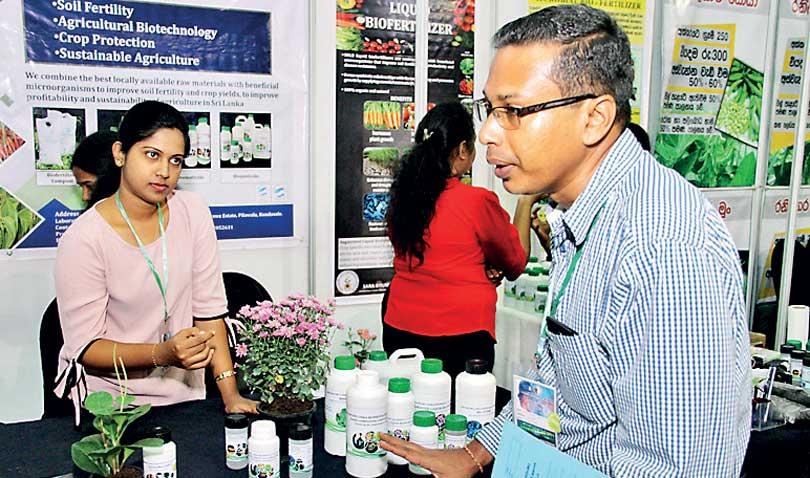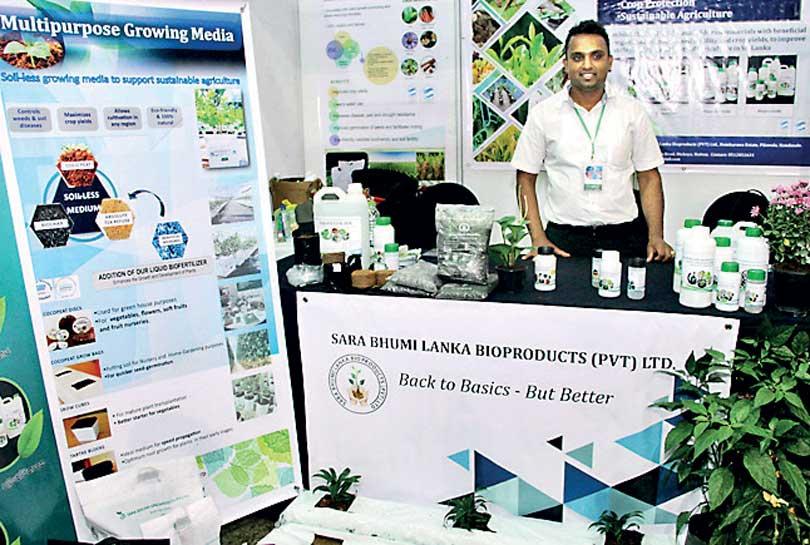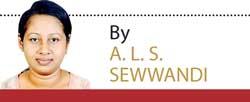 We all know that Sri Lanka is an agricultural country that has a rich agricultural history dating back over 2500 years. While agriculture contributes to 47.6% of Gross Domestic Product (GDP), it forms the most important sector of Sri Lanka's economy since 95% of the domestic requirement of rice, our staple food, is grown here.

Historically, Sri Lanka was a fertile tropical land with the potential to cultivate a variety of crops. In the past there was an exemplary inter-connection between nature and human life, with sustainable and organic agricultural practices adopted by ancient Sri Lankans. But with time things changed, and globalization led to human and animal power being replaced by mechanical energy in the agricultural sector. Also chemical substitutes were used in cultivation to control pests and add nutrients instead of biological or natural commodities due to their inexpensive, quick and easy-to-handle nature. In the last five decades the rice sector grew rapidly, reaching its highest ever output of 2.9 million metric tons in 1999 due to the modernization of agriculture. However, the incorrect and inadequate implantation of these new tools have been spoiling the environment and creating adverse health and economic problems, as well as destroying and polluting nature.

Recently, most local agriculture production has been declining due to a lack of fertile land as a result of soil degradation and other social and economic problems. A major reason for the present land degradation is soil erosion caused by inadequate and inappropriate use of land for agricultural practices. Nowadays people are seeking solutions to these environmental and economic problems. Low productivity and toxicity has caused infertility problems in the soil due to the excess use of chemicals in the last few decades.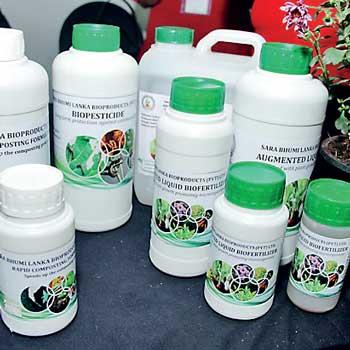 The Shilpasena Exhibition had a stall that was introducing some environment-friendly non-toxic biological products namely: bio-fertilizer compost, liquid bio-fertilizer, bio-pesticides, bio-nematicides and grow bags. These products can be used to address agricultural problems such as proper pest management without using toxic materials, soil fertility, and to make agricultural lands sustainable with high productivity. These products could be capable of reducing the use of chemicals in agricultural practices by 100%. These products are 100% environmentally friendly organic products with a minimum amount of sand content, manufactured with plant-based ingredients. These products have been introduced to the local market after extensive testing and research in the Dambarawa Estate in Kandy in collaboration with the Gannoruwa Agriculture Research Centre.
Local agri production has been declining due to lack of fertile land as a result of soil degradation and other social and economic problems. The major reason for this is soil erosion caused by inadequate and inappropriate use of land for agricultural practices

1. Bio-fertilizer Compost

This product is crop specific since different types of crops need various soil pH values and nutrient compositions. Therefore, they have developed this product for Tea, coconut, vegetable and fruits, Cinnamon and other spices such as pepper and vanilla. Agrapatana and Kelani Valley Estates are their main recent customers for this crop specific 100% plant based fertilizer. This compost prepared by using Absolute Tea Refuse (ATR) taken from tea factories, Biochar from burned paddy husk and nitrogen rich green manure such as Gliricidia, Cllinandra etc. while they have prepared a beneficial microbial formulation by isolating > 17 nitrogen fixing microorganisms namely Bacillus spp, Pseudomonas spp, Trichomonas spp bacteria and fungus spp respectively from our natural soil in order to metabolize nutrients in soil which are not available in bio-form. These microorganisms help to convert these ions to form of bio available (water soluble) in order to facilitate the absorption of nutrients from soil by plant. Other than that these microorganisms help to improve the health of the plant's root system, control undesirable microorganisms who can adversely affect plant growth and spread diseases, improve soil structure.
---
Nutrient composition

Nitrogen – 2.0% – 3.5 %
Organic Carbon- 25.0 %- 25.0%
Phosphorus – 0.5 % - 1.0%
Potassium – 0.2%- 0.6%
Other macro and micro nutrients

Benefits of bio fertilizer compost

1. Improve crop yield
2. Decrease the water usage since this fertilizer increases water holding capacity
3. Increase resistance to diseases, pests and drought
4. Improves seeds germination
5. Reduces the use of conventional fertilizer
6. Eco-friendly, restores biodiversity and soil fertility

Specific benefits in different types of crop specific bio fertilizer

1. Bio fertilizer Compost for Tea
■ Enhance the yield by supplying essential nutrients such as N, P, K
■ Improve soil fertility
■ Increase disease and pest resistance
2. Bio fertilizer Compost for Coconut
■ Enhance coconut yield through microbes involved in potassium solubilization
■ Provide resistance to stress and drought
3. Bio fertilizer Compost for Vegetables and fruits
■ Helps to grow larger and enhance yield
■ Protect from plant and soil diseases
4. Bio fertilizer Compost for Cinnamon and other spices
■ Increase thickness of the cinnamon bark
■ Enhance inherent fragrance, flavour and colour of cinnamon, pepper and vanilla
---
2. Liquid bio fertilizer

Other than solid form of bio fertilizer Compost, they have prepared liquid bio fertilizer with beneficial micro-organisms that improves soil fertility, crop productivity and disease resistance. This product can be applied for tea, root crop, leafy crops, vegetables, fruits, rice, flowering plants and spices.
---
When liquid bio fertilizer is applied to plant or soil it;

1. Increase the phosphorus uptake by plant
2. Fix nitrogen
3. Solubilize potassium
4. Promote plant growth
5. Reduce plant stress during transportation
---
Moreover, Sara Bhumi Lanka (PVT) Ltd; has developed bio-pesticides and bio-nematicides to control pest by targeting specific micro-organisms such as bacteria and fungus.

3. Bio pesticides

Bio pesticides are used to target specific pest control method and mainly target caterpillars, Mealy bugs, mites, white flies and termites. Product is designed to work at each stages of pests' life cycle and without any collateral damage of plants while it affects only surfaces sprayed and eaten by targeted pests since these micro-organisms stop digestion process of pests by secreting enzymes. Before releasing this product to market, they have done comprehensive research studies collaborating with Gannoruwa Agriculture Research Centre and they have discovered that within 72 hours> 67% of mortality were occurred in pest with this bio pesticides. In addition to that, research trials have indicated successful control of Fall Army Worm (FAW).

4. Bionematicide

This product protects the root system of plant from harmful nematodes, provide long term protection and do not harm on beneficial microbes and insects in soil.

Furthermore, Sara Bhumi Lanka has introduced grow bags withnew growing media which can be used as substitute for soil in limited space and which is prepared by using coco peat, bio char and absolute tea refuse.

In conclusion, these kind of pure bio based products are assets for us as it preserves our health, life as well as our environment for sustainable use since it replace chemicals and toxic substances which are produced artificially with lots of hazards. Because, our country is an agricultural country which has long term cultivation history with traditional environmental cultivation system. Therefore, we have to save our nature for future generations by consuming our natural resources in correct and ethical way.

The individuals involved in the development of the product are as follows;

Richard Bahar - Managing Director
Dr. Lanka Undugoda, senior lecturer, University of Sri Jayewardenepura
Ilma Imtiaz - Consultant microbiologist
Kaushalya Hennayake - Consultant microbiologist
M. H. M. Nisansala Mapa - Consultant microbiologist
Thakshila Kodithuwakku - Consultant microbiologist
Chathuranga Wijegunawardane
Udaya Dissanayake
Migara Meegaskumbura
Other employees are engaged at the Hatton-Dickoya site.