---

The police believe these nefarious activities are linked to a drug ring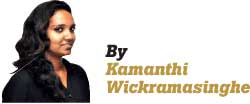 Three-wheelers -better known as tuk tuks-are an easy mode of travel around the city. As much as we think that they would make our lives easier, there have been instances when people had to think twice before using this mode of transport. While commuters have to worry about locked meters and even experience harassment during certain instances, several organised groups are engaging in a scam to make easy money.
While speculation is rife as to why they are engaging in such notorious acts, the Daily Mirror sheds light on the current situation and how passengers could be more cautious when commuting in tuk tuks.
Incidents reported on social media
Several of these scams were reported on social media and were brought to the notice of the Narahenpita Police. It was revealed that two brothers, Sajindu Anuradha Tillekeratne and Subash Anuradha Tillekeratne from Piliyandala and Pepiliyana are involved in the scam. According to the reports of victims' they threaten and demand money as compensation, especially from female motorists, claiming that they have accidentally damaged their side mirrors. The Daily Mirror asked a few victims to share their experiences with us.
This is *Nishadi's experience:
"I was driving down Jawatta Road towards Bauddhaloka Mawatha around 6pm (I was to pick up a friend from Bates at 6.15pm to go for our University Re-Union). Just past the Italian Embassy there was a three-wheel guy driving in the middle of the lane, so I honked (a little aggressively as I was running late) and after a little more honking he moved and let me pass. However as I was passing him I realized that he was a little too close to my vehicle, but not close enough to make contact. A little while later I noticed he was honking at me and flashing lights. I felt as if he was following me and at the colour light I saw him trying to get my attention, but I ignored him and turned right. Then I realized that he was still following me. Then I turned towards CR&FC (in front of Radio Ceylon) and I noticed him turning as well. As I was taking the next bend to the left he was honking and screaming at me. When I stopped, he came around the passenger side window and asked whether I didn't see or hear him. When I responded he said that I have knocked on his side mirror. But when I apologized, he said the mirror costs Rs. 5000 and if I paid half he can get it fixed and that the cops would catch him if he didn't have one. I said I don't have any money with me and then he asked me to give any amount I had in hand and he even claimed to have got injured. He tried showing me some wound near his eyebrow which was not there and he also couldn't find and there was no blood either. That's when I realized I was probably being scammed, but it was around 6.15pm and was getting pretty dark, I was late and he was standing at my window. I said I can't see your wound, but if you need help with the mirror all I can give you is Rs. 1000. Then he kept pestering me and didn't go away. He continued with the grievance of how he got hurt and complained about the mirror. I felt bad... I normally don't carry cash, but that day I had some money, so I gave him another 1000 and said that that's all I have in hand. He then thanked, blessed me and left."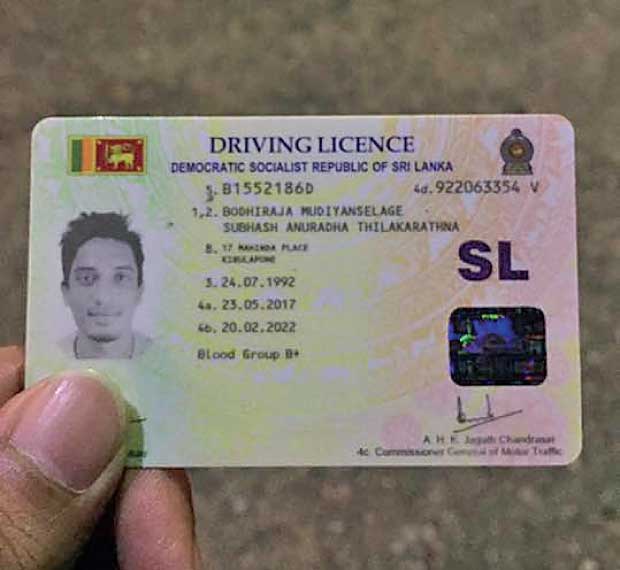 Raveen was another individual who was a victim of this scam. This is his experience:
"The incident took place about a month back. My wife and I were on our way home from work. At around 7.30pm we were on Kotte Road and there was a trishaw in front of us, driving in the middle of the road. He didn't make way for me nor the other vehicles on the road. In order to prevent holding up the trail of vehicles behind me, I overtook him with great care. As soon as we passed the vehicle, we heard the sound of an object falling behind us. Since we were careful when we overtook him, we didn't think we had anything to worry about, so we kept on driving. About three or four minutes later the trishaw was trailing behind us, honking and flashing his headlights. While doing so he lifted up a broken side mirror for us to see. Since it was quite dark, my wife thought it was a part of our vehicle, so we pulled over and stopped. The trishaw guy parked behind us, and walked up to the passenger seat window. He kept rubbing on our side mirror and mumbling something (it was only later we realised that while doing so he was actually scraping our side mirror). I got off the vehicle to check what the issue was. It was only then he said that we had knocked down his side mirror and that it would cost him Rs.1500 to get it fixed. I checked my side mirror, and it was scratched in a really odd way. However, since it was dark, he looked dodgy, and I didn't want to stir up any trouble, especially because of my wife was also in the car and didn't want to leave her alone in the vehicle, I gave him the Rs. 1500, got back and drove away."
*Name withheld under strict conditions of anonymity
If asked to go to the Police they refuse and instead bargain for money. Since the owners feel embarrassed, they have paid huge sums close to Rs. 6000. But the actual cost of a side mirror is Rs. 150
These scammers may be linked to a drug ring : Narahenpita OIC
Narahenpita Police OIC Gayan Prasanna told the Daily Mirror that the two brothers have been engaged in these scams for some time. "When we investigated in to the matter we found that they have fixed their side mirrors in such a way so that they would fall at any moment. While the usual mechanism is for its spherical lock to be fixed upwards, they have it facing downwards. So even if they come in to contact with a car, the side mirror has a tendency to brush past its surface. Then they come as close as possible with the vehicle they want to victimize and pretend to have met with an accident. Thereafter they take the side mirror in their hand and ask the people driving the vehicle to be more cautious and go on talking about the cost. If asked to go to the Police they refuse and instead bargain for money. Since the owners feel embarrassed, they have paid huge sums close to Rs. 6000. But the actual cost of a side mirror is Rs. 150."
Speaking further he said that this is part of a business and they may be linked to a drug ring. "We arrested one of the suspects by the name Subash Anuruddha Tillekaratne driving the three-wheel with number WP ABE 4844 and was bailed out after paying a cash bail of rupees two lakhs. In order to track individuals engaging in such scams we are in the process of conducting an islandwide 'line up' along with the Colombo Crime Division (CCD). Here we get the photos and fingerprints of these people and include them in a database. Then once we receive a complaint we will search for the name and track them down eventually," he said.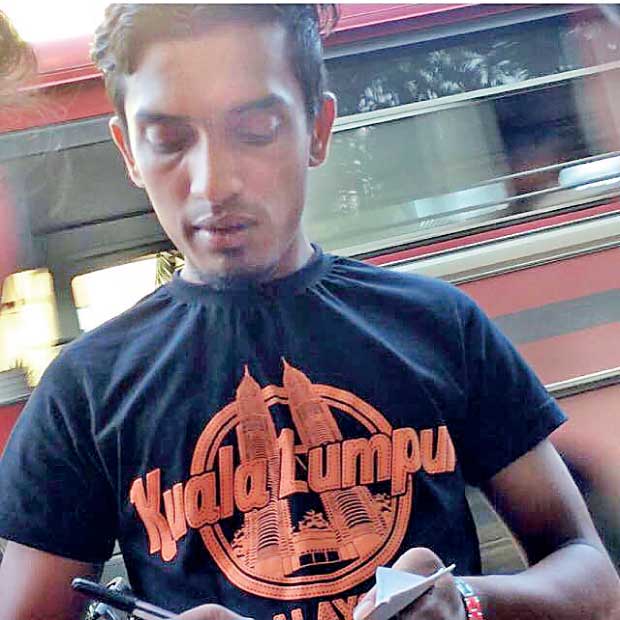 Professional tuk tuk drivers don't engage in such notorious acts : AITWOA Chairman
According to All Island Three-Wheel Owners Association (AITWOA) Chairman Sudhil Jayaruk professional three-wheel drivers don't have time to engage in such notorious acts. "They in fact don't have time to waste because they have to go on their daily rounds and earn their living. But there's a group that is involved in the drug business and they are the ones causing trouble. So they would come up with fake accidents such as those portrayed in these scams and try to earn some extra money. A side mirror for example won't cost a huge sum of money; it could be bought for Rs. 150 and the matter could be solved in that case. But the underlying issue is that these notorious individuals are ruining the profession. We in fact requested the government to identify professional three-wheel drivers and give them a licence and a proper training regarding road rules and the civil laws,"Jayaruk said.
Jayaruk further said that if he came across people involved in such scams he would definitely help the Police to nab the culprits. "The three-wheel driver has a big responsibility vested upon him when transporting passengers. Therefore scams such as these shouldn't be encouraged. But on the other hand there are instances when luxury vehicles come into contact with three-wheelers, but the drivers refuse to pay. So the poor three-wheel driver has to bear the costs. Therefore we need to look at these issues in all perspectives and derive a solution,"he added.
Pics by Waruna Wanniarachchi
---
Thoughts of three-wheel drivers
The police are conducting an islandwide 'line up' along with the (CCD)
There are instances when luxury vehicles come into contact with three-wheelers
During the past few days we saw how three-wheel drivers harassed tourists
If you come across any of these scammers, please contact the Narahenpita Police OIC on 0112-368242 or 0112-588638
T. Amarasinghe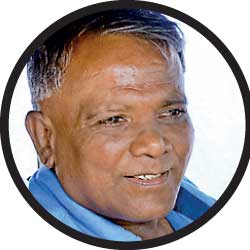 T. Amarasinghe says that so far he has never come across any passenger who has been harassed by a three-wheel driver. "There may be instances when these incidents happen, but I'm not aware of them. The blame should go to the younger generation because they sometimes think that it's easier to earn money that way. But that's very wrong. On the other hand victims of three-wheel scams should report these incidents to the police because it's only then that the law would be enforced,"opined Amarasinghe.
---
Jayantha Jayasinghe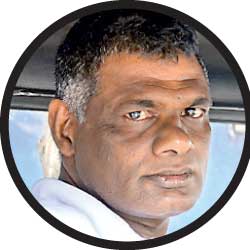 Has been a three-wheel driver for the past 12 years. He says that since they are doing a job, harassment doesn't usually happen. "We want to do this professionally and I don't think any professional three-wheel driver would harass customers. I have hardly taken a tourist on a ride for the past few months and we take extra care when we work with them because if anything goes wrong it's bad for the country. I also cannot accept the so-called scams that are going on these days because the victim should have the brains to question the three-wheel driver before paying money.
I strongly condemn such acts and would like to ask the younger generation to be more responsible,"said Jayasinghe.
---
Premadasa Mallawa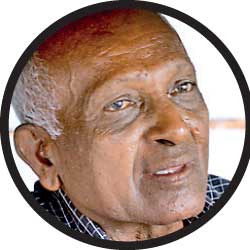 Has been in the profession for over 20 years. He said that parents buy three-wheelers for young boys as soon as they leave school. "They don't have discipline and would go on to the extent of harassing passengers and taking money. During the past few days we saw how three-wheel drivers harassed tourists. I'm not aware of the scams that are going on, but they are degrading our profession. These young boys are trying to find money the easy way, but that's not good for the rest of the three-wheel drivers."
---
Joseph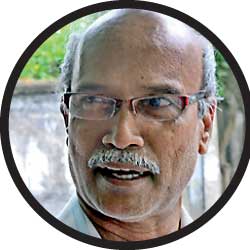 According to Joseph only an organised group would engage in such scams. "This is the same with meters as well. Sometimes their meters are working, but they would say that the meter is broken and over-charge passengers. If one comes across these people they should be reported to Police. However much we are genuine, people will view us in the same way they view these notorious individuals and it would eventually affect us,"affirmed Joseph.
---
Janaka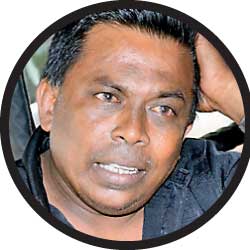 Janaka is another three-wheel driver who has recently taken to this profession. Although he too wasn't aware of the scams, he condemned them. "Those involved in the drug business have notorious ways of earning money. So these scams should also be part of their mission. Young boys become three-wheel drivers because they can't do another which demands a qualification. So they will eventually fall into the wrong hands and go to the extent of demeaning the profession,"said Janaka.
---
Gunapala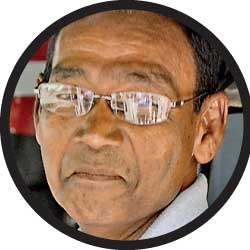 "I'm not aware of these scams", said Gunapala, another three-wheel driver who is quite new to the profession. "Once I met with an accident in Borella and the person in the vehicle gave me money and asked to fix the broken side mirror. I think the younger generation should be more cautious and disciplined because they too are doing a job," he said.
---