---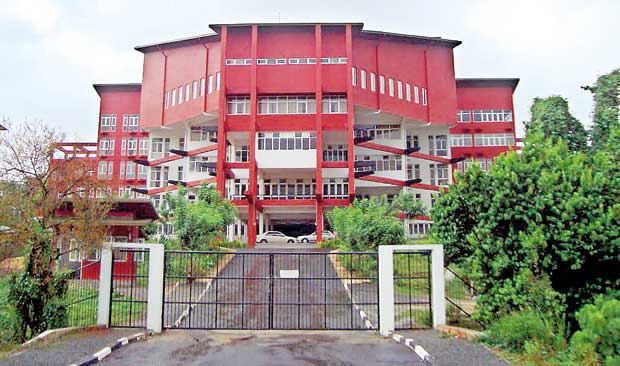 The students who have studied at SAITM medical School Malabe, pouring their hearts out to

Daily Mirror

claimed that they are facing an extremely difficult situation with the Sri Lanka Medical Council (SLMC) refusing to register them as doctors and as a result of the social stigma created by what they call false stories about the institution. Shane Halpe, who had completed his course and Shakila Dayawansa who is a fourth year students charged that the SLMC's sudden change from a positive stance to a negative was unbelievable. They said SLMC Chairman Prof. Carlo Fonseka was positive about SAITM initially. Following are excerpts of the conversation which

Daily Mirror

had with the students.
What are the main issues which the SAITM students are facing right now?
At the moment we are occupational refugees. This degree is recognized by the government. I am holding an MBBS degree but I don't have the license to practice what I have learnt. The Appeal Court had given a judgment saying SAITM students should be granted the opportunity of getting themselves registered as doctors and to allow them to practice. Although it was judged that way, the Sri Lanka Medical Council still denying SAITM students rights for registration. Internship is also part of the training. That opportunity is also not given to us. The government is clueless. The state doctors, trade union are causing trouble.
Shakila Dayawansa also expressed the following:-

I joined in 2013. This is an institution which has degree-awarding status. I actually did not have any negative ideas. My issue is somewhat similar to my colleague, Shane. They say the reason they cannot allow students to practice here is the standards. Foreign students who do 'ACT 16' get the training . They hold classes and they deny us the opportunity.

Before this institution started there was opposition for this and did you not know about the situation when you got yourself enrolled?
When we joined in 2009, there was no public opposition for it. I did London A/Levels and obtained 3 Cs. I was looking for opportunities to do medicine abroad. London A/L students do not get the opportunity in the state medical colleges. There was an agency that sent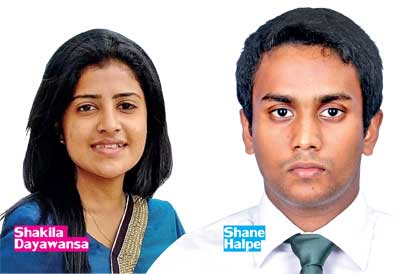 students to Bangladesh. I was about to go there. Then my parents saw these institutions and asked me whether I would like to consider SAITM, and as the result, I came here. I wanted to join this institution because this was in Sri Lanka and I would be exposed to the local health system and grow up in our culture. I thought I would get a better training. SAITM was in affiliation with a University in Russia. Therefore I thought it was fine. Earlier the plan was to study for four years here and the final year in Russia and come back to do the ACT 16 here. The SLMC suddenly came up with an idea that twin programmes would not be recognized. We were at a difficult situation with the sudden change of affairs. The SLMC advised SAITM to get the University Grants Commission (UGC) recognition and it was taken.

Are you happy with the training you had received?
The lecturers here are qualified. We received good training. We learnt under Russian professors. There were special individualized trainings. Some graduates who train in foreign countries told me that the training they had received was below par. In countries such as Bangladesh, the trainees do not get the opportunity to look at the patients who are in labour. But they are allowed to do the ACT 16 examination. This covers up the gaps in training. Those who are against us are silent about these.
Govt. is clueless; doctors and trade unions are causing trouble

Some foreign-trained graduates say the training they received was below par

We are ready to sit for a common exam along with the medical students of state universities .
Shakila:-
Yes, my parents are doctors. The main reason for coming here was that there was a lecturer here who had happened to be my mother's lecturer. So I was happy. Logically there was nothing that could go wrong. My mother says that some of the foreign graduates who formed her batch could not even check the blood pressure.

Some say that there are students here who have not passed the GCE A/Level examination?
I did not recruit the students personally. When it was told that SAITM needs UGC recognition, we were interviewed for the second time. When I came for the first batch, I was only interviewed by the SAITM officials. The UGC accepted our results. Their criteria was 3 'S's and then upgraded to 2 'C's and one 'S'. Therefore there were no students who were failed at the relevant exams.

If you were asked to sit for a govt exam such as ACT 16, would you agree to it?
Yes, if I recall the past, the SLMC came and did an inspection. We asked for exams. They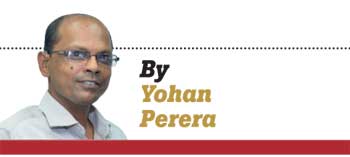 agreed and this could be done after they had passed out and registered. Then what had happened was the panel appointed by the SLMC said they could be registered and gave a list of recommendations. Three days later they changed the report, so we had to go to courts. Anyway, we are ready for any exam, at anytime and anywhere it would be conducted by an independent body.
Shakila: We are willing to sit for a common exam along with the state medical faculty students.

Did you discuss the issue with the government?
We approached the President, explained to him our story and requested him to consider us. He agreed with all what we explained and said that the situation was critical. State medical students and doctors were going against it and they asked us to campaign more vigorously to tell the general public about our side of the story. The negativity was high. Even Prof. Carlo Fonseka assured the students that he would give the recognition.



Are there students from outside Colombo at SAITM?
Yes, there are students from all sections of the society. There are students on scholarships; they are from Galle, Kandy, Ampara and so on. Rs. 550 million worth of scholarships were given, according to the authorities.

What are the options do you think you have for the future?
This is our only option. We have spent our parents' money. I don't think we regret coming here. We spent our youth, got through our exams, clinical and our attendance. Everything is taken into consideration. I have no way of going abroad. We are not financially sound. We stay positive because we are unable to do anything. We don't want to take to the streets and cause traffic jams, but we are patiently waiting till justice is meted out. We are frustrated. No possibility to get an alternative job, something that is relevant to medicine. It is a violation of human rights.
Mostly because of false rumours, we are facing difficulties. We are optimistic that the people would understand our position. We are awaiting justice to be served.
Shakila also echoed similar sentiments:-
They campaign with the banner saying the students have failed the A/Levels. If they continue to say the standards are low, let them close it or make it as a state-run institution.