---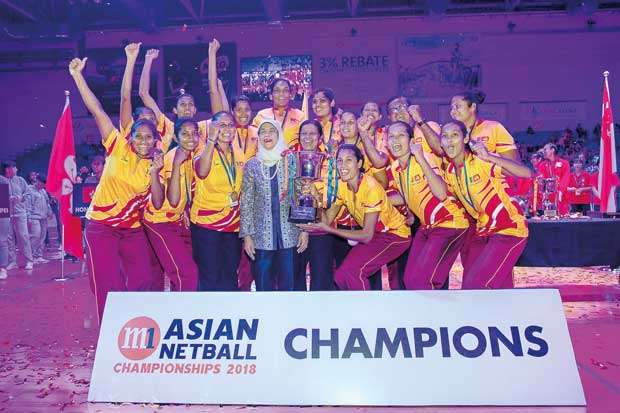 The Asain winning team, four netballers from Kandy were given a warm welcome, the day they visited the Sri Dalada Maligawa.

The netballers from Kandy schools who brought honour to the country in the Asian netball tournament are Gayani Dissanayake, Gayangali Amarawansa, Thilini Wathegedera and Suraraka Gamage, then the other Kandy product; she too is a national player Ruwani Yatigammana too joined.

Kandy's sports lovers joined and gave their home town girls a ceremony to remember, this was organized due to the efforts of the president of the Kandy Netball Association Shanthini Kongage, a Provincial Council member.

The players visited Sri Dalada Maligawa and from there they were greeted by the Central Ceylon Muslim Ladies Union at the annual sale where they were met by the members of the Union, from there they were taken to the Municipal Council Town Hall where they were received by the Mayor Kesara Senanayake and were felicitated.

Here the Netballers were with the Central Ceylon Muslim Ladies Union president Zuliah Nazeer, Zaneena Rasheed, Sherine Marikar, and the president and the secretary of the Kandy Netball Association Shantini Kongage and Kumudani Karunarthne.