---
He led the cause of plantation workers following the death of his grandfather, the late Saumiyamoorthi Thondaman
He boldly espoused the plight of plantation workers in Parliament and international forums
Sri Lanka lost a bold leader Arumugan Thondaman on May 26 this year. He had many facets of his life as a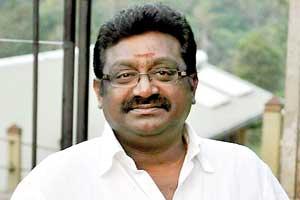 veteran trade unionist heading the powerful Ceylon Workers' Congress (CWC), Parliamentarian, Cabinet Minister and leader of Indian Community Council in Sri Lanka. The sudden demise of Arumugan Thondaman was an irreparable loss to the plantation workers who looked upon him as a 'saviour'.
He led the cause of plantation workers following the death of his grandfather, the late Saumiyamoorthi Thondaman who built up the CWC as a giant trade union which became a political party too subsequently.
He boldly espoused the plight of plantation workers in Parliament and international forums and demanded better wages, housing, education and social status. Following the successive governments initiated housing schemes for plantation workers and ensured better and quality education to the plantation children. This has resulted in the plantation workers slowly enjoying better housing facilities and their children becoming Doctors, Lawyers, Lecturers, Engineers and holding key positions in governmental and business establishments. This has brought the desired social change in the plantation community.
"He has fought for Rs. 1,000/- as daily wage to the plantation workers till his last breath. This is evidence of his desire and commitment to enhance the living standards of plantation workers"
His acumen and negotiating skills in concluding Collective Agreements between the Employers' Federation of Ceylon and the Trade Unions was thornful at times leading to work stoppages, go slow and strikes. But he would emerge as victor obtaining maximum wage increase and terms and conditions for the workers. He has fought for Rs. 1,000/- as daily wage to the plantation workers till his last breath. This is evidence of his desire and commitment to enhance the living standards of plantation workers.
He worked ceaselessly to strengthen relations among the different communities and respected all religions. He resisted strongly infiltration of terrorism in the plantation areas. His diplomacy in building a strong Indo-Sri Lanka relations is commendable. Whenever an issue relating to persons of Indian Origin arose, Thondaman would be in the forefront to resolve same. He successfully influenced and ensured that the balance persons of Indian Origin are granted Sri Lanka Citizenship by the government passing a special Legislation in 2003.
His services extended not only to plantation areas and Indian community but to villages and North East areas as well.
His last major proposal could be said to be the effort to establish a national University in Nuwara Eliya District for the benefit of the plantation children. Though he has not been able to realize all his dreams, we are confident that his son Jeevan Thondaman and nephew Senthil Thondaman will fill the vacuum.
Our sincere sympathies to all family members of late Arumugan Thondaman
K. Marimuttu
Attorney-at-Law/Former MP,
Vice President - CWC and General Secretary
Plantation Staff Congress