---

Remembering Sir Cyril de Zoysa on his 122nd birth anniversary
"I am now a free man. One's affluence is not a matter of importance. Everything is delusive. I was born without wealth. I shall pass away without wealth. My peace, my joy, my strength lies in my philosophy – in the Dhamma to which I subscribe." This is a statement Sir Cyril de Zoysa made in his twilight years. Contained within this is the truth and reality of life that every religion preaches.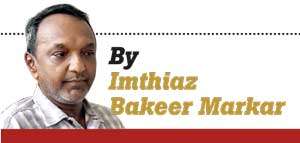 Sir Cyril de Zoysa is no more. Although he is not physically present with us, his lifestyle was such that he left behind a generous bequest of examples for us to emulate. I have not seen Sir Cyril de Zoysa in the flesh and blood, but I have seen the services he has rendered to all and sundry. Through such services, I see him. I see him also through the lives of his family members whom I know very closely. It was a close relationship that my father had with them. It is precisely because of this bond that my sisters, who were schooling at Kalutara Balika Vidyalaya and Holy Family Convent, Kalutara, stayed with Sir Cyril's sister in her home, at the outset, when they were admitted to schools in Colombo. As I write, thoughts come to mind of what my sisters said Sir Cyril's sister and how she treated them with love and care in her home at Frazer Avenue, Dehiwala.
"Sir Cyril de Zoysa is no more. Although he is not physically present with us, his lifestyle was such that he left behind a generous bequest of examples for us to emulate"

While he held the post of Chairman of the Urban Council (UC) in the 1940s, this particular sister's son, Kingsley Wickremasinghe, was later elected several times by popular vote to the chairmanship. I recall how much he wished to engage in the development of the Kalutara town and to solve the problems faced by people who were suffering from housing problems, and how much effort he spent on this matter. This was the time when I was State Minister of Housing. I believe that his desire to ease the pain of the ordinary man, his forthrightness and the discipline he evinced are qualities he imbibed from the Cyril de Zoysa ancestry.

In the 1960s during the days of my youth, I have seen Sir Cyril's brother, Advocate V. T. de Zoysa, together with Queen's Counsel A.C. Goonaratne visiting us - being in and out of our home. At this time the two of them were in charge of the management of the affairs of the UNP in the Kalutara District. In turn my father too was in and out of their homes and their office. On many such occasions I have joined my father. Carrying forward this bond to the next generation, it is a great joy that today, Ajita and Tilak de Zoysa, continue to maintain a strong bond with us. Today, these two nephews, Ajita de Zoysa, Chairman of the Kalutara Bodhi Trust and Tilak de Zoysa, the Secretary, are engaged in carrying forward effectively Sir Cyril's vision suitably adapted to meet the needs of the era. It was during a time when for centuries, the native community was deprived of many of its fundamental rights as well as a sense of self respect, that Cyril de Zoysa was born,these were times when patriotic Sri Lankan leaders were resolutely striving to save the native community from this impasse and bring them forth to the forefront. Young Cyril too followed this path, took on these responsibilities as though they were his own, and made his contribution at prime level. The Kalutara Bodhi, Kalutara Vidyalaya and Balika Vidyalaya rank among the highest symbols of his contribution.
"Today we live in an era which is in desperate need of sons in the image of Sir Cyril"

It is observed that patriotic heroes are born in different countries in different eras as though it were to help fulfil the needs of each such era. Sir Cyril de Zoysa may be deemed to be one such man of the era, born at the end of the nineteenth century in order to meet the needs of the 20th century. Born on October 26, 1896 in the Galle District and educated at St. Thomas' College, Matara, Richmond College, Galle and Royal College, Colombo, he was admitted to the Ceylon Law College and then commenced his professional career in 1921 as a lawyer in the Balapitiya Bar. Later, he moved to Kalutara where he achieved fame as a clever lawyer. There in the city of Kalutara did the golden age of his life dawn. A true son of the soil, he dedicated his life to the service of the people in the capacity of Urban Council Chairman, a member and later President of the Senate.

When he was a law student, he conducted private tuition classes. With his savings he bought a bullock cart and presented it to his father who was hitherto dependent on a hired cart to travel to his office to practice his profession as a notary. Thus, did he evince the great quality of fending for one's parents.
Never did he lose his head when he received in his lifetime many official appellations, honours, positions and a knighthood. He simply used them in the service of the Sasana, his country and the community. However many services he rendered, buildings he constructed or donations he made, never did he seek publicity by having his name carved in stone or displayed on name boards.
"He had made significant contributions towards Buddhist missionary activities"

Deeply touched by the depths to which the Sacred Bodhi Tree at Kalutara had fallen owing to neglect caused by the fact that the country had fallen into foreign hands, he gave leadership to the mission to develop the sacred place, broke through all obstacles in his way and constructed at his own cost a stand upon which devotees may place flowers, thereby making this an open place of worship. He had the Kachcheri (the Government Agent's Office), the Residency (official residence of the GA) and the premises acquired, and a Chaithya built atop the hillock, so that the sacred precincts flanked that part of the main Colombo-Galle Road, by way of an upper and lower compound with a Chaithya each on either side.
On another occasion when he was again deeply touched by the state of neglect into which sacred Buddhist premises had fallen, he removed forthwith the gold ring he wore in a finger in his right hand and made arrangements to cash it in order to renovate the place. He has made significant contributions towards Buddhist missionary activities in various countries and also played a significant role in restoration of the London Buddhist Vihara. Very significantly, he had a section of the Buddhist Vihara redesigned to form living space for Sri Lankan (then Ceylonese) students in London.

When the restoration of the Kiri Vehera at Kataragama had come to a standstill, Sir Cyril took matters in hand and within a brief period of time completed the work, had the pinnacle placed atop the Dagoba, in traditional style, by the Prime Minister of the day, Dudley Senanayake. He had the road from Kataragama Devalaya to Kiri Vehera cleared and out of it made a beautiful path which connected the two religious centres, one to the other.
"He set a fine example of treating all religions with respect"

While Sir Cyril took the initiative in setting up the Moragalla Aaranya Senasanaya (hermitage), he was an unostentatious Buddhist who contributed much towards the development and progress of many Buddhist temples. Some such were the Kande Viharaya at Aluthgama, Gangarama Viharaya at Hunupitiya in Colombo, Jayasekararamaya at Kuppiyawatta in Colombo, Bellanwila Viharaya, Vajirarama Viharaya at Bambalapitiya and Saddharmalankara Pirivena at Pinwatta. The construction and donation of a hall in memory of his parents for the Young Men's Buddhist Association (YMBA) when he was serving as its President, the construction of the YMBA building in Colombo Fort and the construction of Pilgrims' Rests in Kataragama, Anuradhapura and Polonnaruwa are among the many altruistic services he rendered.
"Never did he lose his head when he received in his lifetime many official appellations, honours, positions and a knighthood"

He established the Swarnapali Bus Company which developed into the South Western Bus Company. He commenced a Kataragama-Colombo bus service so that a link between the Southern and Western Provinces was formed. Through this he generated employment and gained much popularity. Soon, transport services were nationalised and the company taken over by the government. Unbowed, Sir Cyril built a factory for the Associated Group of Companies on a vast tract of land at Palatota in Kalutara, to commence the production of hitherto imported tyres and tubes and to build a tyre retreading facility; also factories to produce batteries and for the local production of refrigerators of the 'Sisil' brand.
With such foresight he created the circumstances under which the steady flow of exchange to other countries was arrested thereby ensuring vast savings for the country. This way he also generated employment opportunities for thousands of people. He did not forget his native village of Balapitiya where he commenced a power loom textile weaving factory thereby generating employment for many fellow villagers.
It has never been known that he tried to have the Christian Church which is located next to the Bodhiya premises removed or to cause any inconvenience to the church, at any time. As a good Buddhist, living a life in accordance with the Buddhist philosophy, this may be cited as a fine example of treating all religions with respect. May I conclude this piece of writing with a quotation from 'Subhashita Kavyaya' authored by erudite poet Alagiyawanna Mukaweti.
"පින් මඳ පුතුන් සියයක් ලදුවත් නිසරූ
ගුණ නැණ බෙලෙන් යුතු පුතුමය ඉතා ගරු"
"Fruitless it is to have sired a hundred sons of scant merit One lone son of character, wisdom and power would suffice to command the highest respect."
Sir Cyril de Zoysa was a son of the soil of Sri Lanka, imbued with merit and wisdom; he earned the love and respect of all; he brought credit to Mother Lanka; he was indeed a rare human being. Today we live in an era which is in desperate need of sons in the image of Sir Cyril.