---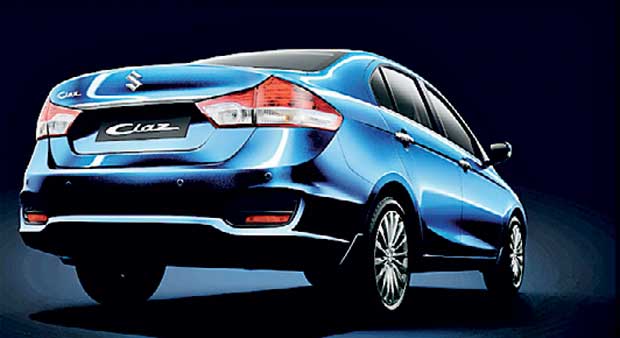 Maruti Suzuki India Limited (MSIL) had announced that starting April 1, 2017, its popular midsize sedan Ciaz is being sold exclusively through Nexa outlets
across India.
The Suzuki Ciaz sedan, popular for its elegant looks, plush interiors and comfortable and generous cabin, is the leader in the midsize sedan segment in India. Launched in October 2014, Ciaz is one of the most successful models from MSIL, having sold over 150,000 units since inception. The Suzuki Ciaz comes with an assurance of advanced safety. It is certified for offset and side impacts in crash tests and also scores high in pedestrian safety.
Nexa, the premium retail channel from MSIL, was launched in July 2015 to offer customers a premium retail experience. This was through enhanced showroom ambience, using technology and driven by relationship managers. Nexa has redefined the car purchase and owner experience for the customers in India and is presently operating at over 250 outlets. Ciaz and Nexa together make for a powerful combination to delight the customers for theircar
buying experiences.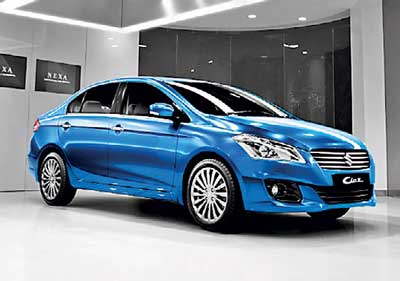 MSIL Marketing and Sales Executive Director R.S.Kalsi said: "Today, Nexa has established itself as a successful model with over 200,000 cars being delivered in less than two years of launch. Ciaz at Nexa gives us the confidence to do even better and strengthen the Suzuki brand. Through this move, we will be able to offer the Nexa experience to new customers and at the same time, Ciaz will help us achieve our sustained long term goal of 20 percent sales
through Nexa".
Besides Ciaz, Nexa features Ignis a car for millennials, Baleno the premium hatchback, Baleno RS performance hatchback, and S-Cross premium crossover.
The pioneer of Sri Lanka's motor car industry, Associated Motorways (Private) Limited (AMW), is the sole agent of brand new Suzuki vehicles in Sri Lanka.