---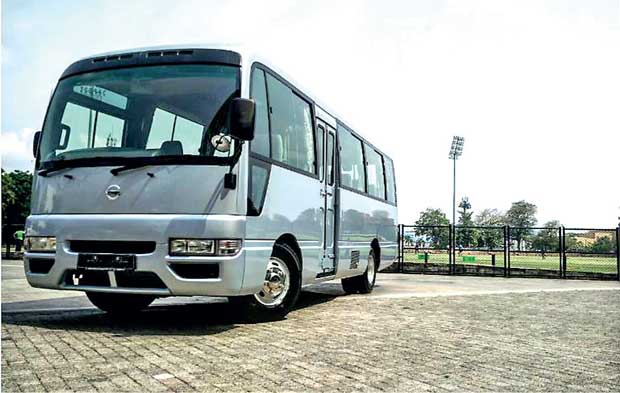 By Gayathri Kothalawala
The sleek new 2017 Nissan Urvan and 2017 Nissan Civilian commercial vehicle range is now available for Nissan aficionados in Sri Lanka at AMW.

Speaking about the new Nissan range, Nissan General Manager Rajith De Silva said, "What is unique about our Nissan commercial vehicle line up is that our Urvan vans and Civilian buses are meticulously designed, both interior and exterior, to meet varying business needs. Because we carry the widest range of vans and buses, our commercial customers can select the ideal vehicle that fits their business purpose without having to make a compromise on all important specification."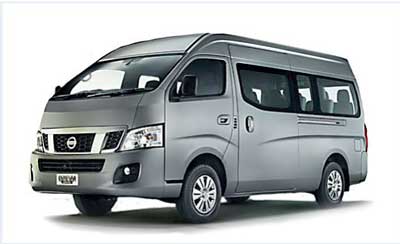 The Nissan Urvan is equipped with a technologically advanced 2.5L, turbo inter-cooled engine that ensures segment leading fuel economy and produces maximum horsepower and torque at a much lower RPM. Nissan Urvan is available in High roof, flat roof, wide body, standard body, long wheel base, standard wheelbase, dual-purpose 'P' registration and passenger 'N' registration categories. "Comfort and safety are also very important factors that Nissan engineers take into high consideration at all times," said De Silva.

Far more affordable than the reconditioned vehicles available in the market, the brand new Urvan is a spacious vehicle that makes it a perfect choice as a family vehicle.

At AMW, customers can also find the recently launched Nissan Civilian- the 30-seater bus ideal for inbound tourism, passenger transportation and growing office staff transportation sectors.

Made entirely in Japan, the Civilian contains Automatic door, Anti-lock braking system, UV protected windows, power steering, and has the best fuel economy in its class. AMW also offers Nissan Navara double cabs ideal for infrastructure development and construction projects.

All brand new Nissan vehicles are backed by a three years or 100,000 kilo-metre comprehensive manufacturer's warranty. AMW first formed its partnership with Nissan Motor Co., Ltd in 1957.

Since then the partnership between the two companies has grown and flourished continuously, and 2017 marks the 60th anniversary of the strong relationship between Nissan and AMW. The second oldest distributor of Nissan in Asia, AMW has been serving and looking after Nissan customers since 1957.