---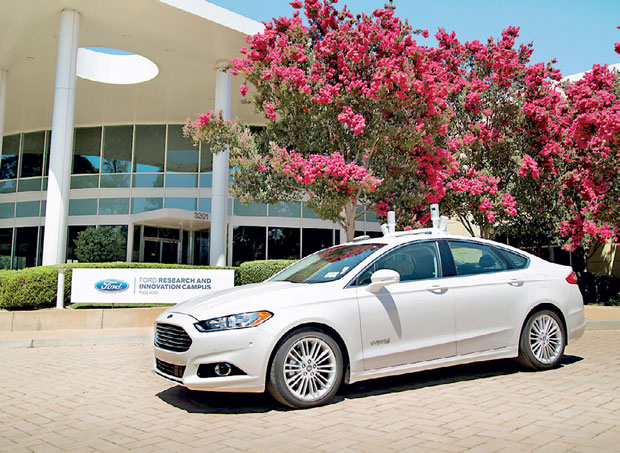 Ford recently announced its intent to have a high-volume, fully autonomous SAE level 4-capable vehicle in commercial operation in 2021 as a ride-hailing or ride-sharing service.
Towards this goal, the company is investing in or collaborating with four startups to enhance its autonomous vehicle development, doubling its Silicon Valley team and Palo Alto campus.
"The next decade will be defined by automation of the automobile, and we see autonomous vehicles as having as significant an impact on society as Ford's moving assembly line did 100 years ago," said Mark Fields, Ford president and CEO. "We're dedicated to putting on the road an autonomous vehicle that can improve safety and solve social and environmental challenges for millions of people – not just those who can afford luxury vehicles."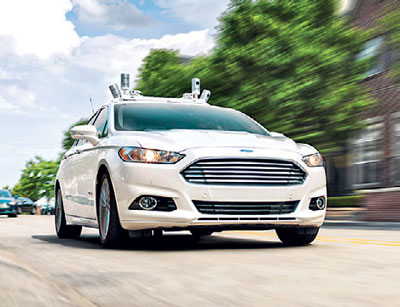 To be a leader in autonomous vehicles in 2021 are part of the company's Ford Smart Mobility plan as well as in connectivity, mobility, customer experience, data and analytics.
Driving autonomous vehicle leadership
Building on more than a decade of autonomous vehicle research and development, Ford's first fully autonomous vehicle will be a Society of Automotive Engineers-rated level 4-capable vehicle without a steering wheel or gas and brake pedals. It is being specifically designed for commercial mobility services, such as ride sharing and ride hailing, and will be available in high volumes.
"Ford has been developing and testing autonomous vehicles for more than 10 years," said Raj Nair, Ford executive vice president, Global Product Development, and chief technical officer. "We have a strategic advantage because of our ability to combine software and sensing technology with sophisticated engineering necessary to manufacture high-quality vehicles."
Delivering several firsts, Ford was the first automaker; to begin testing its vehicles at Mcity, University of Michigan's simulated urban environment, to publicly demonstrate autonomous vehicle operation in the snow and to test its autonomous research vehicles at night, in complete darkness.
Helping Ford to deliver an autonomous vehicle in 2021 are four key investments and tech collaborations. Ford has invested in Velodyne, the Silicon Valley-based leader in light detection and ranging (LiDAR) sensors.
The Israel-based computer vision and machine learning company, SAIPS will enable Ford to further strengthen its expertise in artificial intelligence and enhance computer vision. Ford's exclusive licensing agreement with Nirenberg Neuroscience, will help Ford autonomous vehicles learn and adapt to the surroundings of their environment. Ford's investment in Berkeley, California-based Civil Maps will assist to further develop high-resolution 3D mapping capabilities.