---
All research on the future of mobility and transport now agree on the three factors given below.
Cars will be powered by electricity and not fossil fuels.
Cars will be 'driverless'.
Customers want mobility solutions and not ownership.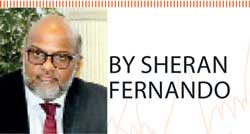 This article will limit its discussion to the fact that vehicles will be electric and aims to give the reader a few thoughts on the benefits of electric vehicles and share some views on the Sri Lankan policy framework to promote the adoption of electric vehicles.

Driverless technology and mobility solutions will be covered in follow up articles.

Why electric vehicles?

Efficiency

It is accepted that an electric vehicle (EV) is much more efficient that an internal combustion engine (ICE) vehicle. Many efficiency studies show that an EV can transfer over 90% of the input energy to its drive wheel. The most efficient ICE vehicle struggles to deliver 50% of the input energy to the drive wheel.

The simplest explanation of the significant efficiency of an EV is that EV propulsion requires less than 20 moving parts. An average ICE is estimated to have more than 10,000 moving parts.

Pollution

An electric vehicle does not emit any carbon into the environment. It does not have an exhaust pipe! An ICE does pollute the environment.

Some could argue that electricity is produced using thermal energy and hence, there is pollution through an EV. Once could also argue that the production process of the battery for an EV is energy hungry and hence is polluting.

Taking all these factors into account, accepted research has proved that an EV is 50% less polluting than a similar ICE, over their lifetimes.

Lower running cost

In Sri Lanka, electricity is extremely expensive. Still running an EV is at least 50 percent less expensive than an ICE. Electricity tariffs work in bands and so arriving at a comparative figure could be misleading. The 50 percent figure was worked out taking the running cost of a Tesla P85D, using electricity tariff of Rs. 45 per unit which is the highest applicable domestic rate and comparing this figure with the running cost of a 3,000 CC petrol luxury vehicle that returns fuel efficiency of 6 KM per litre.
The lower running cost of an EV is not only achieved though fuel. An EV has so much fewer components that there are less elements needing maintenance. Thus EV'sare much cheaper to run. Tesla sells a four-year maintenance plan for less than Rs. 475,000. There is no way a similar ICE vehicle could be maintained for four years for anything close to this sum of money.

EV adoption in Sri LankaBudget 2018

The above arguments, and a host of global research validates the Government setting out a clear directive that it was supportive of electro mobility. The budget reduced the duty on EV's significantly. It also made the statement that all vehicles should be electric by 2040 and that all Government vehicles should be EV by 2025.
In a press conference, the Electric Vehicle Club Sri Lanka whilst commending the government on its budget requested a further duty reduction on EV's to enhance EV adoption. Their request is valid and can be further argued using an argument of a Tesla model S, vs a compatible German luxury sedan.

Most luxury sedan's are powered by a 2,000 CC petrol hybrid engine. The applicable customs duty on such an import is Rs. 10,000,000. However, the least powered Tesla Model S carries an import duty of Rs. 23 million. There is a disparity here, and one hopes the Government would address this by reducing the duty on EV's and not by increasing the duty on petrol hybrid vehicles.

Charging infrastructure and regulation

In order to facilitate rapid EV adoption in Sri Lanka the vehicle charging eco system needs to develop. In order for this to happen, it would make sense to have a regulator that sets standards for the charging eco system and sets tariff guide lines, controls hardware quality and compatibility etc.

This regulator can then decide whether the charging infrastructure is to happen via selling license to a few service providers, or whether the eco system should be a collection of players with no limitation on entry.

Import of used EV's

The budget 2018 set out a lower rate of duty for the import of brand new EV's and a higher rate for older EV's. I feel this policy is a very good one. The Electric Vehicle Cub Sri Lanka at their press conference appealed to the Government to permit EV's of upto 2 years old to be imported at a lower rate of duty.

A lithium ion battery on an EV has a life of approximately 5 years. Available research suggests that the cost of the EV battery makes up a significant proportion of the total cost of the vehicle. Thus, a two-year old EV has used up 40% of its battery life.

Recycling lithium ion batteries are complex and in this context, it makes perfect sense for the Government to encourage the import of new vehicles.

Another argument in support of the Governments decision, is that EV technology, and more so battery technology is changing very rapidly. In this environment of rapid change, it makes sense to incentivize the most current models of vehicles to be imported to Sri Lanka.

Conclusion

Sri Lanka is a small country and our average travel distances are small. This makes us perfectly suited to convert rapidly to electro mobility. With electric cars and buses now having a range of over 300 KM, it makes the adoption of electro mobility feasible.

Luckily, Sri Lanka is not facing adverse environmental issues to the extent that India and China are. However, air pollution from transport accounts for around 50% of our total air pollution. We have abundant resources for the generation of alternative non-fossil fuel oriented energy. The increased demand for electricity, from adoption of electro mobility can be powered by energy sources such as solar which are free and clean.

The mass transportation system in Sri Lanka is outdated and needs modernization. The adoption of electro mobility is not confined to cars, busses and lorries. Modern mass transport technology such as Hyperloop and electro-magnetic capsule based solutions,can easily replace outdated means of common mass transport such as monorails and light rail systems.

(Sheran Fernando, is the Managing Director of Innosolve Lanka (Pvt.) Ltd., a company focused at promoting the adoption of electro mobility in Sri Lanka. Innosolve is a partnership between the MMBL-Pathfinder, the Peninsular Group Australia, the TissaJinasena Foundation and Sheran and Roshni Fernando – automotive industry specialists, with experience in growing brands such as Land Rover, Jaguar, Suzuki and Citroen)