---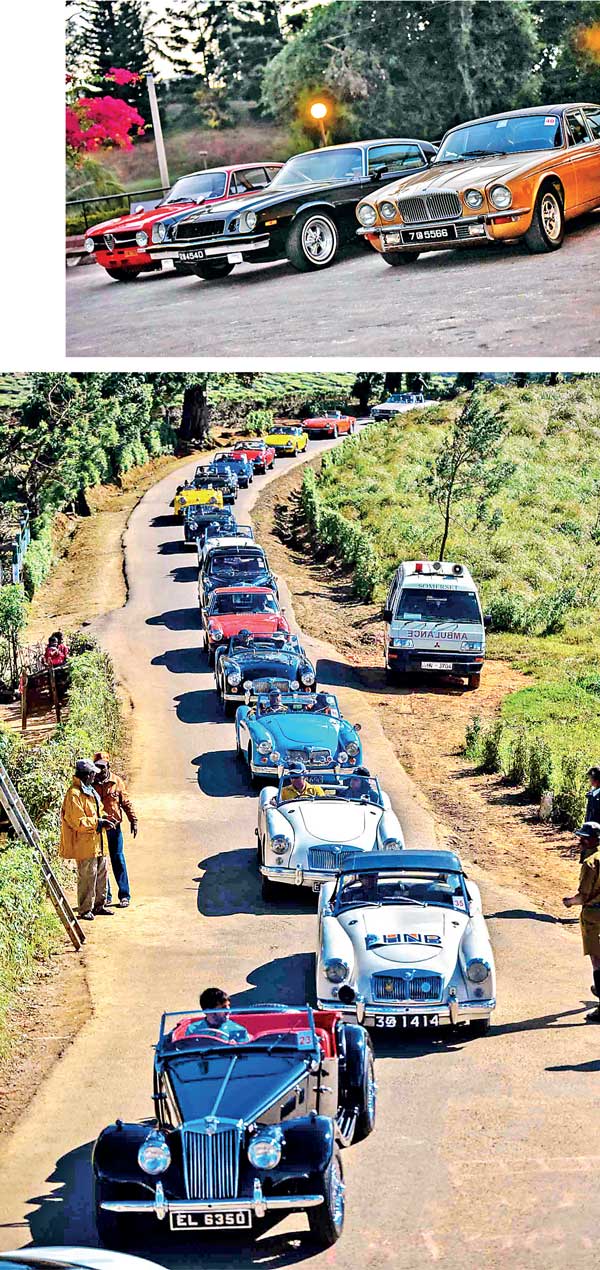 The Classic Car Club of Ceylon kicked off its silver jubilee celebrations with the Heritage Hill Climb where 50 classic automobiles made the scenic journey upcountry, ascending the historic Mahagasthota Hill Climb in true style.

Many of the automobiles began the journey from Colombo with members setting out to Kandy on Friday, 9th September where they stayed at Hotel Topaz. The convoy headed to the scenic Gregory Park in Nuwara Eliya the following day where the Classics were lined up for photo shoot with Lake Gregory & the Hills of Nuwara Eliya in the background.

After a quick breakfast at Gregory Park the Cars lead by the Police Motorcycle patrol & the Mercedes Benz Course Car reached the top of Historic Mahagastota Hill, a prominent conquest for motor enthusiasts for decades.
Along the way many residents lined the roads to catch a glimpse of some of Sri Lanka's finest classic machines including popular models such as MG, Triumph, Alfa Romeo, Jaguar, Ford, Rolls Royce, Volkswagen, Toyota MR2 and many more. Each of the cars were given two individual runs up the Hill which was a wonderful sight that evoked memories of a time when these historic machines were regulars on the famous hill. It was great to see a few Mahagasthota legends from the 40s, 50s and 60s such as the MG TC, Triumph TRs and Minis run up the hill.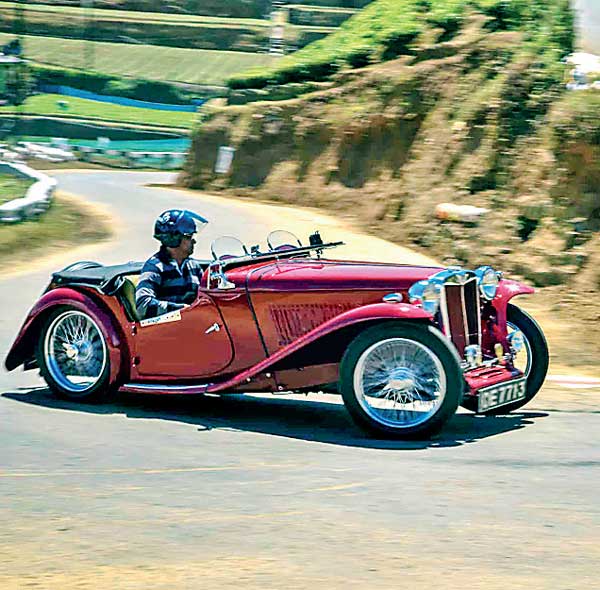 Spectators were visibly thrilled to catch a glimpse of a fewrare machines such as the Aston Martin DB2, BMW CSL, Lotus Elan and Chevrolet Camaro drive up the hill. The spectacle of these classic beauties coupled with the stunning Nuwara Eliya weather was the perfect setting for a successful club photo shoot.

"What better way to begin celebrating our silver jubilee than to bring all these historic vehicles together at Mahagasthota," said Ramani Ponnambalam, President of the Classic Car Club of Ceylon. "The Mahagasthota Hill Climb is historic for motor enthusiasts, and it was the perfect way to mark a weekend of motoring with our members. There was a great sense of fun and camaraderie amongst everyone during the weekend and we received very positive feedback from the members."

Following the Hill Climb, members lunched at the picturesque Blackpool Hotel in Nuwara Eliya, before driving back to Hotel Tourmaline in Kandy where activities concluded with a gala dinner and memento
awarding ceremony.

The event was facilitated with the generous aid of partners including Kelani Valley Plantations, Hayleys Group, McLarens Lubricants - Mobil, Dimo - Mercedes Benz, Toyota Lanka and HNB.