---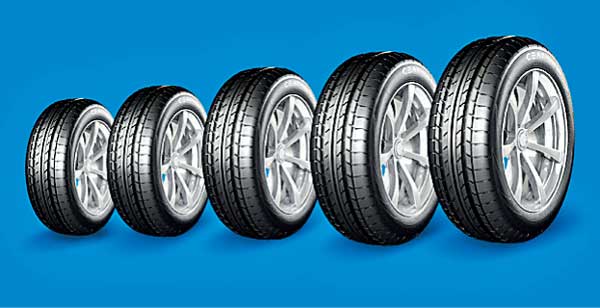 CEAT Kelani Holdings is demonstrating its confidence in the tyres it manufactures through a novel promotion that challenges 24 car owners to switch to CEAT radials at no cost.

Sri Lanka's leading tyre maker has partnered with six radio stations to engage with owners of some of the most popular Japanese cars on local roads, to execute this unusually-named 'Tyre Bank' promotion.

Listeners to the morning drive-time programmes of EFM (88.3 MHz), Yes FM (100.8 MHz), Sun FM 98.7 MHz), Kiss FM (96.9 MHz), Fox FM (101.9 MHZ) and Lite FM (87.6 MHz) have till 19th October 2016 to register and become eligible to be chosen for CEAT's Tyre
Bank promotion.

The 24 selected car owners will then be offered the opportunity to 'bank' the tyres they are currently using, whatever their brand or condition may be, and drive away with brand new CEAT radial tyres with the assurance that if they are not happy with the new tyres for any reason, they may return them within a month and get their original tyres back. For the purpose of the promotion, CEAT Kelani is offering three sizes of CEAT 'Milaze' radial tyres –195 x 65 R 15, 185 x 65 R 15 and 175 x 65 R 15, which fit cars such as Toyota Allion, Toyota Corolla, Toyota Premio, Mazda Axela, Honda Civic, Toyota Yaris, Toyota Aqua, Nissan Tiida, Honda Fit and
Honda Insight.

"This promotion reflects the faith we have in the quality of our radial tyres," said Mr Ravi Dadlani, Vice President – Sales, Marketing & Exports at CEAT Kelani Holdings. "We are happy to have users of other brands to test and compare our tyres against what they are using, with no obligations or cost to themselves."

CEAT Kelani currently manufactures high performance radial tyresin33 sizes -- 20 for cars, eight for vans and five for SUVs-- at the company's state-of-the-art manufacturing plant in Kelaniya, from which it exports tyres to 25 countries.

CEAT Kelani's manufacturing operations encompass the radial, commercial, motorcycle, three-wheeler and agricultural machinery segments. The brand accounts for market shares of 30 per cent in the radial segment, 51 percent in the Truck/Light Truck category, 54 per cent in the 3-Wheeler segment, 17 percent in the motorcycle segment and 72 per cent in the agricultural
tyre category.

CEAT supplies nearly half of the country's overall requirement of pneumatic tyres and exports about a third of its production to countries in South Asia, the Middle East, Africa and the Far East.