---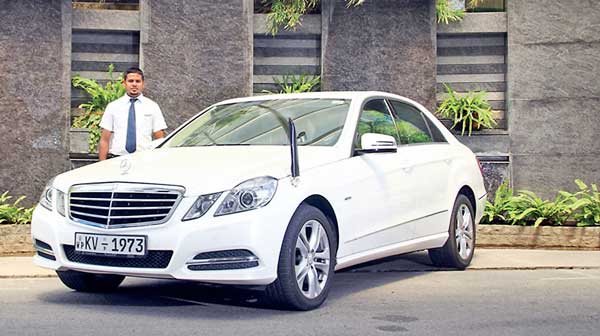 Airport Express and ECD Global Pvt Ltd have entered in to a strategic partnership to introduce the "business class premium transportation" offering superior convenience and comfort to discerning and busy passengers and travelers.

The two firms are specialists and leaders in their own fields and have a combined experience of over 60 years in the transportation industry.

Airport Express which has been in the business of airport transfers for over three decades and ECD Global which has a vast experience in the corporate sector providing passenger transportation have found strong synergies to come together to bring out an innovative solution.
"Our joint brands have been well-respected for the past 30 years and we have been successfully operating in the corporate and luxury travel market," a spokesman for the new joint venture Airport Express ECD Global said.

The Business Class Limousine service includes a stylish, secure and comfortable drive in Mercedes Benz – E class vehicles with high standard of professional and courteous service by experienced staff.

"Our new service "Business Class" is ideal for the busy corporate travelers arriving to and departing from Sri Lanka. We are certain that many business leaders, senior management and professionals would benefit from this service," the spokesman added.

This unique offering is only possible due to the combined strength and expertise of Airport Express and ECD Global.
"We pride ourselves in being a cost effective one-stop travel solution provider to our clients who are busy focusing on managing and growing their businesses and organisations. We take the load off them in terms of the hassle to look for transport and get to the airport on time or ensure a stress free arrival for corporate guests from the airport," the spokesman Airport Express ECD Global explained.
The new service is attractively priced at $ 49 one way and users can even book the airport transfer online via www.bc.lk or request via email book@bc.lk. Help line : 0711 604 604
The two companies have been an integral part of the Corporate Travel Business, Leisure Travel and Meeting, Incentive, Conference & Events (MICE) and the introduction of business class limousine service is based on market demand and feedback from customers.
"Business travel has been growing exponentially in recent years both out-bound and in-bound. This trend is expected to continue making the new service a dire need. The Airport Express ECD Global Business Class Limousine Service will also add a new dimension to the value offering of Sri Lanka as a growing business and leisure destination," the spokesman emphasized.

With the strength and specialties in individual travelers, small groups, and corporate, Airport Express ECD Global will cater to any travel need for anyone with the support of its branches, functioning as one integrated travel agency.

"With the integration of travel infrastructure and highly advanced on-line technology, business Class is able to provide its clients and guests with any level of travel services with just one stop and one click away, anytime and anywhere in Sri Lanka," the spokesman added.