---
Completion of a decade of service since its humble beginnings with modest 14 employees in September of 2004, CL Synergy has metamorphosed itself to emerge as a key player in the logistics and freight forwarding industry of not only Sri Lanka but the South Asian region.
With an incredibly competitive work environment, the constant need to bring in new raw talent, ever increasing expectations f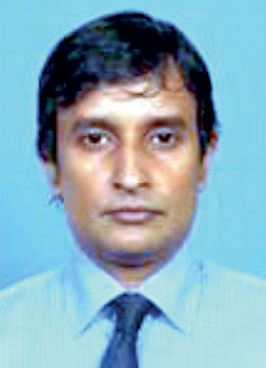 rom customers and state-of-the-art technology, CL Synergy's rise to prominence is no surprise to anyone who has followed its journey from day one. The company is now committed, more than ever, to enhance its service standards transcending way beyond traditional boundaries by providing specific and customized solutions to suit the needs of their vast clientele.
Sri Lanka's journey along the path of development and recent achievements in terms of economic growth coupled with the current administration's focus on the development of critical infrastructure and the vision to make the island a maritime and commercial hub in the region, have presented before the industry, a plethora of opportunities. In this context, the role that a 100 percent local company like CL Synergy can play is invaluable.
The company's role was once limited only to sea and air freight forwarding. Today, CL Synergy has expanded itself to be a fully-fledged freight forwarding solution provider, offering varied services from air and sea freight forwarding, customs house brokerage, sea and air services, regular export and import, consolidated containers, transhipment operations, warehousing and land transportation.
In addition to diversifying its services in the core industry of logistics as well as transport, technology, travel, investment, manufacturing and trading sectors, CL Synergy has explored new horizons in the region venturing into the Indian subcontinent, prudently breaking into new and emerging markets in the region. The company has now marked its presence in India and Bangladesh as well. This is all a result of CL Synergy's unrelenting drive for success.
Managing Director Roshan Silva speaks so proudly of the journey that led to this day, "Before I started the company, I was in the freight forwarding industry - since 1996 and I had a vision to start my own business. What makes us standout amongst our competitors is that CL Synergy is a completely local company. With many world giants and multinationals in the industry branching out to Sri Lanka, the competition facing CL Synergy is fierce and aggressive. Of course this is challenging, but we overcame this with vast improvements in the volumes we handle."
Roshan said he always knew that he wanted to start his own business. Ever since he completed his secondary education, he engaged in small business initiatives but it was only when he was in university and started working for a freight forwarding company that he decided to begin this venture in the realm of freight forwarding and logistics.
Roshan attributed this success to their loyal and dedicated staff. He said every member of the staff shared his unrelenting drive to see the company reach new heights.
"We provide an extensive training to all the members of the staff. Furthermore, each year, in November, we compile and evaluate individual ambitions of our employees. We constantly challenge our employees by making them obtain the necessary qualifications because we want to see them perform to the best of their ability. We have developed a recipe of benefits and incentives that make all our employees feel that the company can help them achieve their personal and professional goals.
Our vision is to be the leader in the new generation of the logistics industry by providing innovative solutions to customers. Talent and commitment from the top to the bottom of the company are the strongest indicators of our success. At CL Synergy, we like to think of employees as assets," Roshan explained. "The right assets, if managed correctly, create value."
CL Synergy has introduced an innovative strategic model called 'In Partnership' adopting a customized handling procedure as per the individual needs of different customers.
CL Synergy has received many accolades during this decade of its existence. Among these, the Silver award for the Best Service Providers to Exporters (Large Category) at National Chamber of Exports (NCE) Award Ceremony 2009, the Bronze Award of NCE Best Service Providers to Exporters – in the same category in 2011, Freight Forwarder Partner for the year 2012 and Gold Award in the exports category by Maersk Sri Lanka and the Service Excellence Award in 2010 by APL Sri Lanka will be forever cherished.
Today CL Synergy has two other Freight companies with its group: Eagle Logistics Colombo Pvt Ltd, ASB Freight Pvt Limited, SALOTA International and Global Logistics.