---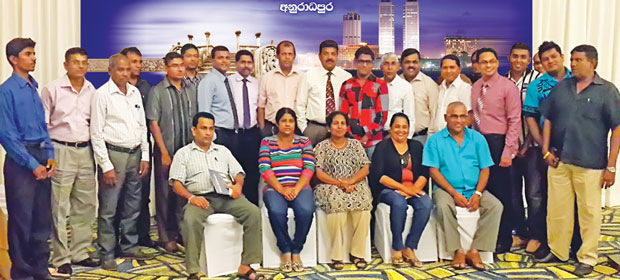 Anuradhapura business community showed an avid interest over the possibility of raising capital through a listing on the Colombo Stock Exchange (CSE), at a forum held recently to create awareness on the benefits of going public amongst entrepreneurs.
The issuer relations forum, held on September 29th at Heritage Hotel Anuradhapura, which was jointly organized by the Securities and Exchange Commission of Sri Lanka (SEC) and the Colombo Stock Exchange (CSE) in association with the Chamber of Commerce Anuradhapura, saw the participation of over 20 members of the business community from the region.
The panel comprised of the Chairman Raigam Wayamba Salterns PLC Dr. Dr. Ravindranath Liyanage, COO (CSE) Renuke Wijewardane and Director Corporate Affairs (SEC) Harshana Suriyapperuma. During the discussion a number of key questions were posed by the audience to facilitate a lively and informative dialogue.