---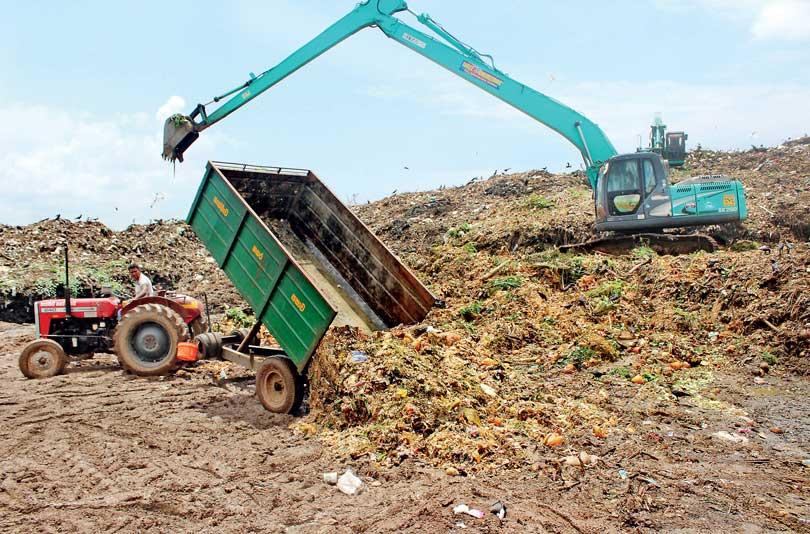 Recyclable leftover food was about 100 metric tonnes daily

21 active garbage mountains in the Province

waste food amount monthly is nearly 18,000 MTs

Western Province releases 500 to 600 MTs of leftover food daily
By Rekha Tharangani Fonseka
Sri Lanka is in the forefront of the world in discarding cooked food, the Western Province Waste Management Authority said.

"Urban settlements in the Western Province alone release 500 to 600 MTs of leftover food daily to the 21 active garbage mountains in the Province," the authority's Director Nalin Mannapperuma said.

"If counted, the releasing waste food amount monthly is nearly 18,000 MTs," he said.

He said recyclable leftover food was about 100 metric tonnes daily and that methane gas was emitted from the waste mountains which lead to fires.

Mr. Mannapperuma said that a lesser amount of food waste means there was proper management of money at households. "The people should change their attitudes to get the amount of leftover foods reduced to slow the increase in the height of 25 waste mountains. The amount of discarded leftover food can be reduced by half daily if it was given to animals and if there is proper management at kitchens," he said.

He said people are void of the traditional habit of making sweets such as Aggala out of dried cooked rice. "Today we cannot see such practices as the rice and meat cooked in the morning go directly to the wastebasket.

Some people, who attend weddings or alms-giving ceremonies, serve themselves with all food beyond their requirement and ultimately these leftovers are thrown away," he said. "Waste management does not mean sending all the waste to a garbage dump, but it means proper management of food at home as well," Mr Mannapperuma said.